So you are ready to get social. You've decided that you can risk a little of your privacy. What will you do first to begin managing your online reputation? How can you use these tools to get a job?
You're Schtuff Is Already Out There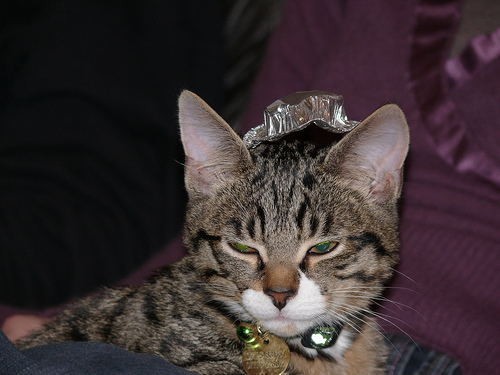 Photo by shimgray
Because the web is already curating information about you, you better see what happens when you search for your name.  Google yourself. You want the RIGHT schtuff to appear on page one!
Master LinkedIn First
There's no need to go wild dabbling with every social platform. Figure out how to get the most out of LinkedIn first.
Read this if you are Not Sure How to Get Started with LinkedIn?
Then use this 20 point check list to make your LinkedIn profile a magnet for hiring managers and recruiters.
Now start connecting with people you know or should know using these 3 Ways to Find People on LinkedIn
But whatever you do, don't ask someone to connect like this
Twitter Isn't Stupid
If you want to expand your social experience, please allow me to recommend Twitter (one of my favorite tools!).
Build your profile and have a plan is all it takes to start using Twitter.
You Are Already on Facebook, right?
If you aren't, I am not suggesting you start. But can you at least ask yourself if should you be on Facebook if you are looking for a job? Facebook could be your ticket to a new job!
How about a little Google+
Not to overwhelm you, but this little platform could possibly have the greatest capabilities for long-term networking!
Should you jump on Google+ for your job search? You be the judge after you read what it is capable of!
If you decide you are going to join, then see what makes a good Google+ profile.
Now you can begin adding people to your network (they call it circles)
There's so much to do and so little time. You will want to weigh your investment of time.  Curious about other ways to build a name for yourself? You can see some of the other social bells and whistles available to job seekers in this slideshow!