Here are the products and services designed to help you with your job search.
eBooks
Job Search Services
Job Search Strategy
This one-hour strategy session is designed to turn your job search around!
There's no pre-work. But you will need to have your list of questions ready!
What is your career goal and what have you been doing?
During our session, we'll explore:
• How you've been finding and applying to jobs
• What's happening during your job interviews
• Are there obstacles preventing you from getting your foot in the door
The outcome: you'll get specific suggestions on what you can do to uncover job opportunities and land that next great job.
Our session will be recorded and you'll receive a written summary of the top steps and actions to take based on our conversation.
$150
Mock Interview
This is a one-hour practice interview.
You will be asked a series of behavioral interview questions based on the role you are targeting.
Once you've answered the questions, you'll be provided with feedback, suggestions and tips to improve not only your answers but your overall delivery and logic.
When you order the mock interview you will be asked to provide the job description you will be interviewing for (or would like to be interviewed for and a copy of your resume.
You will receive a recording of the full call, both your answers and my feedback for future review and reference.
$150
LinkedIn Review
This one-hour session requires you have a LinkedIn profile.
Based on your career goals, you'll receive suggestions and tips to help you enhance your profile.
I walk through each and every section of your profile and provide recommendations.
The goal is to improve the quality of your LinkedIn profile and your use of keywords to make it easier for the right people to find your profile.
You'll receive ideas to enhance job titles, descriptions, embedded media and more.
Following the call, you'll receive my proprietary 13-point LinkedIn profile report and a recording of your conversation.
$150
Online Classes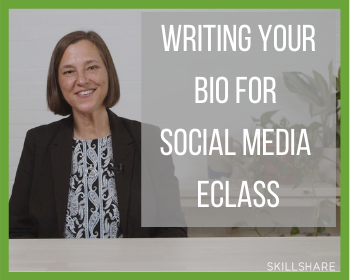 Here's the deal- a lot of people struggle with establishing their personal brand and that's why I teamed up with Skillshare and about.me to create a 30-minute class to help you craft your unique personal brand! Learn how to write your bio for social media.
Free Tools
If you are looking for free resources, check out Job Search Tools Just for You