The complete guide to building and using your personal marketing plan for job search.
A personal marketing plan is the perfect tool to help you:
Network more effectively
Manage your time and activities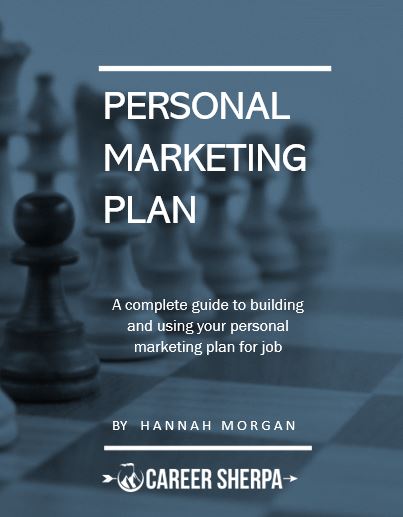 If you are looking for ways to be more purposeful in who you network with and stay focused on searching for the right types of jobs, a personal marketing plan is what you need.
This ebook will walk you through the steps of creating each section of your personal marketing plan and includes four different layouts to inspire you. It also includes resources to help you identify target companies.
And once you've created your plan, you'll want to make sure you use it. There are examples of what to say when you introduce your personal marketing plan based on who you are talking to.
Also included is an agenda for your networking meetings plus a job search checklist to ensure you're covering all your bases.
Who Is This For?
This Personal Marketing Plan ebook works for anyone! New college graduates, career changers, even those looking for remote or gig work will be able to use the personal marketing plan and strategies.
No matter what your profession, a personal marketing plan will absolutely help structure your job search so you wake up each morning with a clear set of action items.
This guide is primarily for people who are actively job searching, but even if you aren't in a job search, the information is still applicable and helpful.
Here's What You Get
35 pages of instructions and samples in an electronic (pdf) format
4 samples of personal marketing plans
Databases and resources to help you identify target companies
Sample scripting to use when introducing the personal marketing plan
Instructions on how to use your plan to keep you job search on track
Plus
Networking meeting agenda (and sample questions)
Job search checklist
$39
Clicking on the "add to cart" button takes you to Paypal where you can choose to pay by credit card or Paypal. (If you want to pay with a credit card, you do not need a Paypal account.) Your ebook is emailed to you after you complete the purchase.
More eGuides Available