How well do you understand the impact SEO has on your job search?
Did you know that identifying and using the right keywords influences where your resume or information shows up online and elsewhere?
This is an overview to help you understand why the concept of SEO is so important for your job search AND your career.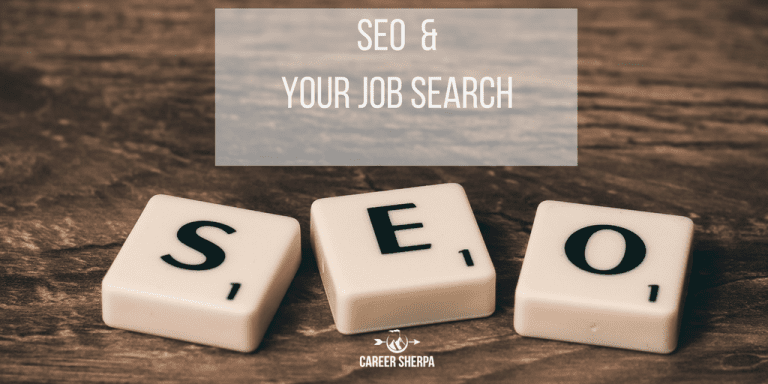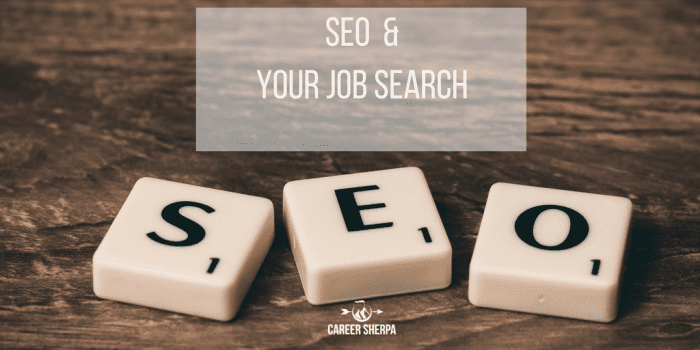 I originally wrote this back in 2017. It's been updated, yet the basics remain the same.
SEO = Search Engine Optimization
The internet is one big database. We use it every day to search for information.
Do you ever wonder why some search results come up first? It has to do with the credibility and relevance of the source of information.
Credible resources (LinkedIn for example) tend to appear higher in search results. In general, newspapers, .edu sites, social media sites and sites with a lot of visitors are considered "credible".
A personal website with that has your name as the domain name rate highly for "relevance".
There are lots of articles online that offer information on the latest SEO trends, such as this Beginner's Guide to SEO by Moz.
There are also many sources of free training on the topic of SEO. Just search for it and see what you find.
Your Name Is A Keyword
Savvy businesses realize how important it is to have their name appear at the top of search results. This ensures customers find them.
Savvy job seekers also realize that having their profile or information show up at the top of search results helps recruiters or hiring managers find them.
Yes, your name is a keyword. But there are other ways recruiters and hiring managers search for talent. These keywords could include skills, software, technology, industry or job title.
Keywords and ATS
When you submit your resume and information into an ATS (applicant tracking system) what do you think happens?
It becomes part of a database the employer can search.  There are many ways the employer can look for candidates: date, job title, keywords…
Show me all the people who applied for project manager job [job title]
Show me all the people who submitted information on January 2, 2017 [date]
Show me all the people with C# [technology]
There are thousands of unique ways recruiters can cut through the junk to hopefully find what they are looking for in the sea of applicants.
Bottom line – You want to be found! Read more about ATS here.
Getting Found on Social Media
Sourcers, third-party recruiters and savvy HR professionals are looking for an exact talent match inside and outside of their networks.
They are using LinkedIn, Twitter, Facebook and the internet to search for the perfect match.


Can they or will they find you?  It depends.
Get Your Social Profiles In Order
There are many ways to build and fine-tune your footprint.
What this all points to is that you will want to have a basic understanding of SEO and job search.
Learn More About Personal SEO, Social Media and Online Visibility
Personal SEO includes this free download has expert advice and tips to help you improve your personal SEO.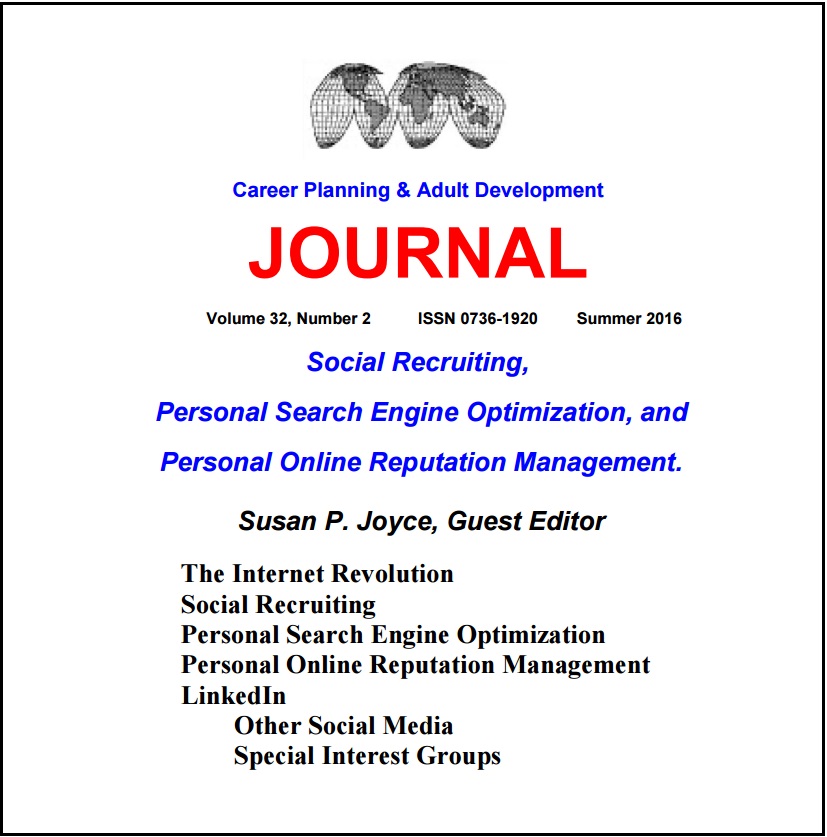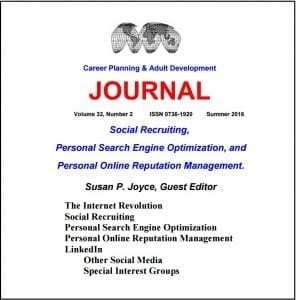 It is about having a plan and working it!
You may feel like this is a big waste of time.  I'll argue that point all day long.  If you are game, try carving out just one hour a day to build personal SEO and get your name out there!

Hannah Morgan speaks and writes about job search and career strategies. She founded CareerSherpa.net to educate professionals on how to maneuver through today's job search process. Hannah was nominated as a LinkedIn Top Voice in Job Search and Careers and is a regular contributor to US News & World Report. She has been quoted by media outlets, including Forbes, USA Today, Money Magazine, Huffington Post, as well as many other publications. She is also author of The Infographic Resume and co-author of Social Networking for Business Success.