Do you believe in the power of social media? Job seekers can use modern marketing strategies to help with job search. And all in one hour a day or less a day!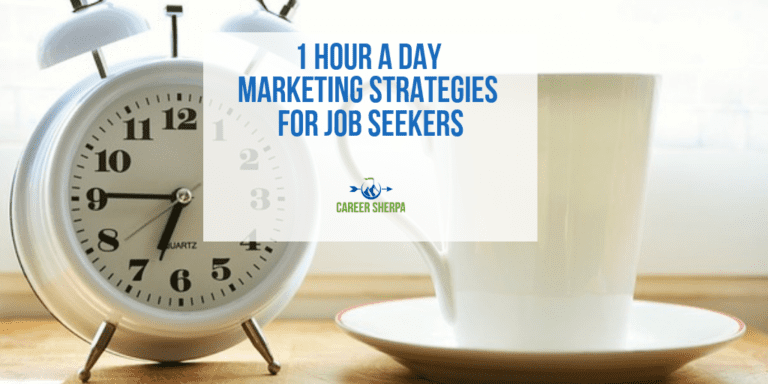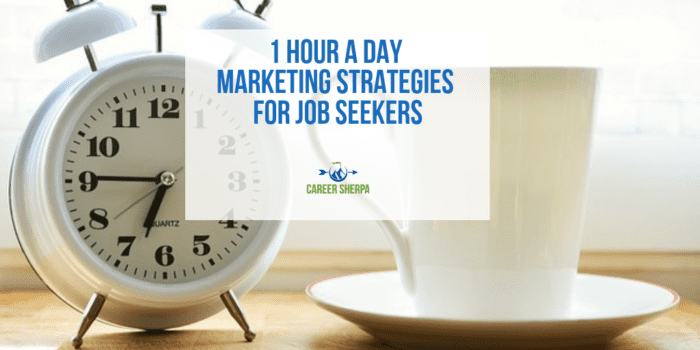 I use all the major social media platforms to market my business. And what I've come to realize is that all the same marketing strategies apply to job seekers.
As with any business, if you aren't marketing, people will forget about you.
What I found is that it can be a huge time suck if I let it.
But unless I'm active on these platforms, my audience forgets about me. So I had to find a way to cram a lot in within a short amount of time.
To stay top-of-mind and in front of your network (online and offline), you need to ping your network with valuable information. By valuable, I mean useful to people.
These were the most popular topics shared on LinkedIn in 2019. But the topics have to be relevant to your career goals too!
You aren't promoting yourself. You are promoting yourself as a thought leader or someone in the know about industry trends, the marketplace, careers, etc.
Marketing Strategies for Job Seekers: Monitoring, Engaging & Promoting
Before you do anything, watch what other people are doing. Engage (comment or like content from people active on whichever platform you are using. Then you've earned the right to promote your own content or message.
10-20 minutes reviewing your home page on LinkedIn, Twitter and Facebook.
10-20 minutes sharing updates (read the article before sharing).
20-30 minutes responding and thanking people who have commented or shared your content.
Here's a simple formula to follow on LinkedIn, Twitter, Facebook, Instagram or any other social media platform.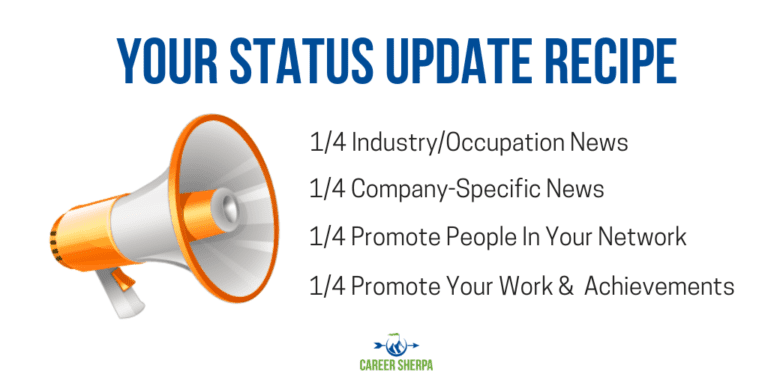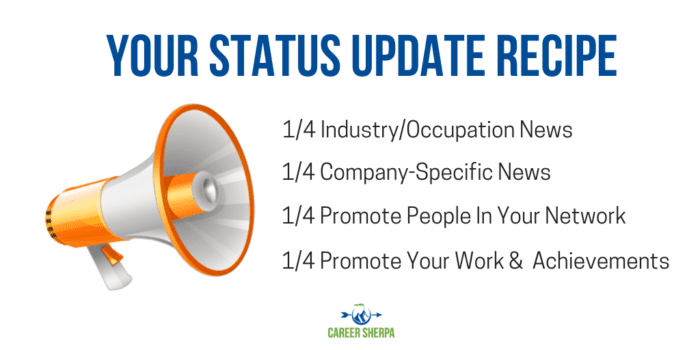 1/4 Industry/Occupation news
1/4 Company Specific news
1/4 Promote people in your network
1/4 Promote you (you've earned the right to self-promote)
To get more tips on how to interact on social media, read this: How To Engage with People On Social Media
Status Update Ideas To Fill Your Pipeline
To help get you started with ideas for status updates, here are types of content that do well on social media. Just tailor it to your interests and the interests of people you are trying to engage with. For more ideas, check out the 25 ideas here.
| | |
| --- | --- |
| | |
| | |
| | |
| Infographics, photos, videos | News about target companies |
| Events you will be attending | Live updates during an event |
| Re-share updates from your network | |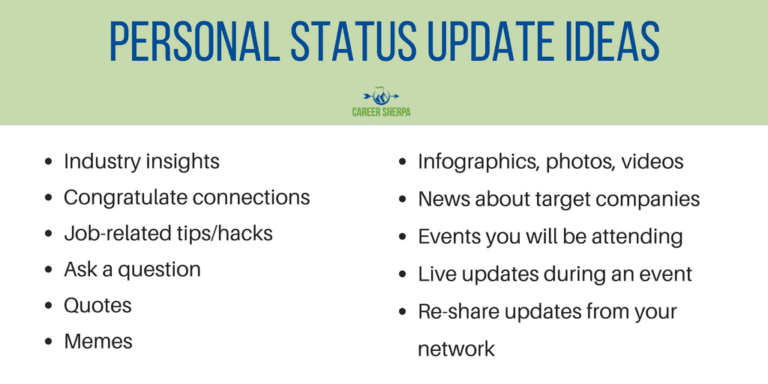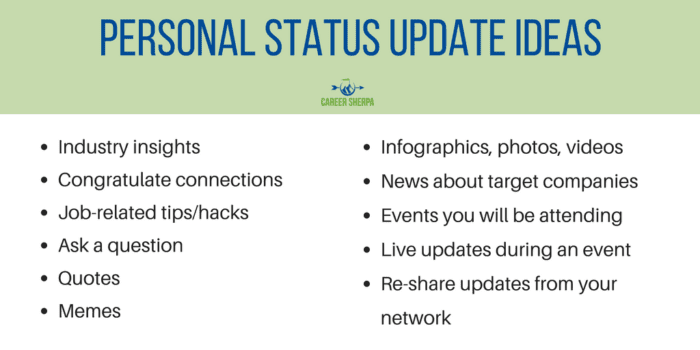 When I first started using Twitter, I loved it but didn't really understand it. I watched others using it and saw what they were doing. Then I jumped in and tried to emulate what successful people were doing. I am doing the same thing with Instagram.
To help get started with Twitter, read How To Use Twitter and this one 11 Beginner Twitter Tips.
To get started with Instagram read How To Use Instagram for Job Search
One Place to Update and Monitor All Your Social Media Updates
Here is where things get really cool.  I can use Hootsuite and save time.  Now, instead of having to log in to LinkedIn, I can see what my network is doing from Hootsuite.  But wait, it gets even better!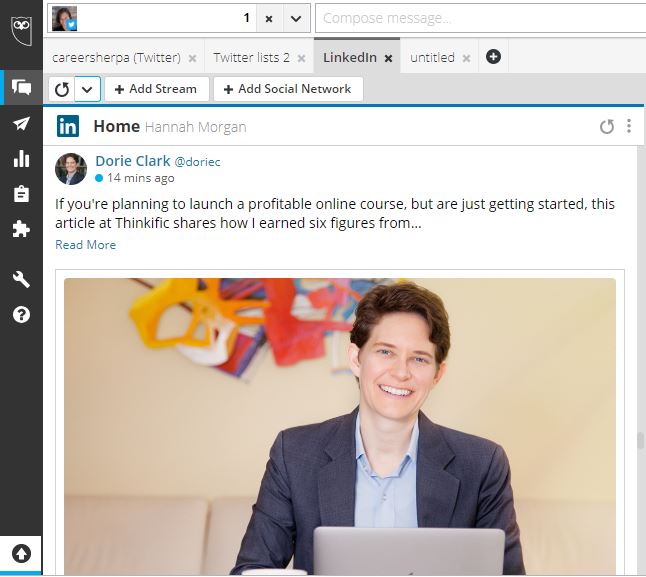 If I want to update my status (meaning share what I am reading, doing or thinking), I can do that all from Hootsuite.  I don't need to log in to Facebook, Twitter, and LinkedIn.
Here is how that works.  You need to sync your other accounts with the platform, which is very easy to do.  Once you have done that, you can select with social networking site you want to share your status update on.  (The free version of Hootsuite limits you to 3 social profiles)


Social Media Tricks
Read this to learn more about these tricks Social Media Tricks for Your Job Search.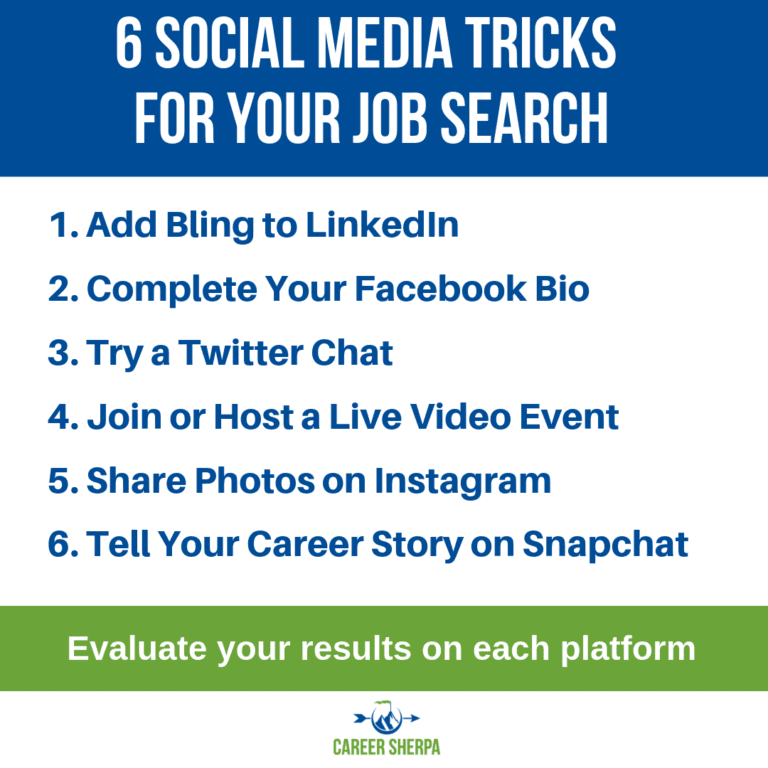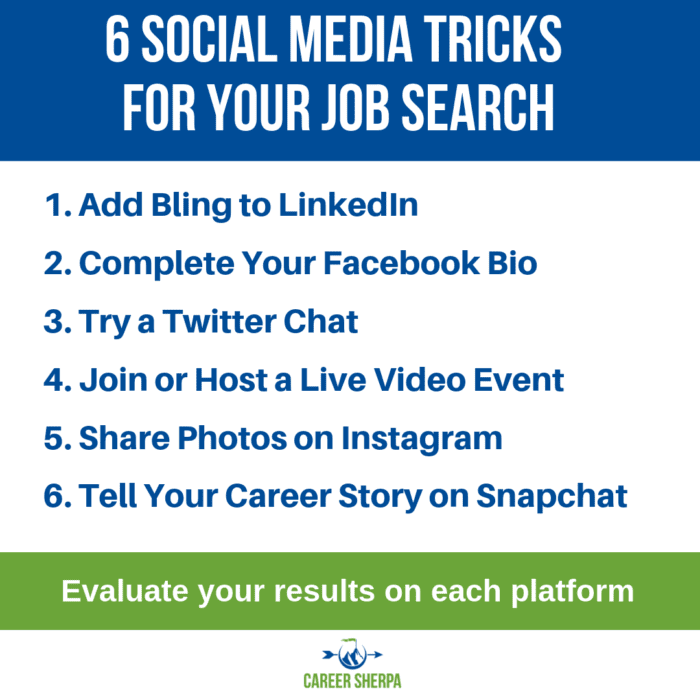 Your Time Is Valuable. Use It Wisely
Set your timer. In just one hour a day, use those modern marketing strategies for job seekers! Regularly share updates and more efficiently follow your network across multiple platforms!
That one hour could be spread across the day or could be all at once.  If you choose the "all at once" option, you may also want to consider scheduling your tweets/updates for later, to spread them out.  This is another function built into Hootsuite!
If you want to learn more about improving your online visibility, I wrote this: Free Tools For A Better Online Presence.

Hannah Morgan speaks and writes about job search and career strategies. She founded CareerSherpa.net to educate professionals on how to maneuver through today's job search process. Hannah was nominated as a LinkedIn Top Voice in Job Search and Careers and is a regular contributor to US News & World Report. She has been quoted by media outlets, including Forbes, USA Today, Money Magazine, Huffington Post, as well as many other publications. She is also author of The Infographic Resume and co-author of Social Networking for Business Success.