Consider this your starting point for how to use Twitter for job search. Can you really use Twitter to help your job search? Absolutely!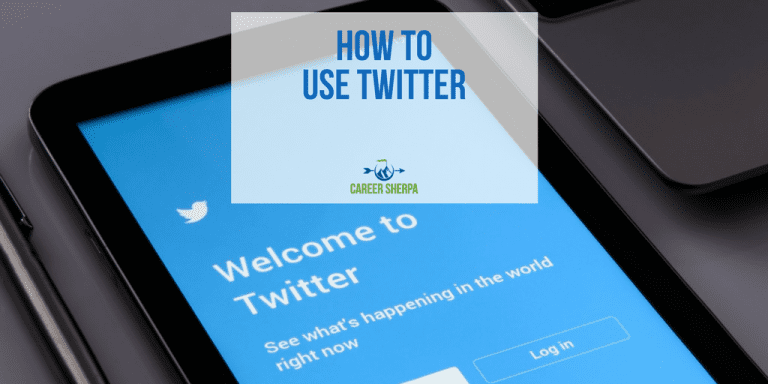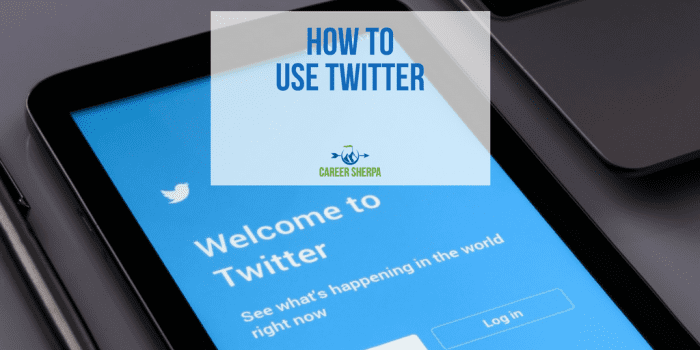 If I were a job seeker (and I am, because we all should be looking for our next job), this is how I would use Twitter.
Follow these steps and you'll understand how powerful Twitter is for building new relationships that can help you with your job search.
Identify Your Strategy
Before you even create your Twitter log-in, define what your mission is for using Twitter. Hint, to meet new people. So who are the people you would want to meet?
Who To Meet/Engage With
The movers and shakers in your industry.
People who share a common interest or passion
People in your city/town
Recruiters
Target companies and employees
Job search experts
Your Bio
Next, think about what you will include in your profile that will help people know what you do and want to follow you or investigate your tweets.
Start thinking about your personal brand and keywords people would search for to find you.
If you need some help writing a long bio, check this post. How To Write A Better Bio.
Log In And Get Started
Now that you've got a plan, you're ready to create your Twitter account (or update it).
Use your name for your Twitter account. You want to be remembered and found.
Complete your Bio. In 2-3 sentences, how will you brand your message? It is OK to have fragmented sentences in your bio.
Your First Tweet
Before you go any further, share one or two tweets. Your first tweet should be relevant to your desired audience and related to your career goal.
You can share an article you think is important to your next career move, you can share a link to your LinkedIn profile or something you've written on LinkedIn.
Whatever you do, your first tweet gives people a reason to want to follow you, so make sure it's on track.
Create Lists
Keep organized and create lists. You may want to use the list categories from above or create your own. To create a list, click on your profile picture and you'll see a pulldown menu. Select Lists.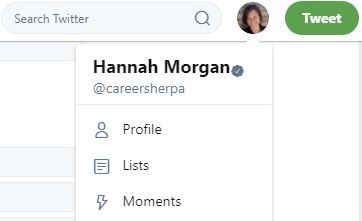 You can make your list public or private. If you add people to a public list, they will receive a notification from Twitter. You can also add a description to your list. This could be helpful if you want to share your list publically.
If you want to see how lists can organize the flow of tweets, go read 1 Hour A Day Marketing Strategies for Job Seekers.
Find People To Follow
Remember the list you created above… go follow these folks on Twitter.
When you follow someone on Twitter, add them to the appropriate list.
The movers and shakers in your industry.
People who share a common interest or passion
People in your city/town
Recruiters
Target companies and employees
Job search experts
You can search Twitter for your favorite news sources and industry influencers, speakers, writers.
Once you've done this, look at Twitter's recommendations of people to follow. Chances are, you'll see people who are in the same industry.
To find people in your city, you can use Twitter's Advanced Search and search by Places. If you are relocating, use your new destination.
To find recruiters, you can search for that job title in their bio. In order to search bios you need to use a separate tool. Try Moz's FollowerWonk.
Search for hashtags related to your industry or keywords. If you're a project manager, you could try searching Twitter for #projectmanager or #projectmanagment or #PMI. Learn more about hashtags here.
Once you begin to find people to follow, be sure you add them to a list. This will help you see what they share more easily.
You can follow this list of 50 Job Search Pros to get advice and help with your job search.
Start RT (Retweeting)
The nicest way to begin is by RTing the tweets of people you just followed. They will usually thank you.
This is how you can begin engaging with people so think about what your response tweet will be, something complementary to warm up the connection.
Keep Your Focus
It is easy to get sidetracked by posting "too personal" or unrelated Tweets. Keep it professional. Nobody really cares what you are making for dinner.
However, if you've had a great customer service experience or a really great dinner, do give credit to the store/person/establishment. Positive nets positive! Never, ever complain.
On-Going Strategy
Each time you log into Twitter, consider it a challenge to
Tweet, RT and Thank anyone who has RT'ed you.
Add new people to your following every time you log in
When you read an article or blog you like, see who wrote it and follow them on Twitter.
You are now ready to read 11 Beginner Twitter Tips
You may also want to learn about Twitter chat – an open online discussion. Twitter Chat Do You Participate?
Twitter For Job Search?
Are you wondering where the jobs are on Twitter? Focusing on job opportunities is putting the emphasis on the wrong part of your mission in my opinion.
Your mission is to expand your network and build awareness of your talent, first and foremost.
If you still want to know how to use Twitter for job search by finding posted jobs, read this: Finding Jobs On Twitter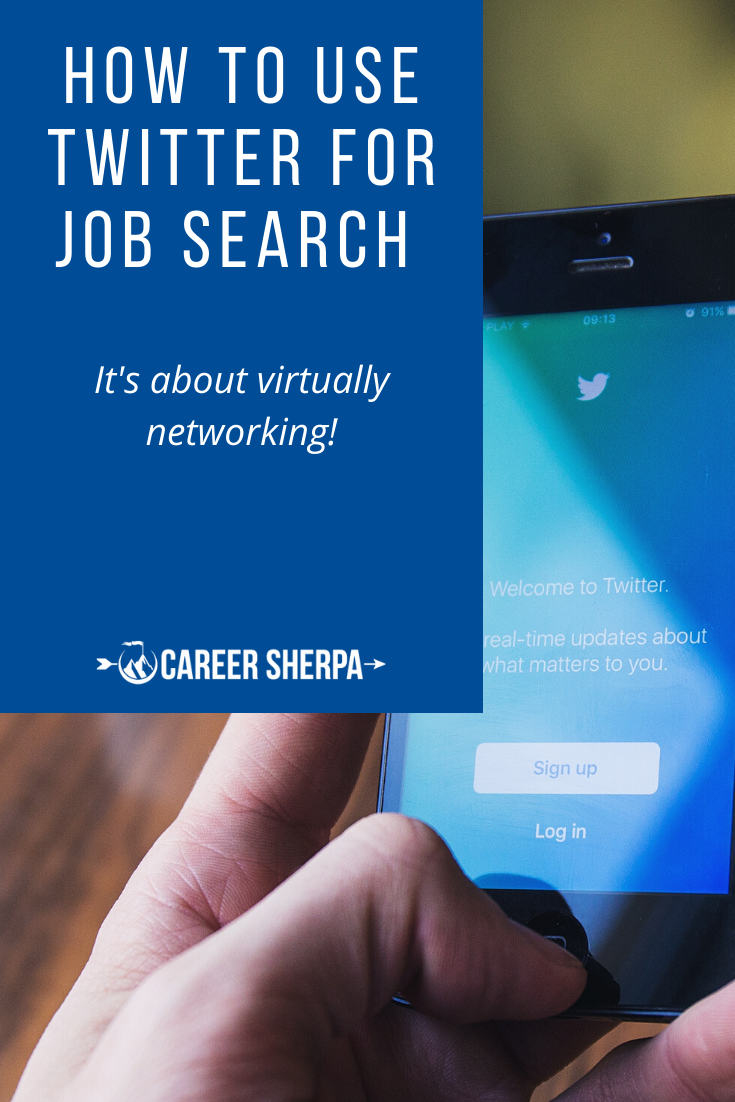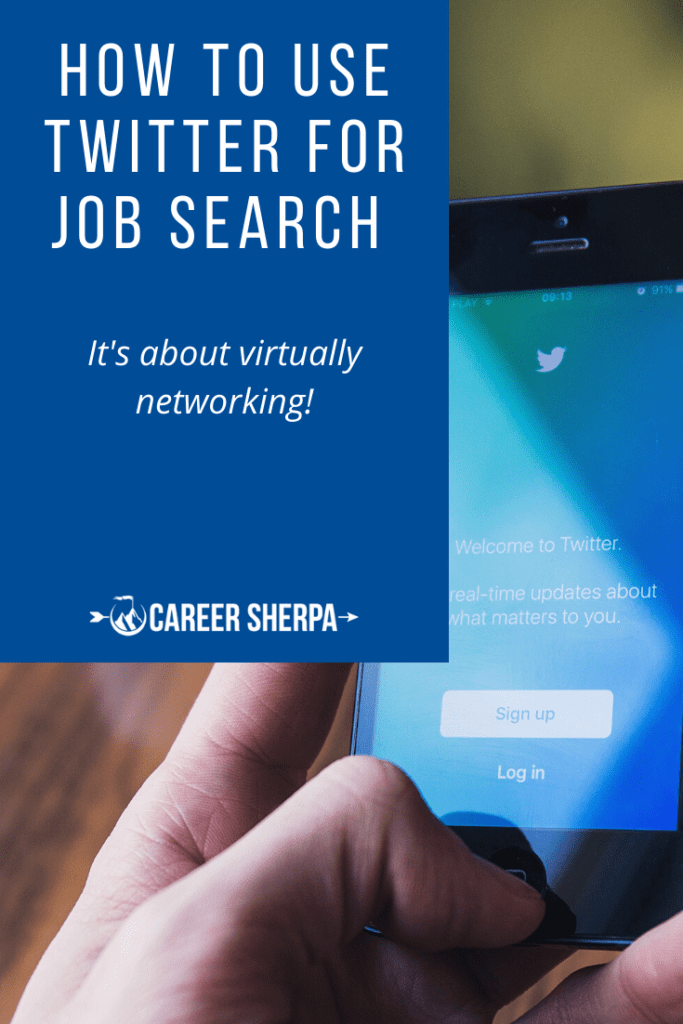 Hannah Morgan speaks and writes about job search and career strategies. She founded CareerSherpa.net to educate professionals on how to maneuver through today's job search process. Hannah was nominated as a LinkedIn Top Voice in Job Search and Careers and is a regular contributor to US News & World Report. She has been quoted by media outlets, including Forbes, USA Today, Money Magazine, Huffington Post, as well as many other publications. She is also author of The Infographic Resume and co-author of Social Networking for Business Success.