Using key words and phrases to help recruiters find you is the name of today's job search game. Are you using the right key words and phrases on your resume and LinkedIn profile?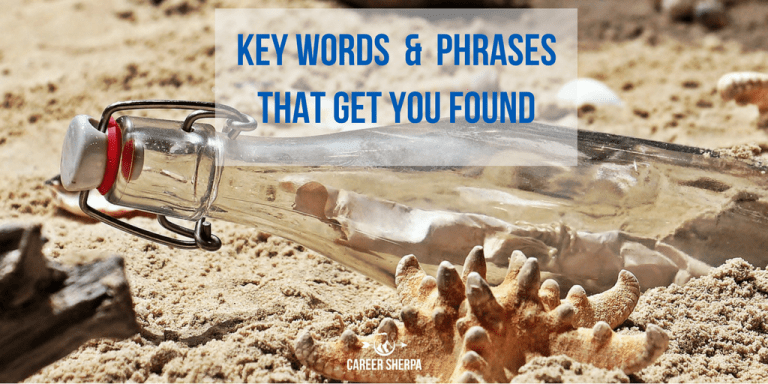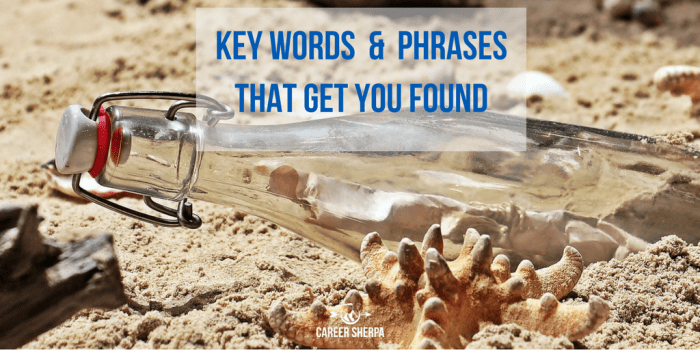 Before you read this, you have to promise me that you will think of yourself as a business (of one)!
You have to be open to the idea that you are a brand- not a job seeker and not an employee.
Most of the really good SEO information is written for businesses, not individuals who want to manage their personal SEO. 
As you read some of the resources I list below, replace "business" with "your business of one". 
You will have to think about how the advice and recommendations would apply to you and I guarantee you, it all does!
Let's start off by defining SEO. Businesses use it all the time to make sure their websites come up when potential customers are searching for things.
SEO (Search Engine Optimization)
Here is how Wikipedia defines SEO:
Search engine optimization (SEO) is the process of improving the visibility of a website or a web page in search engines via the "natural" or un-paid ("organic" or "algorithmic") search results.
This term is used by techies, businesses, web developers, etc. and I want you to embrace it too, because you want to be found in search results.  You want to be visible!
Learn more about SEO for job search here Personal SEO: Special Resource
Getting a baseline
Google your name. Put it in quotes like this "your name"
Where do you find the first reference to something that is really YOU? Page 1, page 2, page 3???
If you need to rank higher in Google's Search results, go learn about BrandYourself.com in this article I wrote: Job Seeker: Get On Page One.
Your name is one of your key words you want to show up on the first page of an online search because… when a recruiter or hiring manager receive your resume or hear about you, one of the first things they will do is search for it on the internet.
Key Words
Job seekers ask which key words they should use all the time. The thing is, there isn't a magic list of key words. Every company and every job has their own list of "must-have" skills, technology and knowledge.
First, see which key words you use in your LinkedIn profile. You should do this for your resume too.
What are the words you use most on your resume and in your LinkedIn profile?
You can use a fun tool like wordle.net to get a visual of this.
I saved my LinkedIn profile as a pdf and copied and pasted that into the wordle.net box to get this image of what key words appear.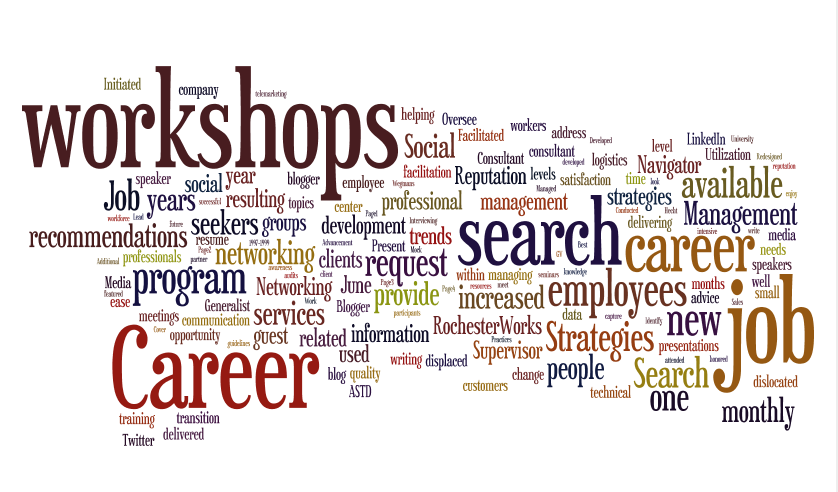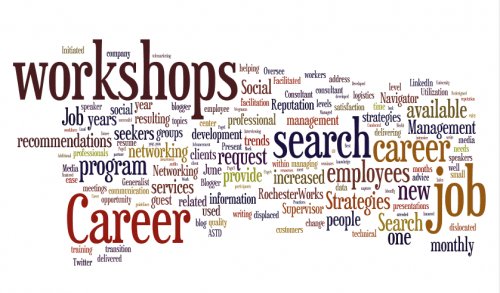 The words that are larger appear more frequently.
If you would like to see the word counts in their raw form, while you are in Wordle, click on the language tab and look at the very bottom of list for "show word counts" and this is what you will see: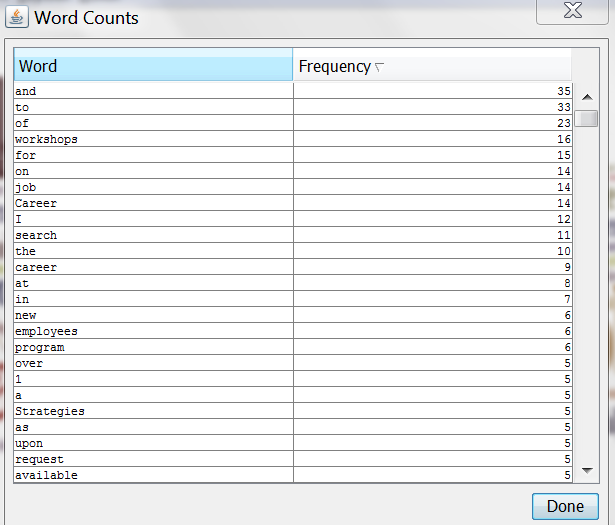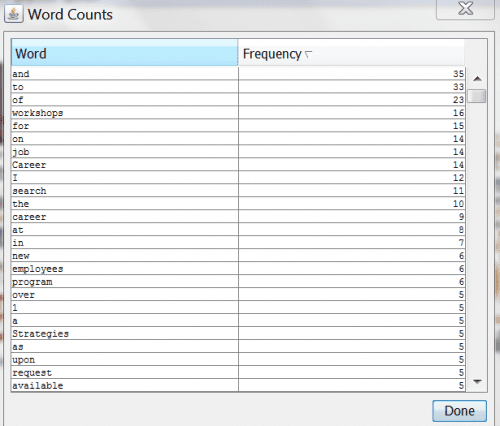 Are these the words that you would expect a hiring professional to find you in their search?
How do you?
Run a job description through wordle.net and see what the most frequently used words are.
Have you used those exact same words in your materials?
Another way to analyze your resume versus the job description is to run it through Jobscan.co. You can learn more about how it works here Easily Match Your Resume To The Job Posting.
Thinking Like a Recruiter, Sourcer, HR Pro
They do think differently than you and I.  That's what makes them great at their job. 
They know the best key words and phrases to use when they search for candidates to find what they are looking for.  Whether they search via their company's resume database, Monster, CareerBuilder, LinkedIn or just plain Google, you have to know, they are searching for candidates using specific key words and terms.
Just read ERE.net, HR Bartender, Workology or listen to Drive Thru HR and you will see the frequency by which they are talking about tools and techniques for finding great talent and SEO comes up!
Keep this in mind: they are your customers! They are the ones buying YOU! It is important to understand what they are looking for and what they want!
Your Next Steps:
Get yourself to appear on page one of a google search! Here's how.
Discover the keywords you are using and see if they align with the keywords being used by professionals searching for the type of talent you deliver.

Hannah Morgan speaks and writes about job search and career strategies. She founded CareerSherpa.net to educate professionals on how to maneuver through today's job search process. Hannah was nominated as a LinkedIn Top Voice in Job Search and Careers and is a regular contributor to US News & World Report. She has been quoted by media outlets, including Forbes, USA Today, Money Magazine, Huffington Post, as well as many other publications. She is also author of The Infographic Resume and co-author of Social Networking for Business Success.