Your resume alone may not be enough to land your next job.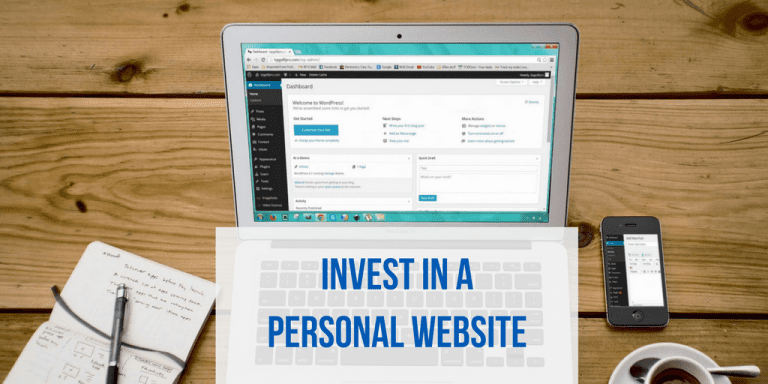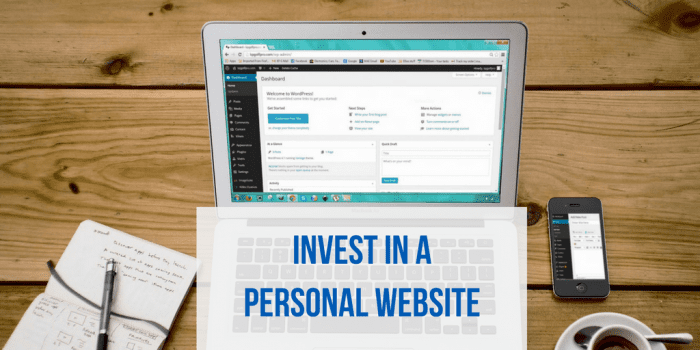 There is mounting proof that having a personal website is a powerful way to differentiate yourself and even attract potential employers.
67% of the human resources professionals surveyed for a Domain.ME study said a personal website provides more insight into a candidate than a traditional resume alone.
Here's why you need a personal website:
Let Your Personality Shine Through
Companies receive hundreds of resumes for a single job posting. A personal website provides you with the opportunity to separate yourself from the crowd and highlight, in greater detail, the assets that make you a desirable candidate.
According to the Domain.ME study, nearly one third of the 300 HR professionals surveyed agreed that a personal website can provide a competitive advantage for job seekers in the market for a new job.
A Website Makes You More Human
A resume is a sterile document, often void of personal information that shows your interests, how you process information and what motivates you. Due to limitations on how long a resume should be – either one or two pages – the resume also lacks the space necessary to tell your full story, unlike the personal website.
68% of the surveyed HR professionals want to learn more about you and are looking for personal qualities that aren't easily evident on a resume. Furthermore, half the survey respondents believe a personal website helps to humanize a candidate.
A Personal Website is a Tie-Breaker
Let's say you have a personal website listed on your resume, and another candidate with similar qualifications doesn't. What helps recruiters make a decision on who to call?
Four in 10 surveyed recruiters would be more inclined to contact a candidate with the personal website when considering two candidates with seemingly equal qualifications.
Write Your Way to Your New Job
If writing is a strength, and perhaps a major component of the jobs you are pursuing, flaunt it. Providing samples of your work is evidence recruiters can see and evaluate. You can add written content to your personal website, submit an article to a professional association you belong to or even add a long post to your LinkedIn profile.
According to the study, more than 25% of recruiters feel self-authored articles relating to work or volunteer activities could boost a candidates chances.
Increase Your Odds of Being Discovered
Many recruiters find themselves searching online for the perfect candidate. When you have a personal website, that small piece of digital terrain you own could turn up in a recruiter's search results.
Savvy recruiters realize they can't completely rely on a resume database, and the survey findings back this up. More than half of recruiters conduct an active online search in addition to considering online resume submissions.
An Online Presence is the Wave of the Future
Get a jump start on this growing trend. Research shows that only 4% of people currently have a personal website, so you'll stand out as an early adopter of the trend. Plus, you'll learn a few new skills along the way.
The survey also found 83% of HR professionals believe their jobs will become more dependent on online content over the next five years.
If you are ready build your brand and personal website, you should know that it's simpler than ever to create a website with easy-to-use tools, such as About.me, Squarespace, WordPress, Weebly and Wix. These are just some of the platforms available that don't require a lot of technical know-how.
You can order your copy on Amazon now! And see how easy it is to build your online presence and infographic resume!
This post originally appeared on US News & World Report

Hannah Morgan speaks and writes about job search and career strategies. She founded CareerSherpa.net to educate professionals on how to maneuver through today's job search process. Hannah was nominated as a LinkedIn Top Voice in Job Search and Careers and is a regular contributor to US News & World Report. She has been quoted by media outlets, including Forbes, USA Today, Money Magazine, Huffington Post, as well as many other publications. She is also author of The Infographic Resume and co-author of Social Networking for Business Success.