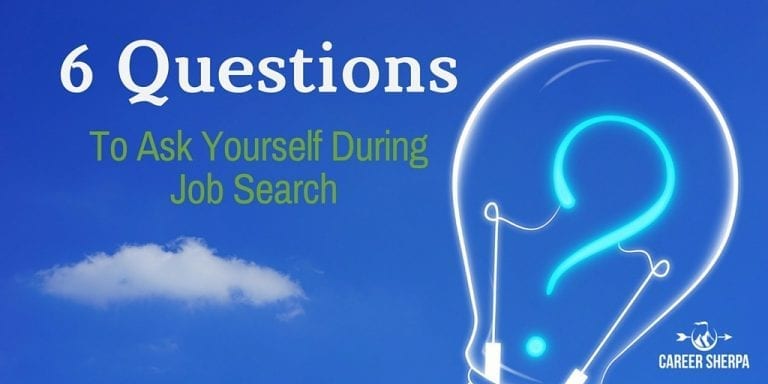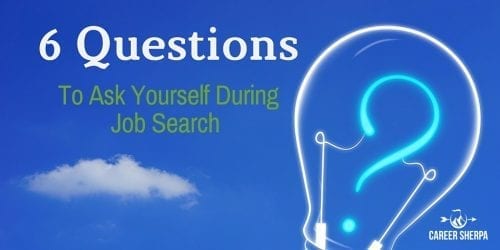 Have you been searching for a job, but your phone just isn't ringing? Chances are, you aren't doing enough of the most effective job search activities. Yes, some job search activities get better results than others. It's time you invest more time and energy in the activities that get you the best results.
WARNING: you will have to work on doing things you may not like to do.
Job search requires you wear many new hats!
6 Job Search Questions To Ask Yourself
Throwing your resume up on more sites, applying to more jobs or meeting more people might make you feel productive. But the best way to re-prioritize your search is to determine what isn't working. Start by answering these questions to improve your job search.
1. How Many Jobs Did You Apply To Last Week?
If you don't know the answer to this question (or the ones below), start now. You should be logging every single application you send out. You need to keep track of the resumes and cover letters you use. And keep a separate folder with your customized resume, cover letter and the job posting.
Of course you realize that you must tweak your materials for each job opportunity. A resume that doesn't match the job description will be overlooked.
Before you applied, did you look for someone inside the company you could speak with or use as a referral? Referred candidates are the most likely to get hired. After you applied, did you follow up with human resources or someone inside the company to find out when the interviews would begin?
Finally, and most importantly, how many calls have you received as a result of submitting the applications you sent out? If the companies you've applied to haven't contacted you, it's pretty clear that your resume and cover letter are the problem. Invest time in revamping these materials and get feedback from trusted, knowledgeable resources.
2. How Many New People Did You Meet Last Week?
Purposefully reaching out and meeting with people is a great way to expand your network and gain valuable information and advice. If you did meet with people, how many have you followed up with by sending a thank-you note or connecting with on LinkedIn? The answer for both questions should be all of them. If not, it isn't too late.
In order to gain value from your network, you must keep in touch with the people you meet. Your first meeting is like a first date. In order for the relationship to grow, you will need to stay in touch and have a second meeting.
The next logical question is how many people did you re-connect with last week? If you don't reach out after the initial meeting, people are likely to forget about you. You need to stay top-of-mind.
Professional association meetings or group events can be beneficial for meeting new people in your profession. Have you attended any? Check your local paper or talk with people in your profession to see which groups they recommend.
Job search must involve human contact. Your goal is to incorporate more of this into your search.
3. Where Are You Searching For Job Leads (besides the job boards)?
Not every job is posted to a job board. Have you created a list of companies you would like to work for? Most companies post jobs on their own website under a career or jobs page.
Are you following these companies on LinkedIn and Twitter?
Do you subscribe to their company blog? More companies are using social media to connect and engage with potential employees. Following a company on social media can help you learn more about the company and meet people online who work there. If you haven't created a list of companies, you may be missing opportunities posted on their website or shared through social media.
4. Are You Using Third-Party Recruiters?
Some companies prefer to work with outside recruiters. Have you contacted any third-party recruiters that specialize in filling jobs in your field? In case you didn't know, third-party recruiters work on behalf of the company, not you, so don't expect them to find you a job. You can identify appropriate recruiters by talking to people in your profession and ask which recruiters they would recommend. It is important to follow up with recruiters after you've submitted your resume, just as you would if you were applying any other job posting.
If recruiters aren't contacting you after you've submitted your resume, you may not have enough of the right experience or you may not have made the right first impression. Either contact the recruiter and ask for feedback or diversify the pool of recruiters you are reaching out to.
5. How Many Interviews Have You Had?
Chances are, you've had one or more in-person interviews. But how many times were you invited back for a second interview? In today's market, it is unrealistic to think that every interview will convert into a job offer. However, if nobody calls back after a phone screening or in-person interview, it usually means you need to work on your interviewing skills. Polish your skills by role-playing with a colleague. Even practicing your interview answers out loud can make a difference.
6. Are You Using Social Media?
Social media is a big part of job search today. Do you have a LinkedIn profile that is 100 percent complete? A strong LinkedIn profile is one way more people can see who you are and what you are capable of.
Do you have more than 100 connections on LinkedIn? If not, your limited network isn't as likely to be helpful. Expand your connections to reflect the number of people you already know in real life. Are you using any other social networks?
Do you have a personal website or blog? An online presence is very important. When you have your own website, it helps ensure the RIGHT information is found.
Have you included links to your profiles and personal website in your email signature? Companies are either researching you or searching for you online. You want to make sure they can find an appropriate representation of the professional you.
If you don't know the answers to some of these questions, it's time to start tracking your activities and results. You can't fix your job search if you don't know what's broken. Here are two tools to use for managing and tracking important job search activities!
This post originally appeared on US News & World Report

Hannah Morgan speaks and writes about job search and career strategies. She founded CareerSherpa.net to educate professionals on how to maneuver through today's job search process. Hannah was nominated as a LinkedIn Top Voice in Job Search and Careers and is a regular contributor to US News & World Report. She has been quoted by media outlets, including Forbes, USA Today, Money Magazine, Huffington Post, as well as many other publications. She is also author of The Infographic Resume and co-author of Social Networking for Business Success.