There is one thing you can do that increases your chances of being hired: get referred for a job.
Referred candidates are more likely to get hired, perform better and last longer in jobs.
This is why companies, large and small, are investing in employee referral programs (ERPs). It makes good business sense for them and for you.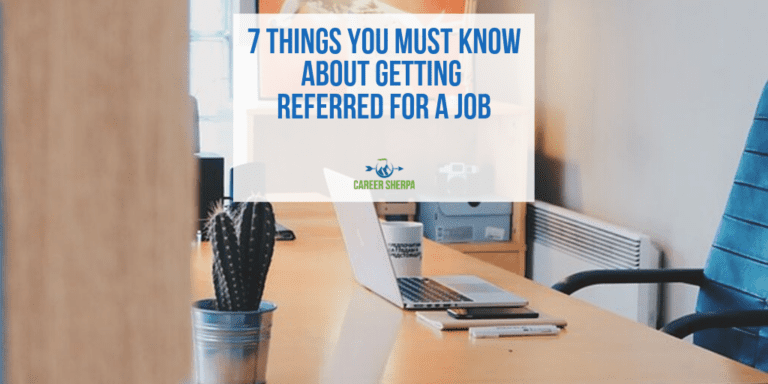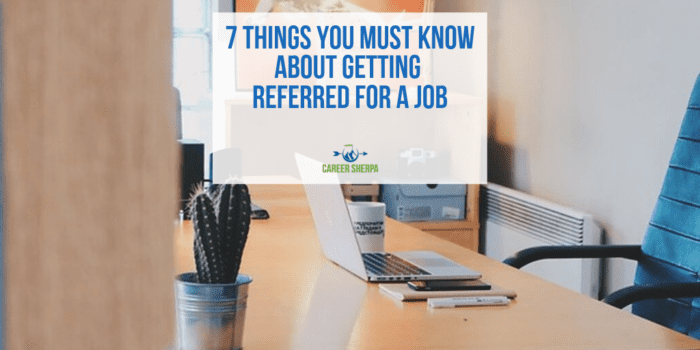 Here are seven things you need to know about getting referred for job, based on a survey commissioned by iCIMS, a provider of talent acquisition solutions (you can see the full report here):
1. Referred Candidates Get Hired
When an employee refers someone, that candidate is hired about two-thirds of the time.
Plain and simple: It's easier to get a job with a referral. Use your in-person network, LinkedIn, Twitter and even Facebook to identify the names of people you already know.
Keep in mind, it doesn't matter what role your contact is in. What matters is that you let them know the types of roles you are interested in and that you stay on his or her radar, just in case something comes up.
STRATEGY: It is always best to reach out to people before a job is posted when there are no other applicants. The person hiring has more time. Learn how to Find Contacts Within Your Target Companies
2. Referrals are the Most Important Job Search Resource
76% of job seekers ranked employee referrals as being of high to extremely high importance. Employee referrals ranked higher than company career sites, job boards and even LinkedIn.
You may not believe all the experts who proclaim the power of networking, but you can't dismiss the advice when job seekers report how important referrals are as a resource.
STRATEGY: Invest more time and effort networking. Use a personal marketing plan and target list to stay focused. Learn more about Creating Your Personal Marketing Plan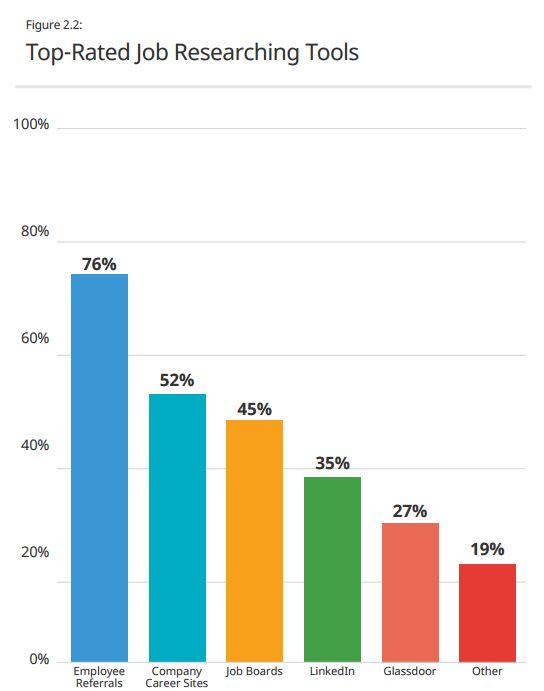 3. Employees Do Refer Candidates
If you are skeptical, don't be. Employees embrace the concept of referring candidates. Here's the proof: 60% of employees have referred at least one person to an open position within the company, and 38% of employees have referred multiple candidates for open jobs.
STRATEGY: Ask an employee to refer you. By nature, people want to help, and it doesn't take much effort for an employee to refer you for a job. Learn How To Get Referred For A Job
4. Candidates Should Start at the Top
The more senior the person referring you, the better your chances of getting hired. In fact, almost all candidates (91%) referred by a director level or above were hired, versus 53% of hired referrals from an entry-level candidate.
STRATEGY: If you do know top-level executives, reach out to them first. However, don't hesitate to reach out to anyone you know inside the company, because being referred by any level employee increases your chances.
5. Referral Incentives Exist
While 63% of employers currently follow a documented employee referral process, the remaining companies accept referrals in a less formal way. Either formally or informally, companies realize that referrals make great employees and cost less to hire.
STRATEGY: When asking an employee to refer you, you're actually helping your contact reap rewards.
6. Referred Employees Love Their Jobs
You don't just want a paycheck – you want a job you will enjoy. 65% of referred employees were very satisfied with job fit or their ability to fulfill the requirements of the position, and 50% were very satisfied with how well they fit within the company.
STRATEGY: Leverage the power of past colleagues to help you identify a company and job where you are more likely to be happy.
7. Company Size Makes a Difference
If a company has more employees, it may make it easier to find someone inside the company to refer you. For example, larger companies might put more resources toward hiring referrals.
Small companies (99 or fewer employees) fill 14% of jobs through referrals
Medium companies (100 to 999 employees) fill 24% of jobs through referrals
Large companies (1,000 or more employees) fill 27% of jobs through referrals.
STRATEGY: No matter the size of the company, hiring happens through referrals. While it may be more difficult to find someone within a smaller company, but don't give up.
Bottom line:
The best way to get your resume to the top of the stack is by getting referred.
The tools exist today to identify people who work inside companies you are interested in.
Social media sites like LinkedIn make it easier to keep track of past colleagues. Plus, companies value the quality of employees who come from referrals.
Isn't it time you paid more attention to this job search resource?
This post originally appeared on US News & World Report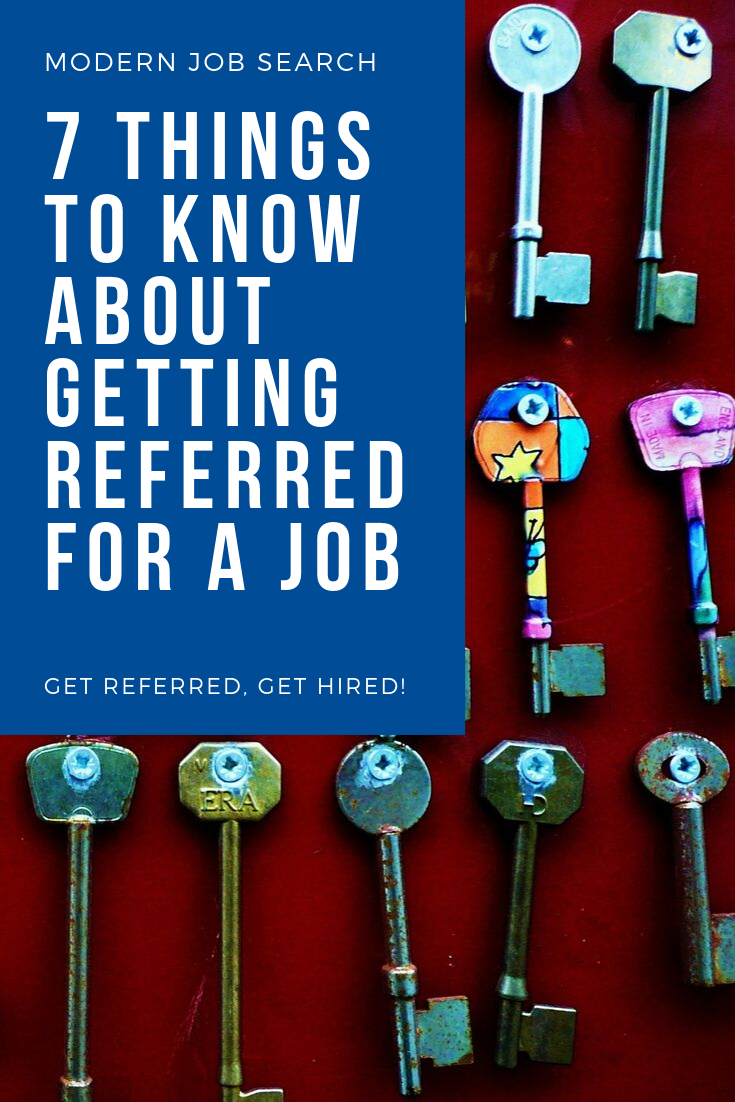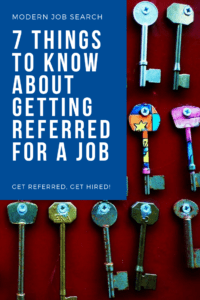 Hannah Morgan speaks and writes about job search and career strategies. She founded CareerSherpa.net to educate professionals on how to maneuver through today's job search process. Hannah was nominated as a LinkedIn Top Voice in Job Search and Careers and is a regular contributor to US News & World Report. She has been quoted by media outlets, including Forbes, USA Today, Money Magazine, Huffington Post, as well as many other publications. She is also author of The Infographic Resume and co-author of Social Networking for Business Success.