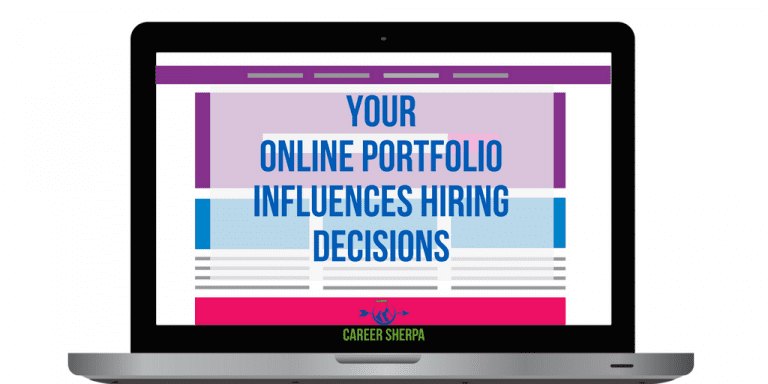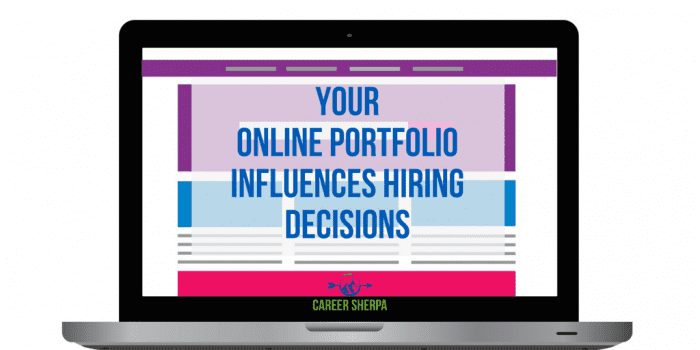 Employers search and research candidates in a variety of different ways. Some use LinkedIn, but not everyone.
Owning an online portfolio or personal website is one of the smartest long-term career moves you can invest in.
When you have a personal website, you own your domain name and its content. This is a basic SEO (search engine optimization) best practice.  Have you ever heard of a company without a website? How would you perceive a company that didn't have one? That's the world we live in today.
Every employee is now considered a free agent or a business of one, responsible for managing what people can learn about you online.
I'm always looking for evidence to support claims and trends in job search, especially those that have to do with online visibility. So this study, though small, still helps prove my hypothesis.
The Quality of Your Online Portfolio Matters- A Lot
Hover, a company that provides services to manage domains, conducted research to test the importance of an online portfolio.
Study: Will Quality of Portfolio Site Influence Hiring Decisions?
121 people were surveyed from various job levels including: specialists, coordinators, managers, directors, VPs, and C-Level execs. Only 12% of the respondents said they were NOT involved in the hiring process. It is important to note that most of the responses were from Hover customers, which could mean they probably already see value in websites.
But what they found was it isn't enough just to have an online portfolio. The quality of a site influences the viewers perception. This means you better make sure you create a high-quality site.
71% of employers Agree or Strongly Agree that a portfolio's quality will influence their decision on whether to hire a candidate, Hover reports.
Though what constitutes quality of a website is not defined in the study, it can be subject to personal interpretation. However, to put some definition around quality, Quick Sprout uses these are 10 elements of a high quality website.
Relevance & Context
Both humans and computers need to understand what's on the page.
Content Length
Top websites have 900+ words per page
Images & Video
Pages with images are more engaging
Grammar & Spelling
There's no excuse for errors. It hurts your credibility
Readability
The easier to read the better. Shorter sentences and eliminate adjectives/fluff.
Formatting
Scannable page with good headers to break up content
Expertise
Shows your expertise/authority on the subject
Social Media Shares
Make your content easy to share and help increase search rankings
Google Internal & External Links
Link to content on your own site and to other valuable sites
Quality of Comments
Good comments help build authority.
Now that you understand  what quality means, why does it matter?
Yes, Your Online Portfolio Will Get Looked At
Humans are curious creatures. And people investigating candidates are no different. If they can uncover information about you that will help make an informed decision and eliminate risk, they'll take the bait. It makes their lives easier.
86% either Agree or Strongly Agree that they will visit a portfolio when given the option, according to Hover. You should know that if you provide a link to your personal website, odds are, it WILL get looked at. (Addit to your resume, your LinkedIn summary and your email signature!)
Where should you include a link to your personal portfolio? Everywhere! Put it in your email signature, on your resume, in your LinkedIn profile summary section, in your Twitter bio (or bio section of every social network), and on your business card.
Ready To Build Your Personal Online Portfolio?
A Website Makes You More Human
A resume is a sterile document, often void of personal information that shows your interests, how you process information and what motivates you. Due to limitations on how long a resume should be – either one or two pages – the resume also lacks the space necessary to tell your full story, unlike the personal website. Hiring professionals are looking for personal qualities that aren't easily evident on a resume.
Use These Ideas
When creating your online portfolio/personal website, consider adding these types of pages to organize your information.
About/Bio
Resume/Experience
News/Blog
Specialties/Services
Portfolio/Projects
Contact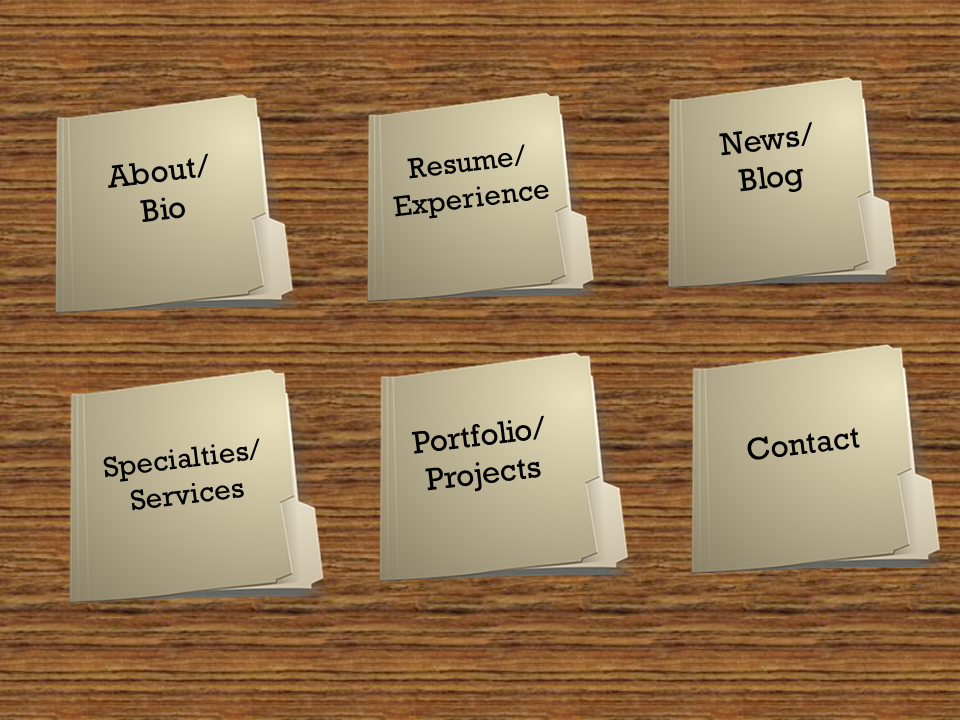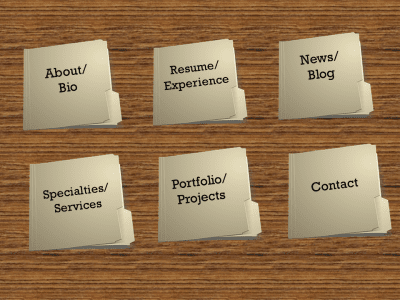 And here is more help
Learn how to Use Pictures, Images & Video
Get ideas on what samples of work you may want to include.
Get started by writing content (blogging)
Become A Go-To Resource
Secrets To Managing Your Online Visibility
Write a great Bio
Provide proof you have great written and oral communication skills
Free tools for a better online presence
And why not convert your career into a visual story this way.

Hannah Morgan speaks and writes about job search and career strategies. She founded CareerSherpa.net to educate professionals on how to maneuver through today's job search process. Hannah was nominated as a LinkedIn Top Voice in Job Search and Careers and is a regular contributor to US News & World Report. She has been quoted by media outlets, including Forbes, USA Today, Money Magazine, Huffington Post, as well as many other publications. She is also author of The Infographic Resume and co-author of Social Networking for Business Success.