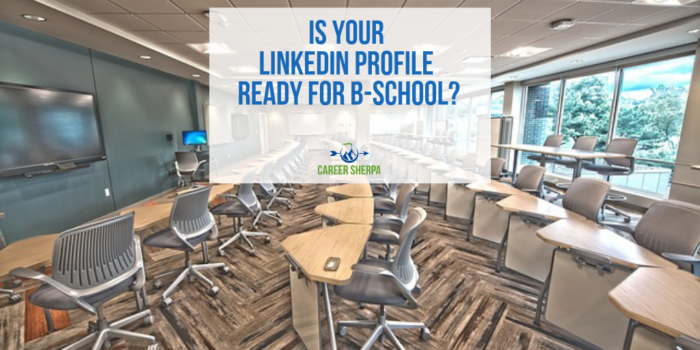 As you embark on the next phase of your professional development and pursue your MBA, MS, PMBA, EMBA or IMBA, is your LinkedIn profile ready for B-School?

A robust LinkedIn profile is the cornerstone of your career. It allows you to convey your aspirations, achievements, new skills, internships and experiential learning.
Your LinkedIn profile provides you with the opportunity to address your motivation for attending business school, why you have chosen your area of study and show samples of work. Most importantly LinkedIn allows you to forge new relationships with classmates, professors and alumni.
Here is a checklist to help you uplevel your LinkedIn profile so it's ready for B-School.
Your Headshot Makes The First Impression
LinkedIn reports that members with a profile photo receive up to 21x more profile views and 9x more connection requests. In short, you must have a photo/headshot so keep these tips in mind:
Smile and look at the camera
The photo's background shouldn't be distracting or too dark
The photo should focus on your head and shoulders
Dress professionally or mirror the industry/role you are pursuing
You don't need to hire a professional photographer, but it shouldn't look like it is a selfie either.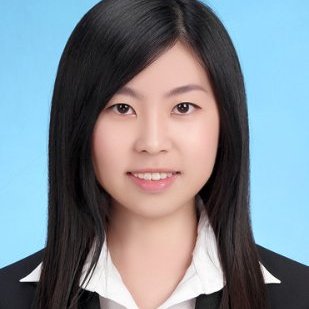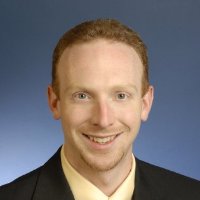 For extra branding, use the header image to highlight your interests, activities or school.
Your Headline Should Convey Your Unique Value
You have 220 characters (as of April 2020)- use them wisely. Your headline conveys a combination of your skills, experience and knowledge.
This isn't the place to list the school you are attending. However, you can include you're an MBA or MS candidate.
Here are headline examples:
Finance and banking. Big 4 internship experience. 2020 MS Accountancy
Product Marketing | Brand Management | Pricing | Data Analytics | 2021 MBA Candidate
Aspiring Data Scientist. Proactive, data analysis, retail industry experience. MS Marketing Analytics Candidate
You can find more examples of MBA headlines here.
Customize Your LinkedIn URL
Every profile has a unique URL assigned by LinkedIn.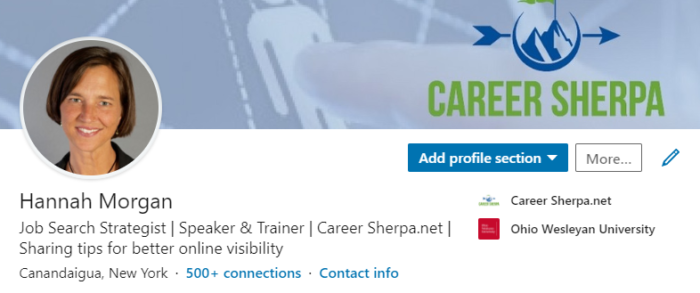 To make it easier for people to find your profile and improve where is shows up in search results, you should edit your LinkedIn URL to only contain your first and last name as it appears on LinkedIn. If the URL is already taken, consider adding your middle initial. If neither of these are available, try adding your degree or profession after your name. You only have 29 characters (no spaces). To edit your URL, go to View Profile. You will find this option when you click on "Contact Info"

Once you've edited your URL, add it to the contact section of your resume and to your email signature box.
Your About/Summary Section Tells Your Story
Your About section is like the answer to "tell me about yourself." This is your chance to highlight your accomplishments, skills and personality! You have 2,000 characters. And can also embed media (video, photos, documents, presentations, links to online content).
At first glance, people viewing your profile will only be able to see the first 2-3 lines of your About section. Make sure the first sentence summarizes the most important information first! Format your About section to be easily skimmable and make it easy to follow.
Keep paragraphs short
Include all relevant skills and industry knowledge
Highlight your career progression
Explain your motivation for business school, area of focus or career aspirations
Add unique interests or activities that would be interesting for people to know about
NOTE: If you want to make it easier for people to contact you, add your email address to your About section.
Maximize Your Experience Section
There are two parts to your experience. First the job title and second the description. Make sure they both describe what you want people to know you did!
Job Title:
List a universally meaningful and descriptive job title. You have 100 characters so don't just list "internship" include the type of role it was and the department you served in.
Description:
You have 2,000 characters to talk about your experience (including internships and class projects).
Explain why the role was important, what you learned, and skills you developed
Include quantitative accomplishments
Embed photos, documents or links to emphasize your work
Sure, you could just copy and paste the information from your resume, but is that really enough to sell yourself and stand apart from the other b-school students?
Add Marketable Skills
Your Skills & Endorsement section is important. LinkedIn research found that profiles with more than 5 skills are 27x more likely to be discovered in searches by recruiters. The skills you choose to list should be the hard skills employers are looking for.
Add technology, processes, and procedures you've learned and used. Then ask people to endorse these skills. LinkedIn automatically categorizes your skills into these buckets:
Industry Knowledge
Interpersonal Skills
Other Skills (ones that don't fit into either category)
The skills that have the most endorsements are featured at the top, however, you can edit the 3 skills you want to be pinned. Make sure your most marketable skills are seen first!
Ask For Recommendations
Reach out to past colleagues and manager's through email and ask if they would be willing to write a LinkedIn recommendation for you. In your email message, identify projects and skills you would like them to address. This makes it easier for someone to write a recommendation which means they are more likely to follow through.
Be Active On LinkedIn
It isn't enough to have a great profile. You will want to use the platform to engage with like-minded professionals and establish credibility. In order to do this, you must be active.
Like, comment or share articles at least once a week
Write a blog post on LinkedIn sharing industry insights, news or highlighting an achievement
Congratulate contacts on work anniversaries, new jobs, or achievements
IMPORTANT: Anyone looking at your profile can see your activity (what you've liked, your comments and what you've shared as a post or status update).
Follow Target Companies
Follow the company pages of companies you are interested in working for. This will send their posts to your newsfeed, making it easier to keep up with their news. Recruiters can also see when you are following their company page.
Follow Hashtags
LinkedIn uses hashtags to categorize content (articles). You can and should use hashtags to categorize your own status updates. Hashtags can be industries, occupations, trends, technology or even branded to an event.
Join Groups
LinkedIn's groups are a great way to engage with alumni and industry professionals. Join groups where you know you can find like-minded people.
Lurk before you jump into the conversation.
Ask questions.
Do not ask for a job.
Grow Your Network Purposefully & Politely
Once you meet someone, follow up with a LinkedIn invitation to connect. It's always easier to connect with people you know or have met. Have you connected with:
Classmates and professors
Co-workers and managers you interned with
People you volunteered with
When inviting anyone to connect, ALWAYS personalize your message by adding a note. Your message should explain why you would like to connect, what you have in common, or how you met. Begin connecting with people TODAY!
Monitor Your Profile Views


Every good b-school student knows how important data is. Before you make any of these changes to your LinkedIn profile, take a look at your LinkedIn analytics. Then after you've made changes, monitor the number of people viewing your profile. You should see an increase in the number of people viewing your profile, posts and search appearances.

You've taken the preliminary steps to ensure your LinkedIn profile is ready for b-school. Update your information as you hit new milestones.
Make sure your LinkedIn profile is ready for B-School
What's the Best LinkedIn Headline For An MBA Candidate?
The Easiest Way to Research and Find Alumni on LinkedIn
25 Inspiring Ideas for What To Post On LinkedIn
How To Respond When Someone Shares A Job On LinkedIn

Hannah Morgan speaks and writes about job search and career strategies. She founded CareerSherpa.net to educate professionals on how to maneuver through today's job search process. Hannah was nominated as a LinkedIn Top Voice in Job Search and Careers and is a regular contributor to US News & World Report. She has been quoted by media outlets, including Forbes, USA Today, Money Magazine, Huffington Post, as well as many other publications. She is also author of The Infographic Resume and co-author of Social Networking for Business Success.