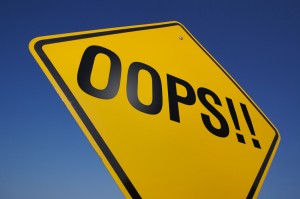 Job seekers  unwittingly make mistakes. You may not know you are making these five mistakes and it is my job to call them out and explain why they are so damaging to your job search.
While you are probably familiar with the little and easily-fixable reasons job seekers mess up (being rude, dressing unprofessionally, not tweaking resumes); these are the bigger and more important things to watch out for.
5. Ignoring the power of social media.
4. Only searching for jobs posted online.
3. Showing up unprepared.
2. Bad-mouthing your situation, boss, or employer.
And if you want to read the number one mistake made by job seekers, you will have to head on over to my post on US News & World Report's On Careers blog! 5 Ways You're Ruining Your Job Search