Asking questions during the job interview is important, yet most people have difficulty asking good, meaningful questions. Here are interview questions YOU can ask during your next job interview!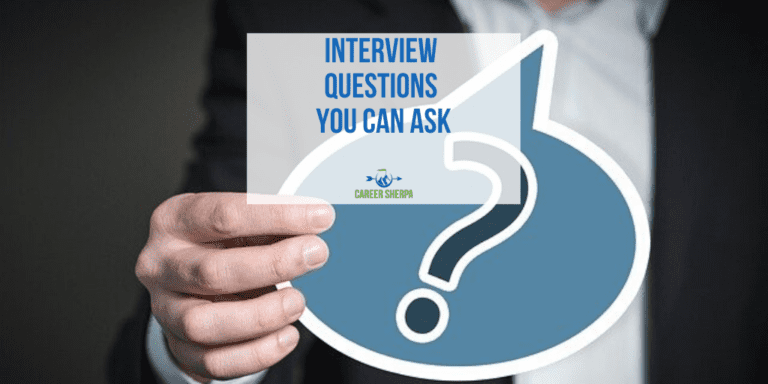 In order for you to ask thoughtful questions, you must research the company as well as the people you will be interviewing to ensure you are really ready for your upcoming interview. Read How To Prepare For An Interview.
Your research (conducted online and through speaking with people) should enable you to ask more specific questions.
Remember, an interview should be an exchange of information, not an interrogation by either party involved.
And ALWAYS have questions to ask during your job interview because it shows your interest in the job!
Here are questions you can ask during the interview as a candidate to learn more about the job and determine if you are interested.
Basic Questions
These questions are good to ask during the pre-screening phone interview or in the early stages of the interviewing process.
Gathering the answers early will allow you to ask better follow-up questions later on and have a better sense of what skills you may need to emphasize, what cultural issues need further exploration and some of the areas you have room to negotiate.
What do you see ahead for your company in the next five years?
How do you see the future for this industry?
What do you consider to be your company's most important assets?
What can you tell me about your new product or plans for growth?
How do you rate your competition?
Could you describe a typical day or week in this position? The typical client or customer I would be dealing with?
What are the most important elements of this job?
What are the three main factors you will be using to determine the right person for this job?
Why is this position available?
What did the last person in this position go on to do — and what were they like?
How is job performance evaluated at your company, and how often?
What was it about my qualifications that most appealed to you for this role?
More Specific Questions
These questions allow you to dig deeper into the job requirements and expectations and are best asked of your future manager.
Could you tell me about the way the job has been performed in the past? And, what improvements you'd like to see happen?
How does "X" get done here? (Where "X" is a key element of the job)
What types of skills do you NOT already have on board that you're looking to fill with a new hire?
What goals do you expect the person who takes this job to achieve during the first year (or 30, 60, 90 days)?
If I was starting in this position today, what would you advise me to learn first and do first?

What are common mistakes that people just starting this job make that I can avoid?
Cultural Fit Questions
Finding the right cultural fit is important to you AND the employer. Listen carefully and unbiasedly as you ask these questions. If you have the opportunity, ask good follow-up questions after their answer to gain further insight or clarification.
What do you like best about working here?
What type of work do you delegate to your staff?
Has anyone on your staff been promoted over the last couple of years? If so, what was the reason why this person was promoted?
What would be the three things that your peers would say you do extremely well?
Does the company welcome celebrating special occasions? What was the last occasion your department celebrated?
What do employees do in their spare time?
What opportunities do you make available for professional development and training?
The company may have a formal recognition program; however, what type of recognition have you recently given to one of your staff?
Trial Close
Sometimes it is a good idea to see if you've left unresolved questions or issues unaddressed. A "trial close" can be a way for you to see what the interviewer is feeling.
Are there any reservations you have about my fit for the position that I could try to address?
This job sounds like something I'd really like to do – is there a fit here?
Now that we've talked about my qualifications and the job, do you have any concerns about my being successful in this position?
Final Questions You Must Ask
There are no exceptions. You MUST know the answers to these questions. It allows you to plan your follow-up.
What are the next steps in this process?
What is your timeline for getting back to candidates about the next steps?
Want More Help With Job Interviews?
Check out my eGuide with practice questions, an interview prep sheet and more resources to help you feel more confident interviewing.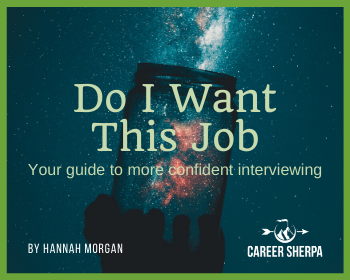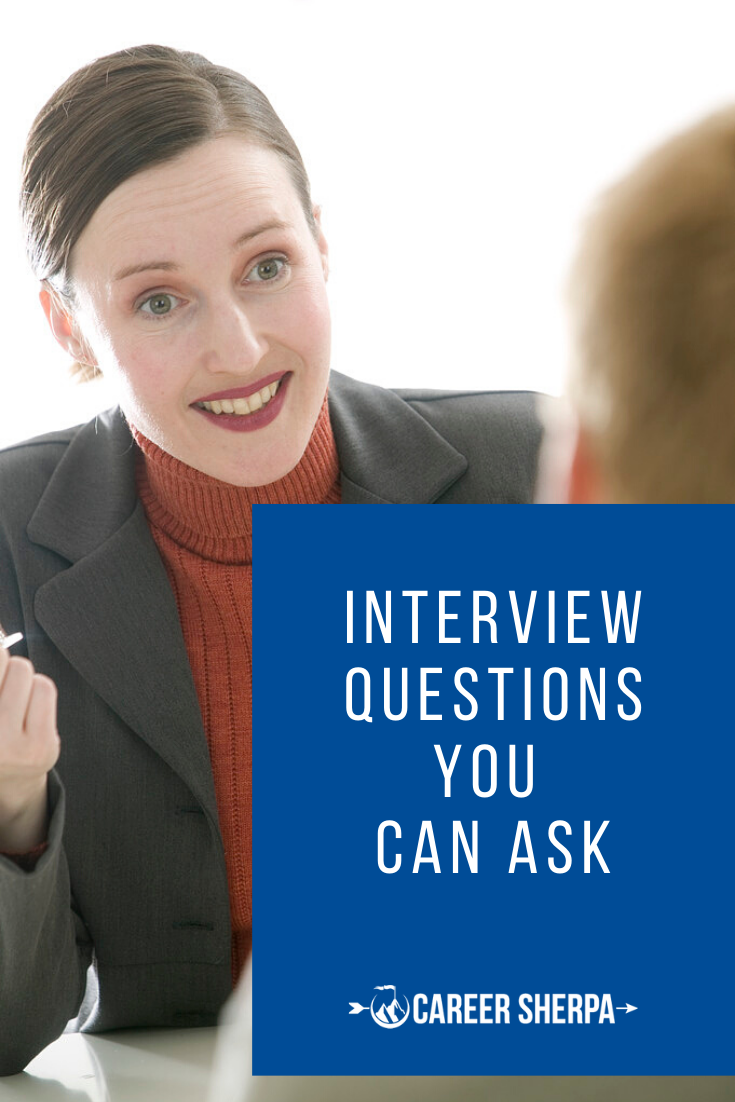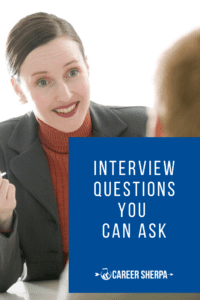 Hannah Morgan speaks and writes about job search and career strategies. She founded CareerSherpa.net to educate professionals on how to maneuver through today's job search process. Hannah was nominated as a LinkedIn Top Voice in Job Search and Careers and is a regular contributor to US News & World Report. She has been quoted by media outlets, including Forbes, USA Today, Money Magazine, Huffington Post, as well as many other publications. She is also author of The Infographic Resume and co-author of Social Networking for Business Success.