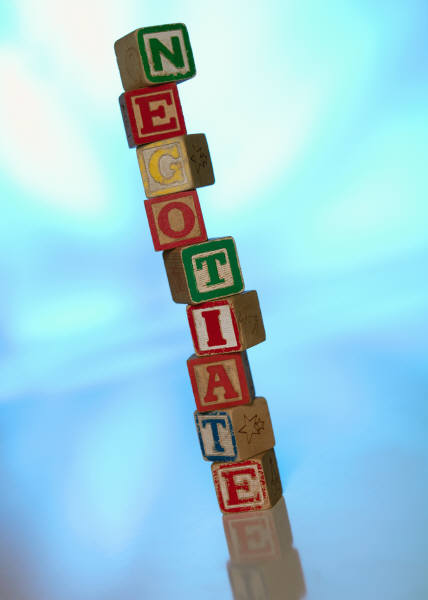 I was talking with a past co-worker yesterday who wanted my advice on a job offer he recently received. But before I go there, let me tell you how he got the offer…he walked in!  Yes, and he met with the President of the company (50 employees and growing).  My friend, let's call him Bob, did know they had a job opportunity and rather than submit his resume electronically he brought one with him.
Getting face time with the President isn't typical.  So it worked to  Bob's benefit that he walked in and was able to have this conversation. The president  liked Bob's assertive style and saw great leadership potential for him within his small and growing business. He offered Bob the job on the spot!
Then the president and Bob got talking money.  They were negotiating back and forth, prematurely, perhaps.  The president did come up in the salary he was offering just a tad, but not to the point Bob really wanted or needed.  Bob stated he would go home and consider the offer.  Meanwhile, the president said he would be interviewing some of the many candidates that responded to his ad.
Hind-sight being 20/20, what could Bob have done differently?
He could have indicated he was really interested in the initially offered salary and gone home to think about it.
He could have accepted it on the spot or rejected it on the spot.
Other thoughts?
Bob will be crunching the numbers and if they work, he will be accepting the offer negotiated during their first conversation.  Could he have gotten more??? We may never know.

Hannah Morgan speaks and writes about job search and career strategies. She founded CareerSherpa.net to educate professionals on how to maneuver through today's job search process. Hannah was nominated as a LinkedIn Top Voice in Job Search and Careers and is a regular contributor to US News & World Report. She has been quoted by media outlets, including Forbes, USA Today, Money Magazine, Huffington Post, as well as many other publications. She is also author of The Infographic Resume and co-author of Social Networking for Business Success.