So this is the year you are finally ready to change jobs. Congratulations! Before you dust off your resume, there are some questions you need to ask before launching your job search.
But first, let me warn you about a few things.
Some employers have been known to terminate employees when they hear they are looking for a new job.
Never use company time or resources to job search. Even if it's slow around the office, avoid the temptation to update your LinkedIn profile, email friends about job opportunities or update your resume.
Keep your search confidential. Don't let your coworkers know you are job hunting. You don't want them to leak the news to anyone within your company.
Be careful about what you post on any of your social media accounts, even your personal ones.
Below are the 9 questions you want to answer to successfully launch your job search.
Do you want to move up, over or out?
Do you want a promotion, a new and different challenge or do you want to work in a new company altogether? You don't always have to leave your employer to get what you want. No matter which of these you decide on, you'll need to clear about what you want next.
This article will help you explore these options further. Questions to ask before you quit.
What do they call what you want to do?
Job titles can vary widely. In fact, there are new job titles appearing every day. Do some research about roles inside and outside of your company to see what they call jobs that allow you to use the skills you like using most or want to use more.
LinkedIn shared two lists of jobs with potential.
Most Promising Jobs and In-Demand Skills of 2018. This looks at jobs with high median salaries, strong job openings and year-over-year growth, and the jobs most likely to lead to a promotion or advancement.
Here's a sneak peek:
Engagement Lead
Software Engineering Manager
Customer Success Manager
Solutions Architect
LinkedIn's 2017 U.S. Emerging Jobs Report. This list came from analysis of LinkedIn data from the last five years, as well as some survey data, to identify which jobs and skills are on the rise.
What companies do you want to work for?
It sounds crazy, but you are going to want to start here. Create a list of companies you think you might want to work for.
If you plan on staying in the same city, look beyond the companies you already know. Take a look at the top employers' list for your city or peruse your city's economic development website to uncover companies you may not have thought of. Want to relocate to a new city? Look for a list of the top employers within that city.
Now, you can view the company's career portal to see what types of jobs are currently posted and use LinkedIn to see what else you can learn about the company and its employees.
Use your list as a starting point for research and arranging networking meetings with people who work inside those companies.
Learn more about creating your target list here. How To Find Target Companies For Your Job Search
Who will you reach out to?
In case you didn't realize it, companies prefer to hire candidates who are referred by employees. The proof is right here.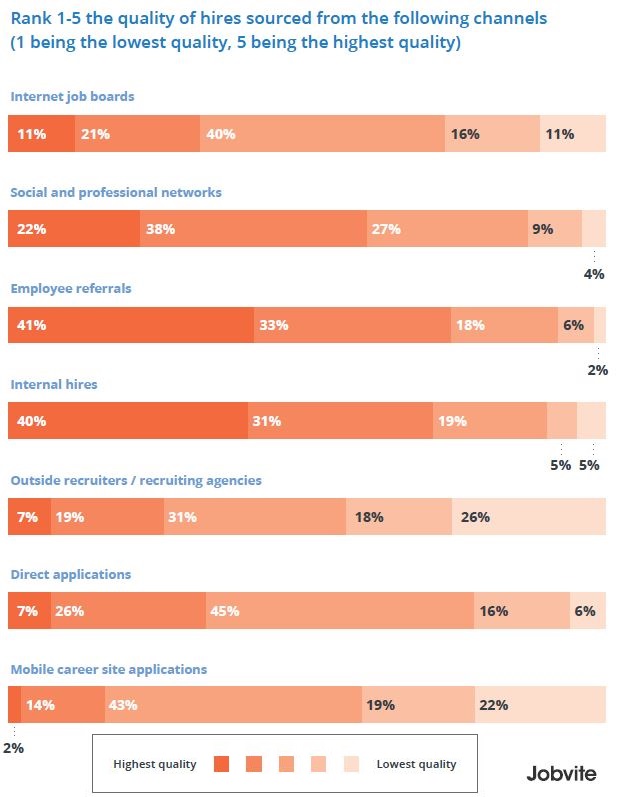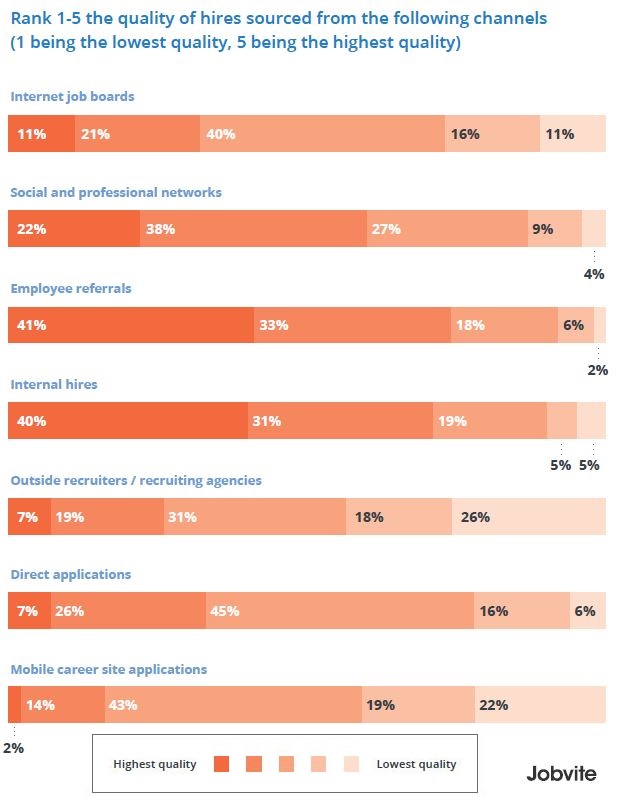 This means you should tap your past colleagues and friends now and let them know about your confidential job search.
FYI: You can network and reconnect with people you know without having an updated resume. In fact, you shouldn't even try to present your resume without first seeing a job posting.
Read why Networking Without A Resume is a good idea.
What outside activities are you involved in?
If you aren't currently active in any outside organizations, now is the time to find professional associations or groups related to your desired career.
Attend meetings and network with people who are in the field. Bonus: Volunteering for a committee is a great way to gain additional exposure and opportunities to demonstrate your skills and knowledge.
What are your salary expectations?
Early in the application process, will be asked about your salary requirements. Take the time to do some salary research now to make sure your expectations are in line with the reality of the jobs you are interested in. Your last salary may or may not be in line with what other companies are offering and it's best to uncover that information before you pursue opportunities.
Check salary websites and ask people who hold similar jobs what they think the going rate is for that type of work.
Read The Best Ways to Find Salary Information
Ultimately, you want to have a range in mind. You'll need it when filling out a job application. Also keep in mind that some industries like non-profits and higher education, tend to pay less.
What does Google say about you?
Go search for your name in a search engine, Google or Bing for example.
What comes up on the first page of search results?
Is every result the right one and information you would want a future employer to see? You can fix this by creating your own website with your name as the URL, publishing articles to industry newsletters or even writing a book review on Amazon.
Having difficulty getting the best stuff about you on page one? Learn the Job Seeker: Get on Page One
If you are active on other social networks, you may want to clean those up now too.
Is your LinkedIn profile job search ready?
Before you update your profile, be sure to turn off the "sharing profile edits" option. You don't want to let all your connections know that you're making changes to your profile.
The best, less obvious place to start is with your Summary. Keep in mind, when someone views your profile, they'll only see the first 200 characters – unless they are tempted to click and "see more".
Your summary is sort of like a pre-pre interview. Make sure it answers the question "tell me about yourself."
Include your top skills, career highlights, and your professional interests. You may want to goone step further and write about what motivates you at work and the types of projects you are interested in.
Update your work history and be sure to mention the skills and projects that will qualify you for your next role.
Carefully reevaluate your headline. Will it help someone viewing your profile know what you are good at doing? If you don't want to draw attention to any chances, then you may not want to modify your headline.
Finally, now that your profile is updated, begin to use the tool to connect with more people and share one article a day. Share news about your current employer's success, client successes, and news about industry trends (current and future).
Is your resume up to date?
When you find do find a job you are interested in, you'll want to make sure your resume shows you are a match.
In case you're not sure, your most recent job is the one hiring manager and recruiters will look at first. Make sure it is up-to-date. But don't just list your job duties. Start by reviewing each job requirement and make sure your resume explains how you've done similar work. Every bullet on your resume should include the results or outcomes in terms of money saved, improved productivity or efficiency, or the quantifiable impact you made.
Here's some advice to help you craft a better modern resume.
5 Things You Need If You Want Your Resume to Be Seen
New Resources: Resume Books for 2016

Hannah Morgan speaks and writes about job search and career strategies. She founded CareerSherpa.net to educate professionals on how to maneuver through today's job search process. Hannah was nominated as a LinkedIn Top Voice in Job Search and Careers and is a regular contributor to US News & World Report. She has been quoted by media outlets, including Forbes, USA Today, Money Magazine, Huffington Post, as well as many other publications. She is also author of The Infographic Resume and co-author of Social Networking for Business Success.