If you are looking for a way to differentiate yourself or just a different way to showcase YOU, then consider using a visual resume.
I am not suggesting they will work for everyone or should be used by everyone, nor do they replace the standard resume (yet).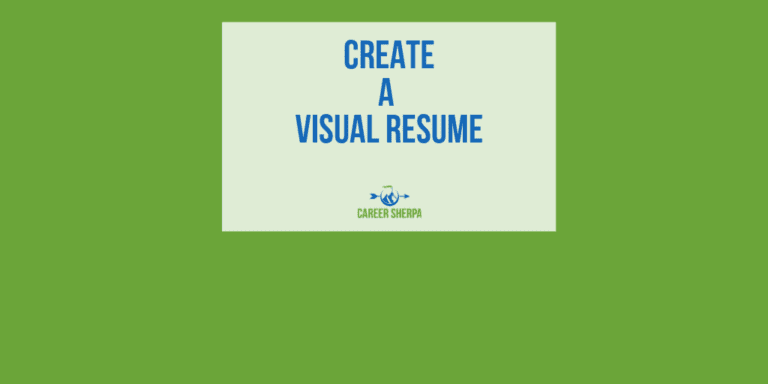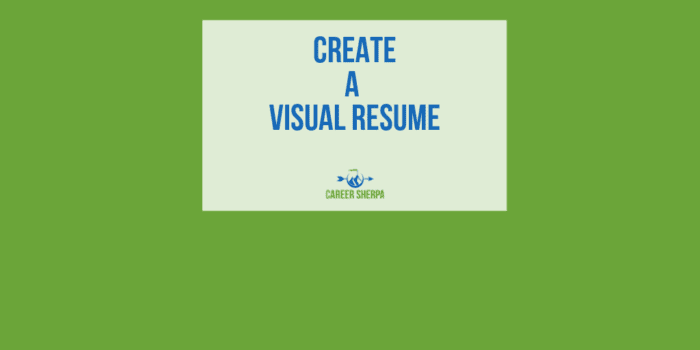 The other really nice thing about these tools is that you don't need a lot of technical experience to set them up. And these are all free.
Choose a layout that fits your style.
Visual Resume, Online Portfolio  & Infographic Resume
For creatives, people interested in social media, PR, communications, marketing, development, photography, art- these tools offer another way to showcase your work. For small business owners, consultants, independents, giggers- showcase what problems you have solved for others! Testimonials, white papers, videos, subject matter expertise, articles, etc- linking and sharing these within an online portfolio help build credibility.
If you are serious about managing your career and online reputation, these free visual resumes all offer a way for you to effortlessly create an online presence of excellence.
about.me
about.me is also free and can serve as a single destination to learn what you are all about.  Similar to the service above, you can search the about.me Directory and see who and how others are using this.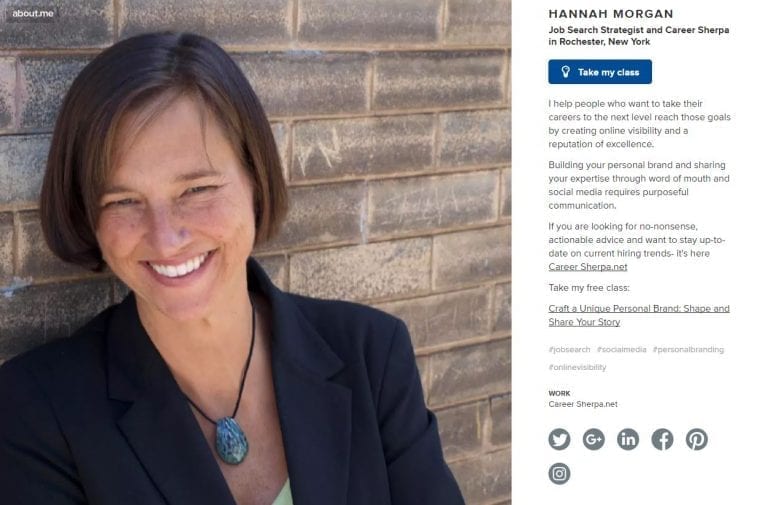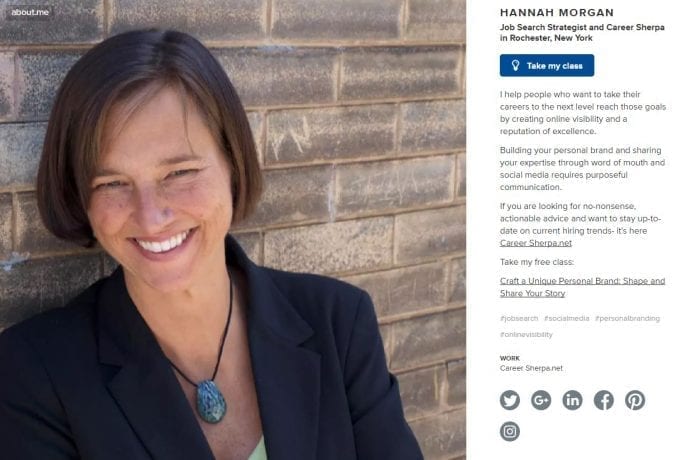 Infographic Resumes
No, you aren't going to want to submit this to a recruiter or through an online application, but it could be a great way to have a conversation with someone (networking) to visualize your background. This could even be great for someone changing careers if set up properly! Check out 4 free infographic templates and see 10 examples of infographic resumes here.
VisualCV
VisualCV allows you to create an online resume and portfolio. You can see how to use them by reading my review Tools To Quickly Build Your Brand and Online Visibility and VisualCV: What You Need To Know
Share Them
Just building a page and doing nothing with it won't serve you well.  You'll most likely say, "See, this isn't working."  You have to have a plan for how you will draw attention and promote your ownership of digital terrain. So where can you share these?
Add a link to your LinkedIn Summary. (It will show up as a picture!)
Cross-promote: Include the link in a status update on any social network you use.
Add a link to your email signature.
Print it and bring it to your next informational meeting.
Embed it or link to it from your blog or website.
So are you still confused about how you can use these or when?  Go read this How To Create and Share An Infographic Resume
To learn how to best create your visual resume, see samples, best practices and advice on when and how to use your infographic or visual resume- order The Infographic Resume.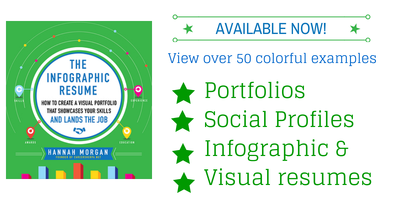 Hannah Morgan speaks and writes about job search and career strategies. She founded CareerSherpa.net to educate professionals on how to maneuver through today's job search process. Hannah was nominated as a LinkedIn Top Voice in Job Search and Careers and is a regular contributor to US News & World Report. She has been quoted by media outlets, including Forbes, USA Today, Money Magazine, Huffington Post, as well as many other publications. She is also author of The Infographic Resume and co-author of Social Networking for Business Success.