Here are ten inspiring infographic resumes to get your creative juices flowing!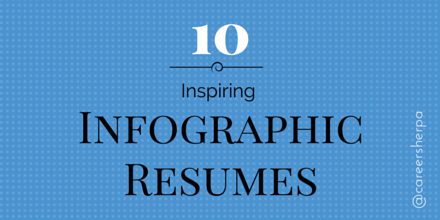 It's tempting, but don't use an infographic resume to apply for a job….yet.
You can NOT apply for a job through an online job board or Applicant Tracking System with an infographic resume.
However, there are occasions when you can and should use your infographic resume.
How To Use Infographic Resumes
Instead, post it in your LinkedIn profile, share it on Facebook, and use it during an informational meeting. Better yet, find a creative way to deliver it into the hands of someone you would like to hire you.
While more people are testing the infographic resume waters, your infographic resume should be used as a supplement, not a replacement.
Use an infographic resume if you want to:
Catch attention
Stand out from the pack
Simplify work experience
Try something more creative
For more instruction on when and how to use your infographic resume, read this The Right Way To Use Your Infographic Resume.
10 INSPIRING INFOGRAPHIC RESUMES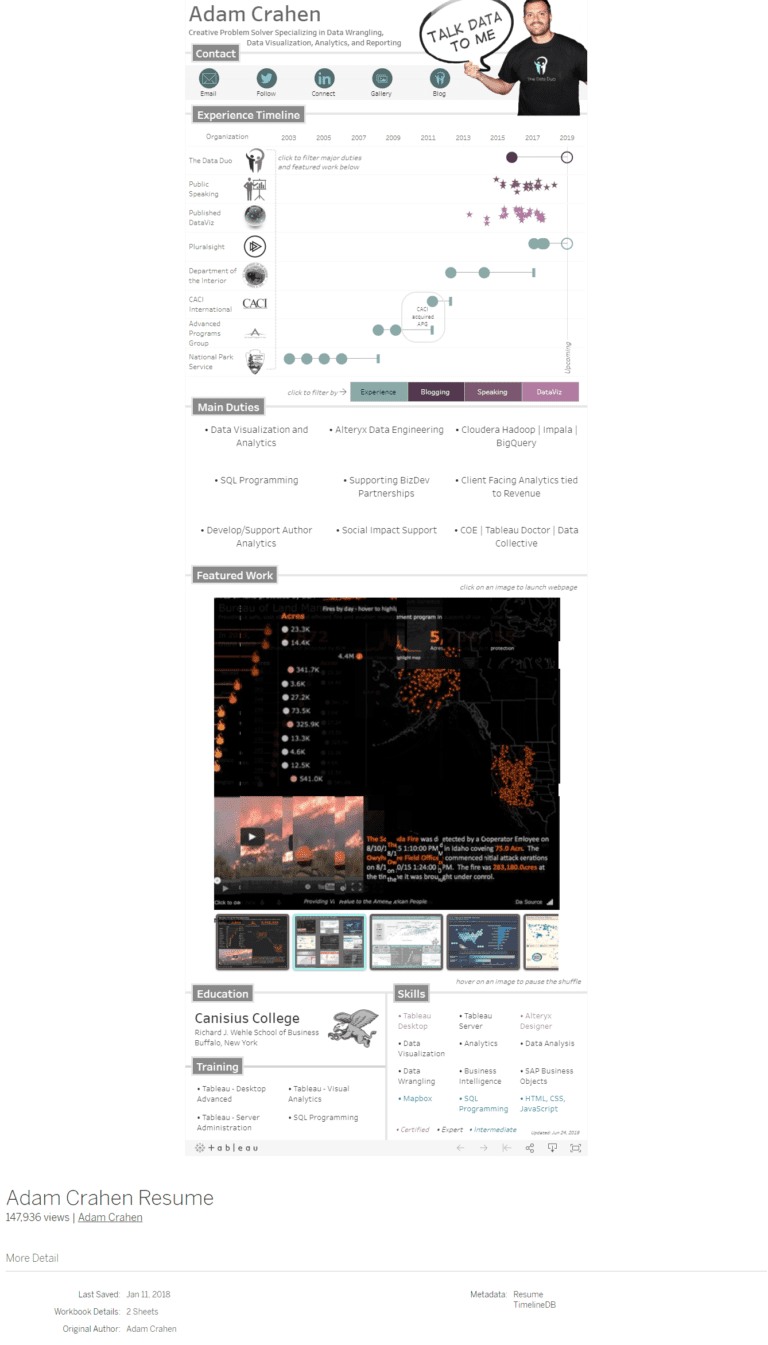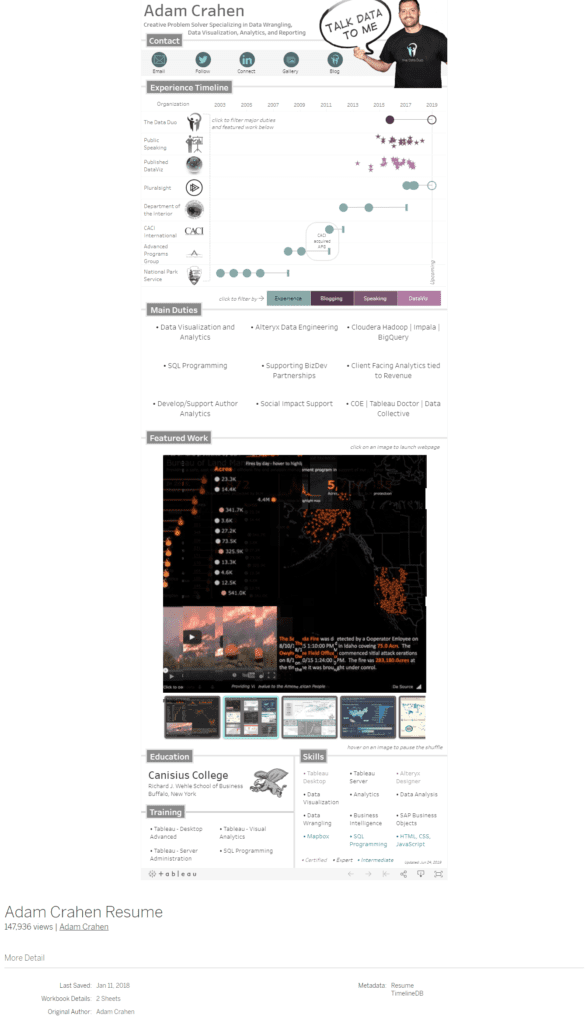 You'll notice that data visualization is a popular skill and what better way to showcase your skills than by creating and sharing your infographic resume on Tableau Public.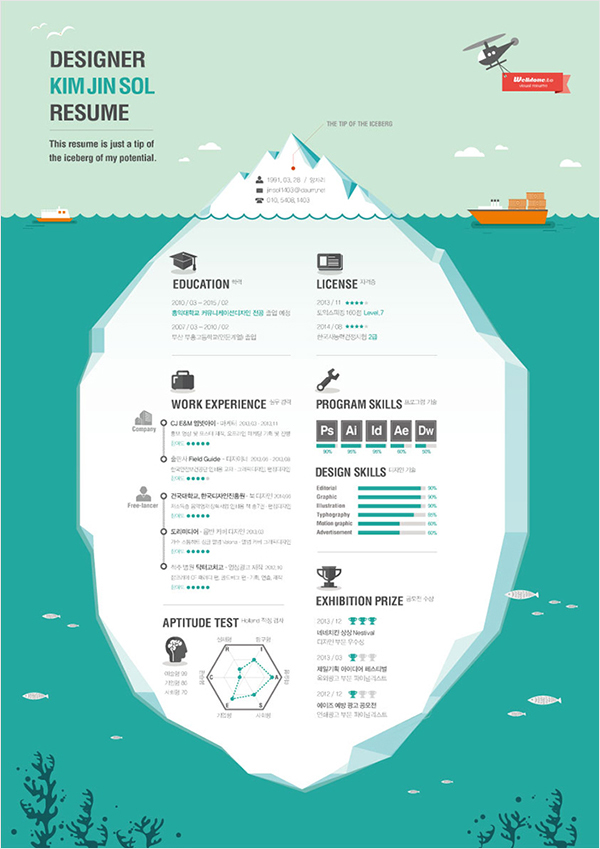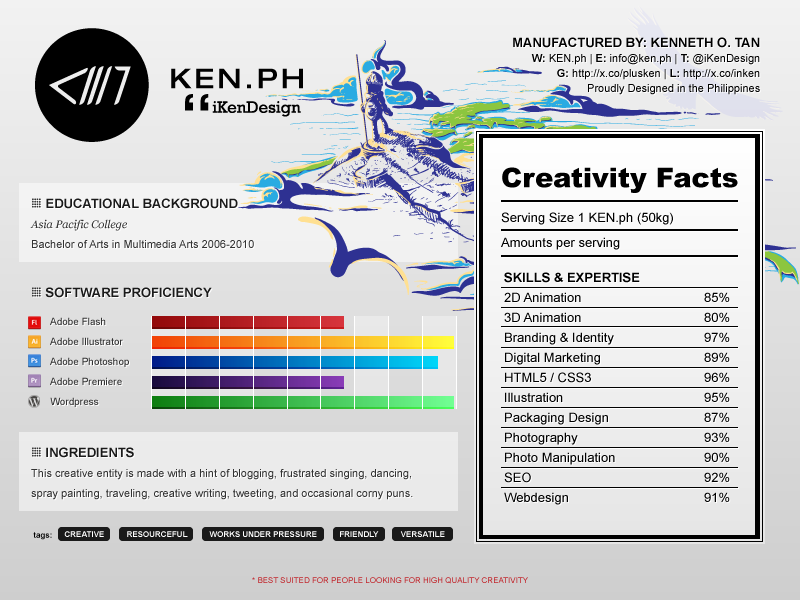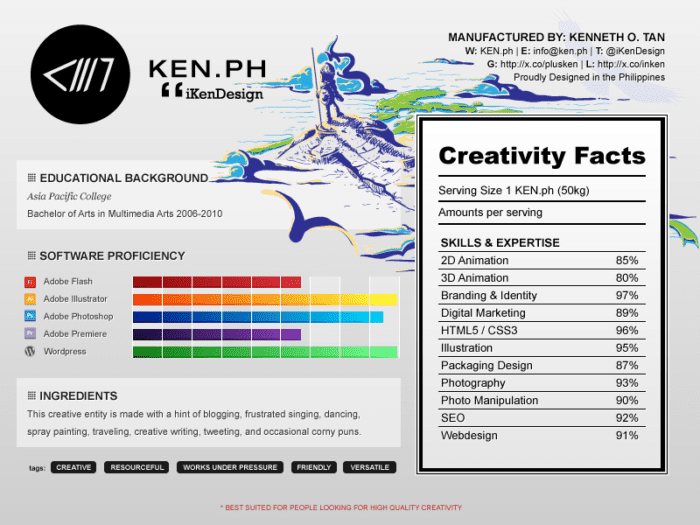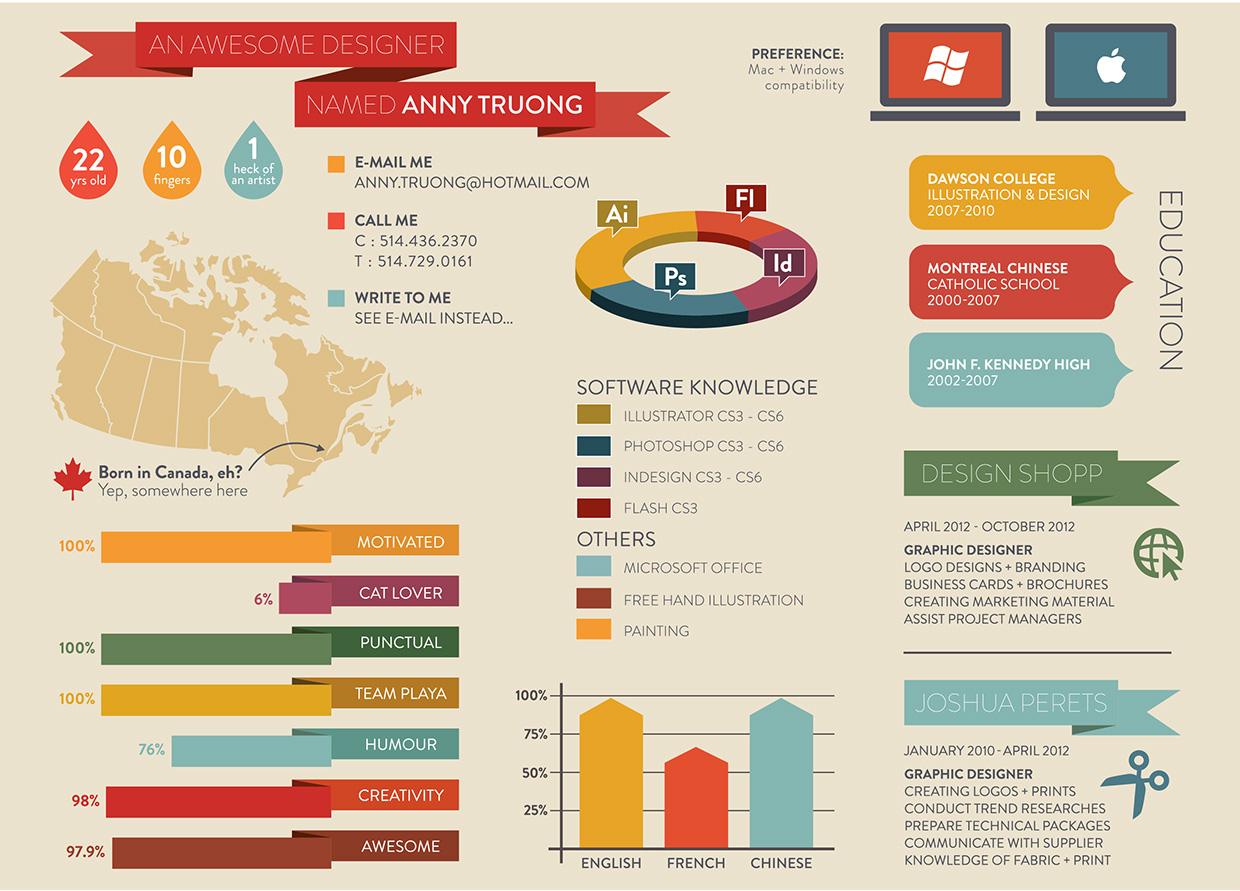 Social media is another area companies are hiring in. Showing visual creativity is one of many skills social media managers need.
More Inspiring Ideas
You can read more about the benefits of SlideShare here)
Are you looking for more examples?
You can see more on my Pinterest board "Infographic And Visual Resumes" Be sure to check out Randy Krum's board too.
Who Should Use An Infographic Resume
Almost anyone can use on. There are certain industries and occupations that tend to welcome these creative documents more than others. You can see who those are here.
You'll find more examples, stories and best practices for creating and sharing infographic and visual resumes. Order your copy of  The Infographic Resume on Amazon today!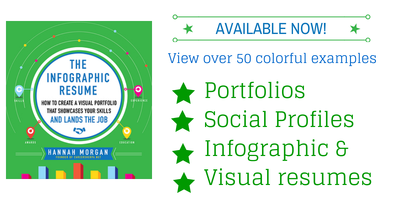 Hannah Morgan speaks and writes about job search and career strategies. She founded CareerSherpa.net to educate professionals on how to maneuver through today's job search process. Hannah was nominated as a LinkedIn Top Voice in Job Search and Careers and is a regular contributor to US News & World Report. She has been quoted by media outlets, including Forbes, USA Today, Money Magazine, Huffington Post, as well as many other publications. She is also author of The Infographic Resume and co-author of Social Networking for Business Success.