Your personal marketing plan communicates your future goals and helps guide conversations, generate ideas and learn more about companies and industries.
These personal marketing plan samples provide ideas on how to present your unique situation, personal style and preferences during job search.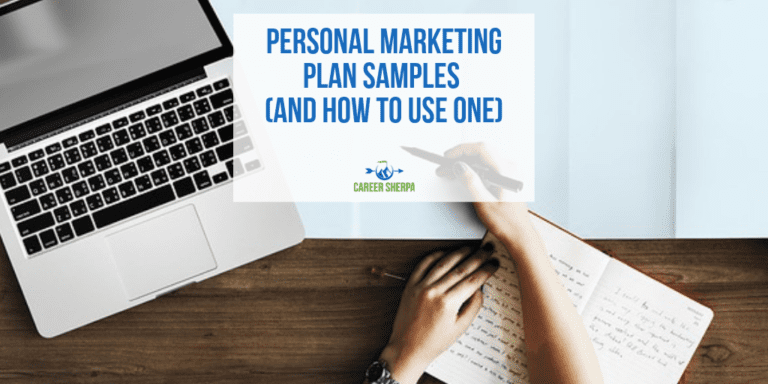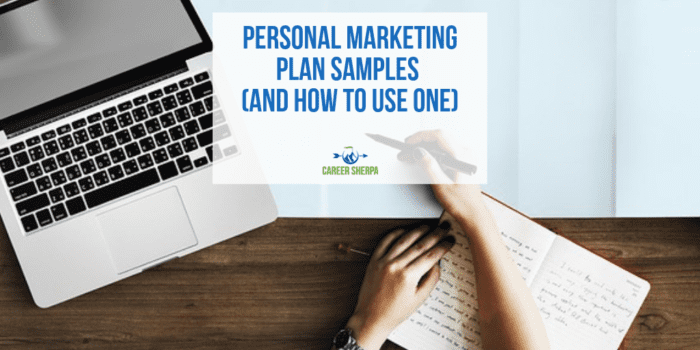 Your personal marketing plan is future-oriented, unlike your resume, which only focuses on your past.
It also keeps your job search focused. It reminds you to invest your time in the harder to do but more productive activities – speaking with people who can provide you with information or insight on your target companies. And it enables you to pro-actively pursue companies who will one day (maybe even today) have a job for you.
You know you should be meeting with people, but you often wonder who are the right people to meet with. Your marketing plan is the answer. Meet with people who can answer questions to help confirm you are on the right path. In other words, do you have the right skillsets? Are you pursuing the right roles or the full-spectrum of job titles? Are you targeting the right companies?
Do you want to learn how to create your personal marketing plan? Read this – Creating Your Personal Marketing Plan
When To Share Your Personal Marketing Plan
Your marketing plan is best shared in person. People may not know what it is or how to use it. It's up to you to direct their attention to the section/s of the plan that you think they'll be able to help you with. More on that in the next section.
It may help if you introduce your marketing plan by saying something like,
"This is the document I use to help guide my search and keep me on track. It lays out the criteria that's important to me in my next role and company."
I really do not recommend emailing this to someone without having a conversation around it. Most people expect to see a resume and this is clearly NOT a resume so they may become confused.
Oh, by the way, if someone does ask you for a resume before you talk with them, send them your personal marketing plan instead. Tell them that this document will be much more helpful to the conversation. (Read more about Networking Without A Resume)
Ways To Use Your Personal Marketing Plan
If you know what you want to do next and have developed a list of target companies, you can share your personal marketing plan with people you know and ask if they know anyone at the companies on your target list.
If you do not know what companies you want to work for, but you do know what you want to do, you can share your personal marketing plan with people who can help you identify employers that might match what you are looking for.
Let's say you don't know what you want to do for sure. You can share your personal marketing plan and focus the conversation around your top competencies, skills and industry knowledge to brainstorm ideas with people. (The resume makes it much more difficult to do this. It locks you into the previous roles.)
Personal Marketing Plan Samples
Each of these personal marketing plan samples has a slightly different feel. They each contain information the job seeker wanted to share and highlight. You can adapt any one of these to match your own job search goals.
Sample 1
This example is a bit more visual. Franco included some infographics to help highlight his achievements and areas of knowledge. The slight touch of color and graphic elements makes this less like a resume.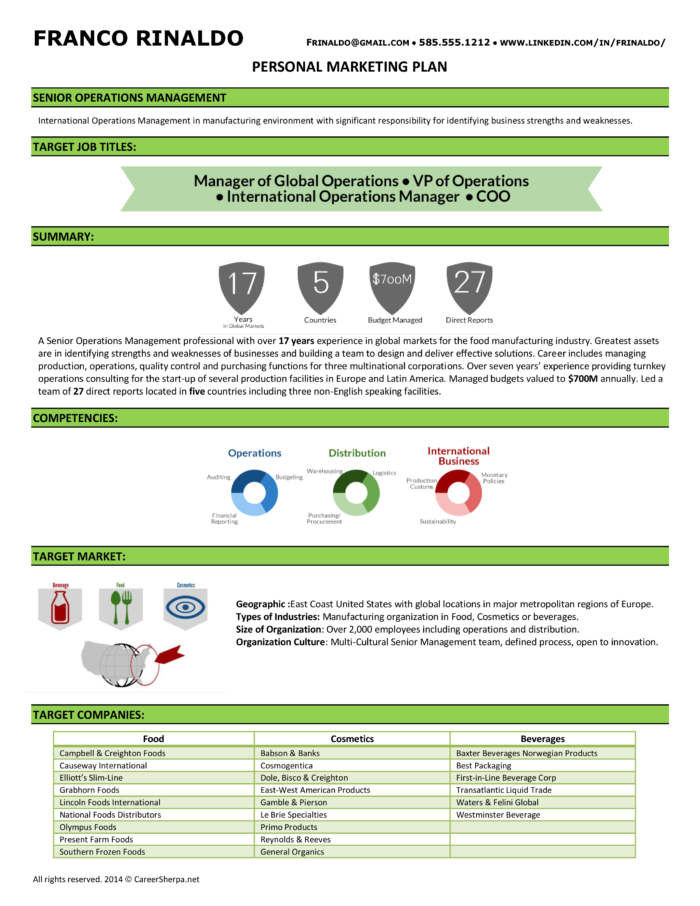 Sample 2
Timothy has a pretty solid idea of what he's looking for. His marketing plan also includes a mini resume since he is looking for something similar to what he's done.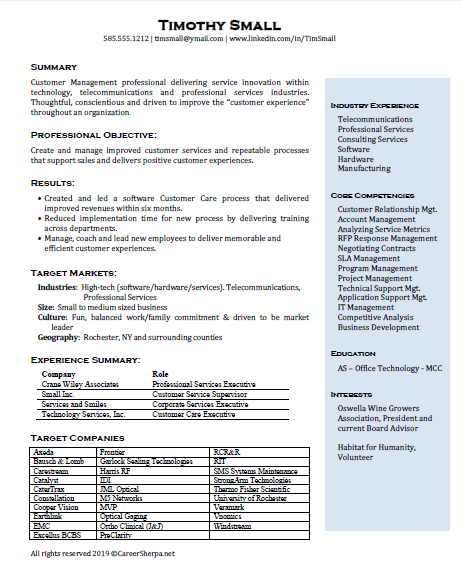 Test It For Yourself
Experiment with your personal marketing plan. Try one of the formats above or create your own. There is no right or wrong way to layout your information. It just needs to work for you.
Read more about informational meetings:
How to Ask for an Informational Meeting
Stop Calling It An Informational Interview
Networking Equals Relationships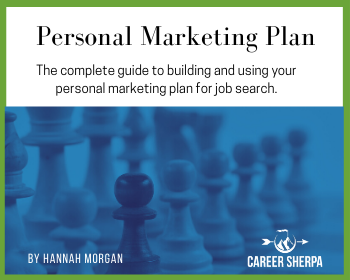 Personal Marketing Plan Now Available as an eBook

Hannah Morgan speaks and writes about job search and career strategies. She founded CareerSherpa.net to educate professionals on how to maneuver through today's job search process. Hannah was nominated as a LinkedIn Top Voice in Job Search and Careers and is a regular contributor to US News & World Report. She has been quoted by media outlets, including Forbes, USA Today, Money Magazine, Huffington Post, as well as many other publications. She is also author of The Infographic Resume and co-author of Social Networking for Business Success.