What does source of hire mean? It means, how companies fill open jobs. In other words, where do companies look and post to find candidates? That's what CareerXroads asked companies for the 13th year.
I share this information with you so that you can look at the data and use it to adjust what you are doing to look for your next job opportunity.
Important To Note:
CareerXroads results come from 50 very large companies (some with over 200,000). If you do not want to work for a mega-large company, then these results may not be quite on target. You may want to refer to the study by SilkRoad, which invited small to medium size companies to report how they filled open positions.
You can read about SilkRoad's Sources of Hire data here.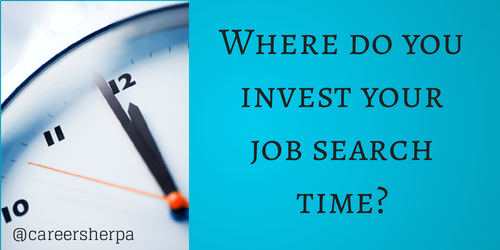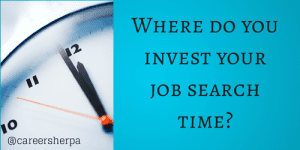 Another Important Note:
The number one source of external hires is, REFERRALS! If you aren't getting referred for a job, you are hurting your chances of getting the job!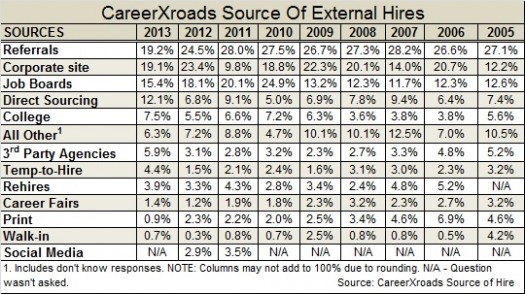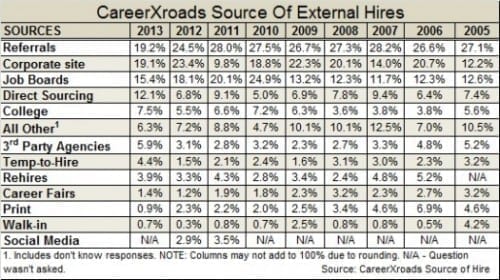 Want to learn more about getting referred? Read this.
CareerXroads Sources of Hire 2014 (from 2013 data)
Here are the slides showing the results of the survey based on 2013 hiring.
See what recruiters are saying about the data in this study.
Source of Hire: With Referrals Down, Direct Sourcing and Agency Hires Rise by ERE.net
And watch Gerry Crispin (CareerXroads co-founder) as he answers to questions about the study here
You can see the more recent CareerXroads sources of hire studies below:
Here's my question: Are the results of these sources of hire surveys changing based on improved tracking or are companies really changing how they source new talent and fill jobs?

Hannah Morgan speaks and writes about job search and career strategies. She founded CareerSherpa.net to educate professionals on how to maneuver through today's job search process. Hannah was nominated as a LinkedIn Top Voice in Job Search and Careers and is a regular contributor to US News & World Report. She has been quoted by media outlets, including Forbes, USA Today, Money Magazine, Huffington Post, as well as many other publications. She is also author of The Infographic Resume and co-author of Social Networking for Business Success.