What do you need to do to get hired? You'll have to do more than spray your resume to every online application that looks like it may be a potential fit.
The answer is as simple, yet as difficult as this!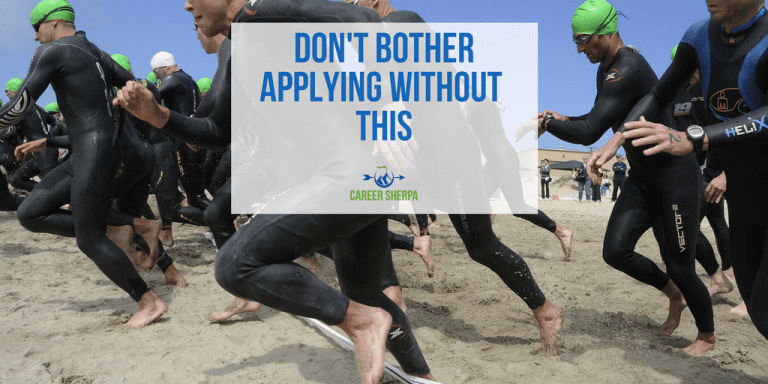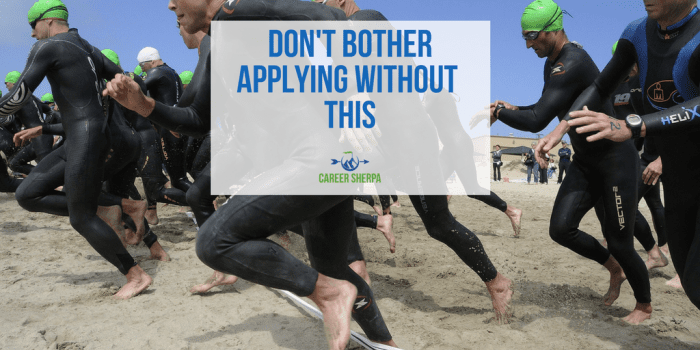 Put In More Effort
LinkedIn featured a story written by one of their new hires who transferred from the consumer goods to the technology industry. You can also imagine that landing a job with a company such as LinkedIn meant there was a lot of competition. So how did this job seeker do it?
How did she break into a new industry and land a job with the employer of her dream? Here is the story on LinkedIn:
How to Land a Job at LinkedIn using LinkedIn

In case you didn't take time to read the whole story, let me highlight the key takeaways for you.
1. Figure out what you really want
She talked to mentors and did a lot of self-analysis. These were the questions she answered:
What do I want to do next?
Why do I want a different role?
How does a chemistry degree relate to the skills needed for what I want to do next?
How will I transition from working in a consumer goods company to a tech company?
2. Research the company before reaching out.

This is what Lillian did:
I researched the company page and watched their videos on cultural fit and transformation
I chose a job posting that I wanted to apply for.
I read their company blog.
I read a few articles by LinkedIn Influencers
For years, I was also an avid fan of Pulse, their mobile app that aggregates news from all over the web and had started using the LinkedIn platform to read status updates and articles.
3. Proactively reach out to an employee at the company
before applying

.


She didn't have any first-degree connections, so she used LnkedIn's In-Mail and got a very helpful response from an employee!
4. Take a risk and ask to be referred to the hiring manager.
5. Get interviewed and hired.
Lillian's story is unique in that she put in some serious effort to prove she was interested in the job.
Effort Is What It's All About
In Jason Fried's post "The One Trait That Guarantees A Good Hire" Fried, the Founder and CEO of Basecamp, explains how EFFORT distinguishes the right candidate for a job. He sums it up here:
"It's effort. I hire people on the basis of the effort they put into getting the job."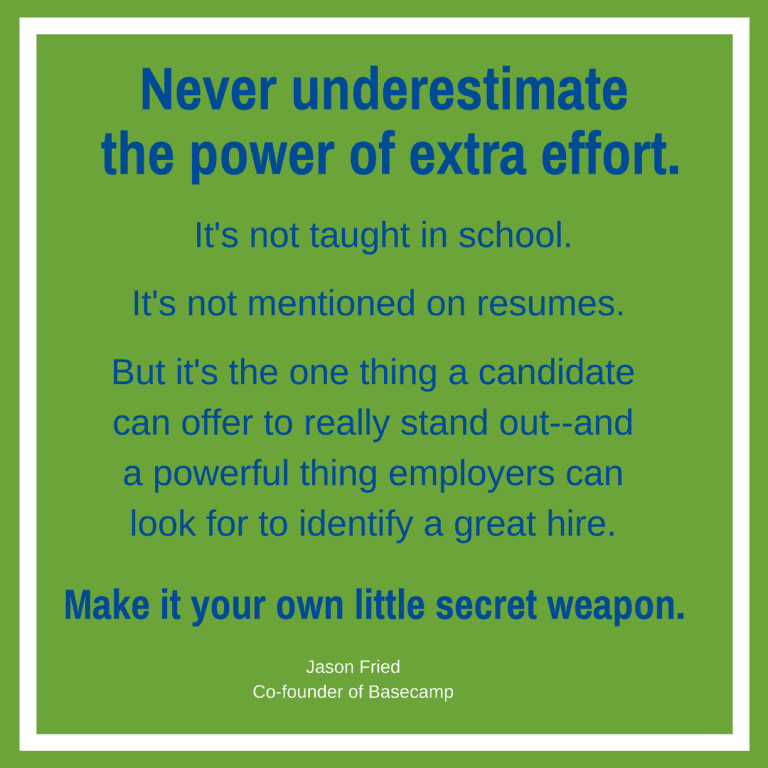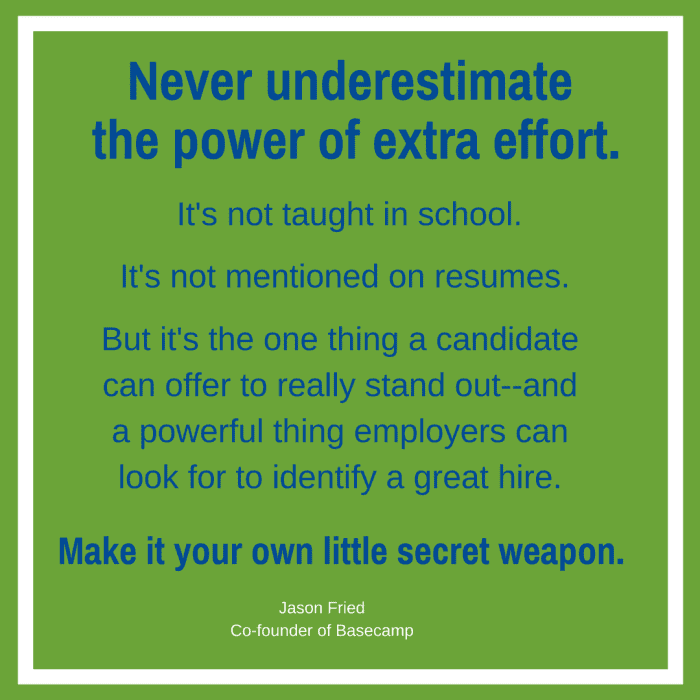 If You Want To Get Hired…Put In More Effort
I've written about how to find inside connections, and how to do the two-step and that referrals are the top choice for new hires.
Are you ready to put in more of the right type of effort?

Hannah Morgan speaks and writes about job search and career strategies. She founded CareerSherpa.net to educate professionals on how to maneuver through today's job search process. Hannah was nominated as a LinkedIn Top Voice in Job Search and Careers and is a regular contributor to US News & World Report. She has been quoted by media outlets, including Forbes, USA Today, Money Magazine, Huffington Post, as well as many other publications. She is also author of The Infographic Resume and co-author of Social Networking for Business Success.