Today is always the best time to invest in learning new skills and focus on your professional development. Here are some online training resources to help you learn and grow.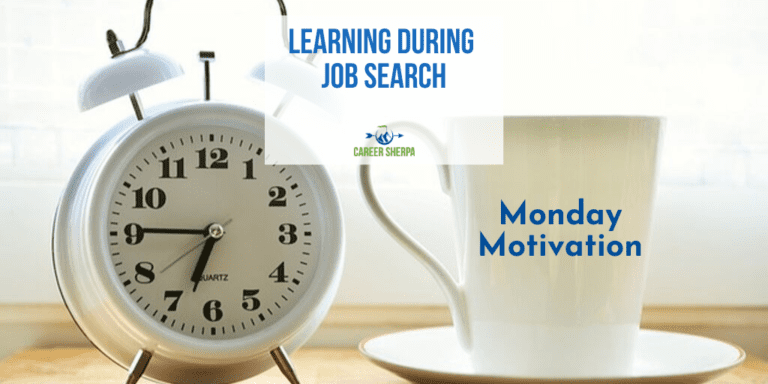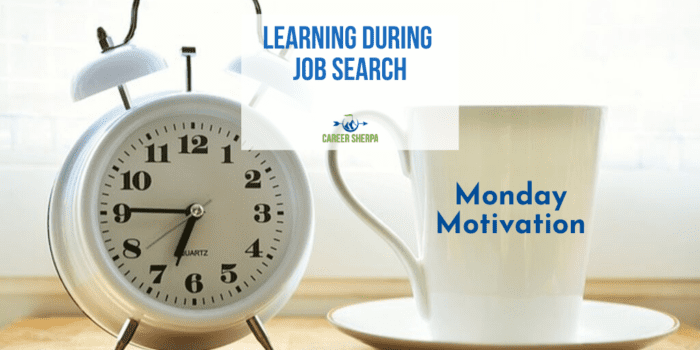 Monday is the start of a new week! I don't know about you, but I have a bunch of stuff to follow up on.
I have thank you's to write, I have people to follow up with, I have outreach to do.
Does this sound familiar?
For those actively pursuing a new job, I know how discouraging it can be. And the longer you are at it, the more discouraging it can become. But it's time to take care of you! I am writing these "Motivation Monday" articles to help you get out of a rut and move you up the mountain!
Read and Learn Something New Every Day
Carve time into your day to read and learn something new.
And if, by chance, you may be lacking some skills in order to be considered a top candidate, what are you doing to develop those skills?
Where can you get the information? Obviously it depends on the complexity of the missing skill, yet there are community colleges offering courses all the time. You could find someone to tutor you. You may even be able to do some self-study.
Any skill gaps that exist will cause you problems down the road, so be on the lookout for ways to develop new skills and learn new technology.
Online Training Courses
If you are looking for online learning sources, which are usually a cost-effective way to build skills and knowledge, I've listed many here. New platforms emerge every day, but these have been rated well overall.
MOOCs (Massive Open Online Courses) offer free learning from Coursera, edX, FutureLearn, Canvas and other providers and Universities in a wide range of categories and subjects.
Below is a list of top providers of online learning and courses, some offer free courses and some offer courses and classes for a fee.
But before you sign up for anything, here's what you should think about.
What To Consider Before Signing Up for Training
Before selecting any course, do your research and due-diligence.
Decide what you want from a course.
Spend some time exploring and browsing different courses and providers.
Read the course descriptions thoroughly.
Investigate student reviews.
Be prepared to dedicate time to do the assignments.
Determine whether you need a certification or just the knowledge. Certifications usually cost money.
Online Training Providers
Online learning is easier than ever. There are many courses and classes you can take right from your home.
Here are 16 online class providers to investigate.
Training By Your Favorite Resources
Look for online training and webinars offered by your favorite businesses/providers.
Shameless plug, I offer a SkillShare class on how to Craft a Unique Personal Brand: Shape and Share Your Story
There are also tons of YouTube videos that can help you learn new skills.
Industry News
In order to stay current with what's happening in your industry and occupation, you'll want to read about current events and topics.
One tool I recommend is SmartBrief.
There are several more helpful free resources I recommend in Get Your News.
Stay Connected Professionally
Professional associations usually require you be a paid member. But often there are free resources on their websites. You may also reach out to the local chapter to see if there are discounts for the unemployed or college students.
CareerOneStop has an online list of searchable professional associations.
Professional associations often offer webinars and networking events where you can learn from others in your occupation.
Use a Time Management System
How do you manage your time? I wrote Structure Your Week which addresses part of the problem with how you use your time most effectively.
Breathe
In other words, don't overdo it. Consider your job search a full time job, but avoid at all costs spending more than 40 hours a week. You've heard of burn-out, you've most likely experienced it. Take time out of your week to breathe! Enjoy life and this opportunity to be there for people who need you.
BONUS: Get Your Finances In Order
If you typically file your own taxes, you may want to get some expert advice this year to learn what costs associated with your job search might be tax deductible.
In NY State, perhaps others, they do not withhold taxes from your unemployment checks. This can mean you'll end up owing the state money. By no means am I an accountant, so you most definitely will want to check with a pro!

Hannah Morgan speaks and writes about job search and career strategies. She founded CareerSherpa.net to educate professionals on how to maneuver through today's job search process. Hannah was nominated as a LinkedIn Top Voice in Job Search and Careers and is a regular contributor to US News & World Report. She has been quoted by media outlets, including Forbes, USA Today, Money Magazine, Huffington Post, as well as many other publications. She is also author of The Infographic Resume and co-author of Social Networking for Business Success.