Get your news quickly and easily with these free resources! It will keep you informed and give you a competitive advantage in your job search and career!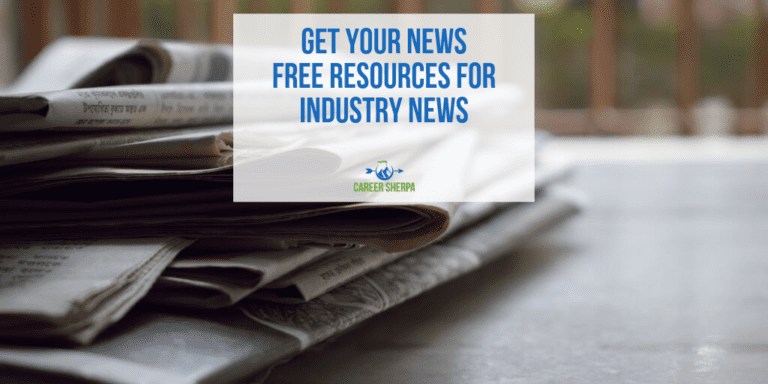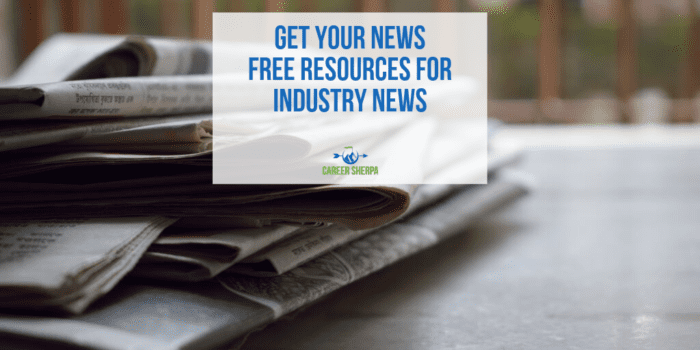 How do you get your news? I don't mean sports and weather updates. I mean a daily dose of information related to your job search, career, and industry.
Staying current with trends in your industry, occupation and the workplace overall will help your career and job search.
Information will provide you with "conversational currency." In other words, you'll have topics you can discuss with people. It also ensures knowledge about trends in your field are current. And this will help you determine which skills you should develop.
I'm always amazed by how little people read. You can learn in many ways – podcasts, videos, classrooms, but reading is still valuable.
These four free resources make it easy to get your news and stay up-to-date.
SMARTBRIEF
SmartBrief creates summaries of the most important stories within industries. Free! Here's what they say:
Serving nearly 6 million senior executives, thought leaders and industry professionals, SmartBrief is the leading digital media publisher of targeted business news and information by industry. By combining technology and editorial expertise, SmartBrief delivers the most relevant industry news – curated daily from thousands of sources – in partnership with leading trade associations, professional societies, nonprofits and corporations.
You can subscribe to one of many industry summaries containing curated articles from the top industry publications. Here's a list of key industries:
Business
Education
Finance
Health Care
Marketing & Advertising
Retail
Food & Travel
Tech
Life Sciences & Technology
Telecom
Infrastructure
Energy & Chemicals
Aviation & Aerospace
If you don't see what you are looking for, try using the search bar!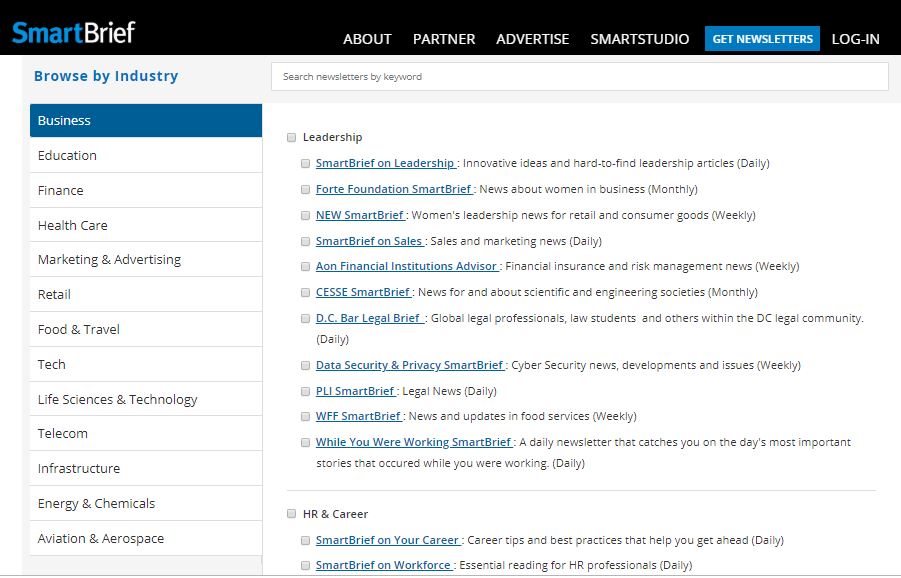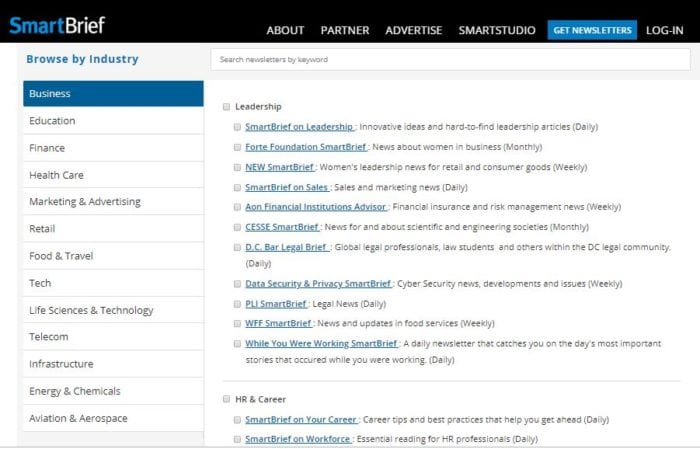 Looking for job search and career advice? SmartBrief On Careers has those too.
ALLTOP
Alltop lists top publications by topic. Though many of these are not industry-specific, it's still a good way to get updates. You can even build your own page to read all the information in one spot based on your interests. All you have to do is enter the RSS feed address. This resource is free. Here is the listing of topics:
Home
Viral
News
Tech
Sports
Entertainment
Lifestyle
Business
Other
My AllTop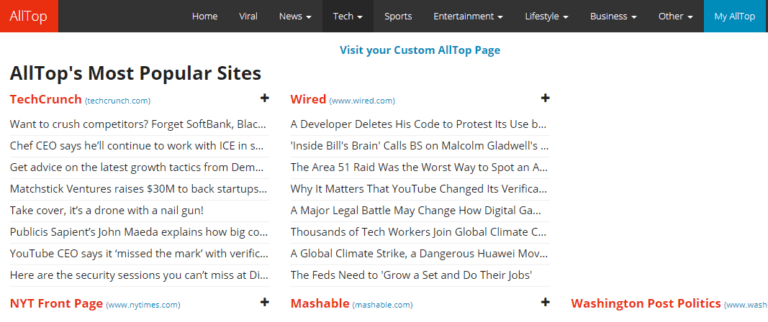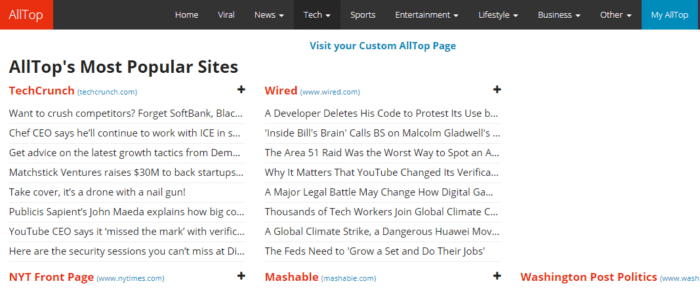 CEOEXPRESS
CEOExpress is another resource you can use to search for news by industry. It provides industry news and top business topics. The page is quite busy, but you're quite likely to find articles/news you are looking for.


FEEDLY
Add your favorite news feeds to Feedly for one-stop review. You can easily digest recent articles from your favorite outlets (blogs). In addition, you can search for topics and add recommended feeds to your Feedly account. Learn more about how to use Feedly here.
CAREER SHERPA
I share a lot on Twitter (@careersherpa) and my Facebook page. But if you aren't active on social media, you may miss what I'm sharing. My weekly Summary Sunday highlights the top articles from the week.
Read and Learn
Become an information sponge. Learn as much as you can about current events and new trends. It makes it so much easier to have great discussions with people while networking.

Hannah Morgan speaks and writes about job search and career strategies. She founded CareerSherpa.net to educate professionals on how to maneuver through today's job search process. Hannah was nominated as a LinkedIn Top Voice in Job Search and Careers and is a regular contributor to US News & World Report. She has been quoted by media outlets, including Forbes, USA Today, Money Magazine, Huffington Post, as well as many other publications. She is also author of The Infographic Resume and co-author of Social Networking for Business Success.