If you are looking for a super simple way to get news to help with your career and job search, then you should know about this news reading platform.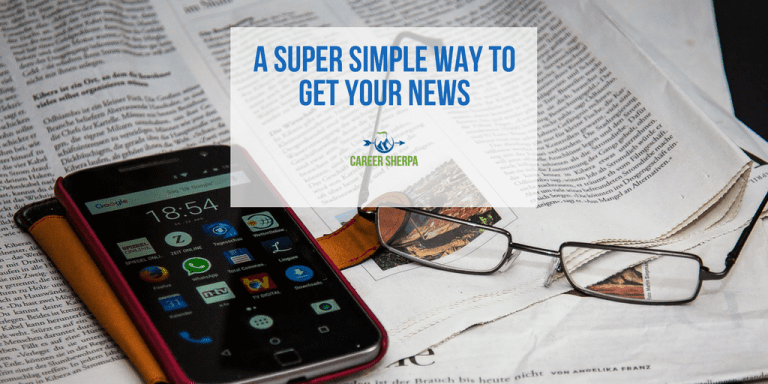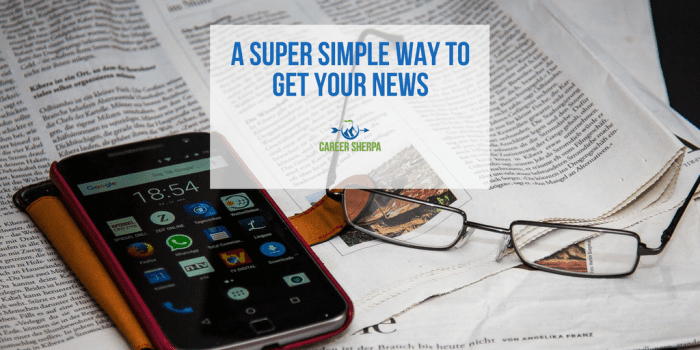 Are you tired of subscribing to newsletters that clog your email? Do you log in to Facebook just to find your favorite articles and then find yourself going down the Facebook rabbit hole?
In order to keep learning about changes and trends in your industry and occupation, it makes sense to read publications and articles. This takes time and requires having a way to easily access the information.
Feedly 
That's where Feedly (a freemium service) comes in. It is news reading platform. That's it! It houses articles that you organize so you can easily stay in-the-know. It's distraction-free (unlike your favorite social media platform). LinkedIn used to let you select news feeds but you can't sort your news feed by source.
First, decide what news you want to follow then
Add it to Feedly
Skim it regularly
Lather, rinse, repeat
News To Follow
Before you get started, let's think about the types of news you want to follow. Remember when you used to read the newspaper…you would open up the sports section or the local news. When you categorize the news sources it makes it easy to find what you're in the mood to read. Here are suggestions:
Industry news (marketing, data science, banking, etc.)
Company news (news from specific companies you are interested in)
Regional news (if you plan to relocate to a new city, keep tabs on what's going on)
Career news (keep up to date on trends in your career)
Job Search tips (you'll want to stay current with trends in hiring)
With the free version of Feedly, you are only allowed 3 feed categories. You can opt to add news sources without a category. But that sort of defeats the purpose. Choose wisely or upgrade to the paid version.
Log In and Start Using Feedly
You can use Feedly from your desktop and also download the app to your Android or Apple device.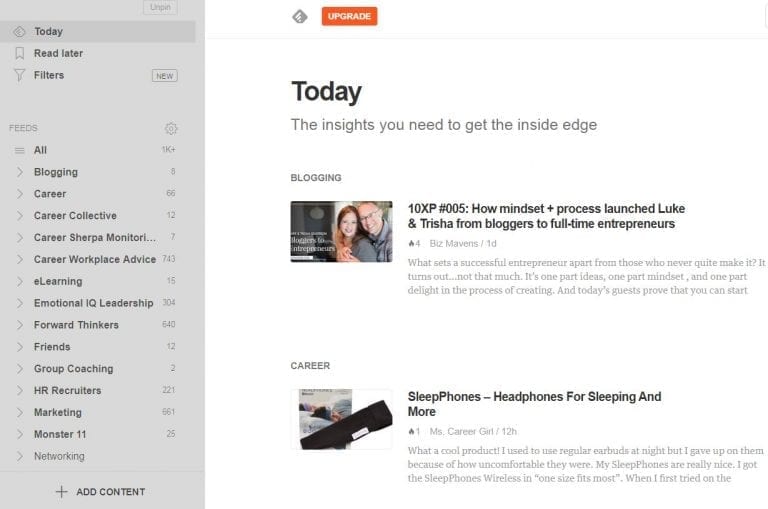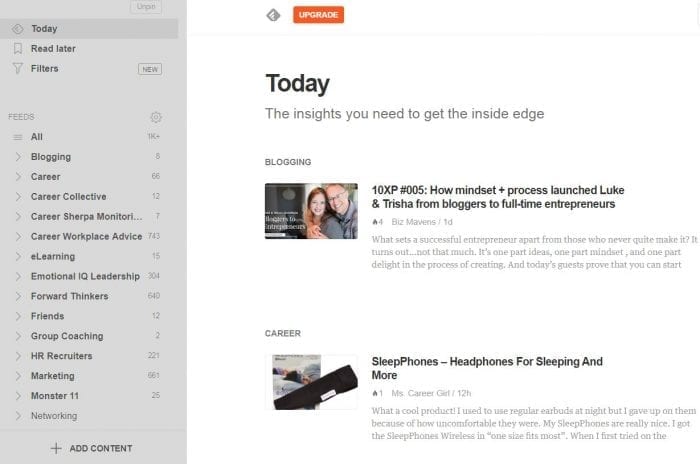 Search Feedly For News Sources
Now you are ready to start finding and adding your news sources.  Type your favorite news source into the search box. You can also copy and paste the web address (URL) of your favorite website/blog into the search box. Also take note of the suggested keywords or # that appear under the search box. These options can help you discover additional sources of relevant news.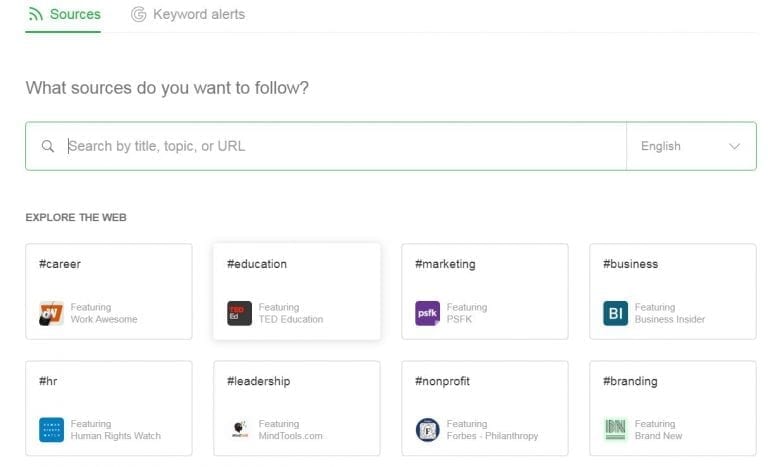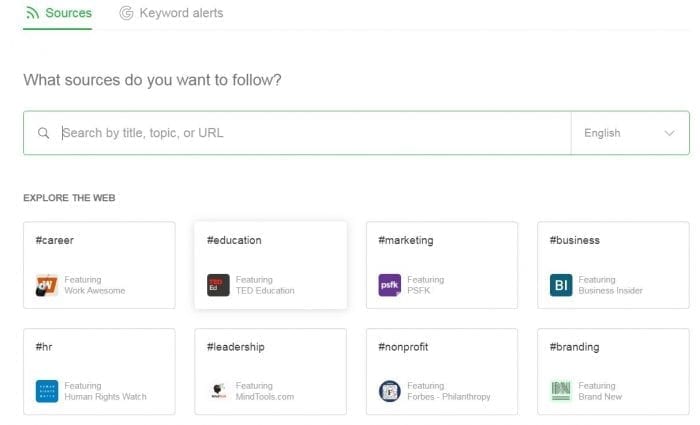 When you add a source by clicking on the "follow" button, you also have the option to add it to a category. Add them to the appropriate feed category (industry, companies, regional, career and job search tips). This will help you find the news you are interested in when you need it.
With the free Feedly account, you can add up to 100 sources total under your 3 feed categories so select the most important news sources first.
Reading Your News
When you are waiting for an appointment or have some free time, just open Feedly and select the option to read the new article for "Today" or read articles you had tagged to "Read later".

When you click on "Today" you'll see a listing of all the feed articles from your sources. The articles will be grouped by the collection you put them in. This feed is automatically updated when the publisher posts new content.  When you see an article you don't have time to read, you can save it to "read later" and it will be easily accessible from the main menu option.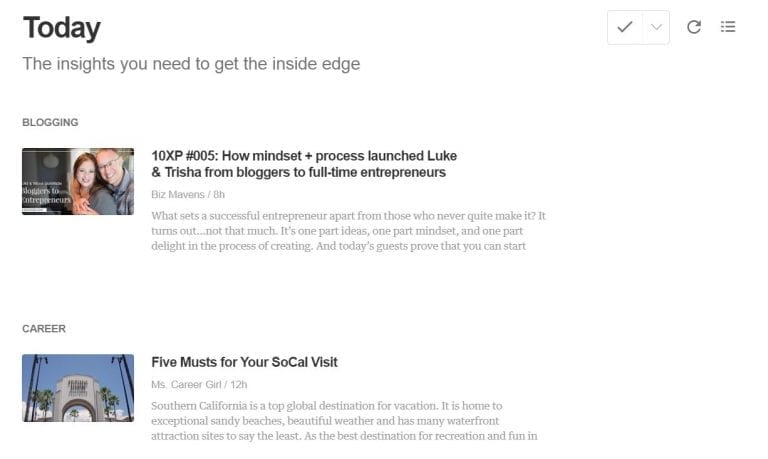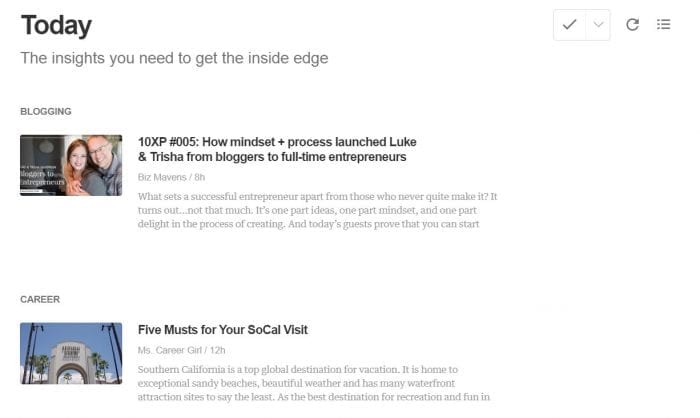 Read An Article (and More)
If you see an article you want to read, you can preview it on Feedly. Or, if you want to read it on the original site, you can click through to that as well.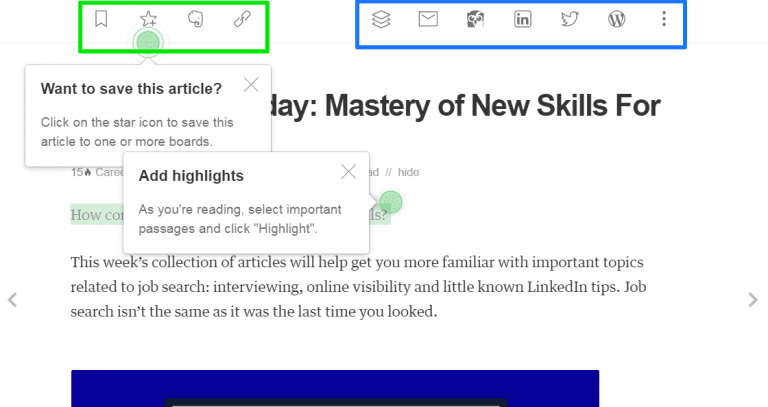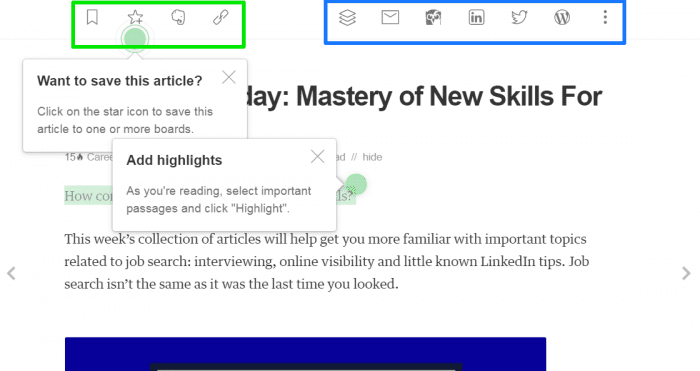 Some of these features are only accessible if you have a paid subscription to Feedly. Features such as highlighting, and all the sharing directly to social media platforms requires a paid subscription. But you can always open the article from its original source and then you can share it.
Boards
If you choose to save an article to a board, you'll need to name the board. With the free version of Feedly, you can have up to 3 boards. This might be a good place to save your favorite articles to easily reference later or share when you have time. You may choose to name your boards based on subcategories of your feeds. Ideas might include.  FinTech, Artificial Intelligence, Big Data, Hiring news, Influencers, etc.
Tutorial From Feedly
If you are looking for more help using Feedly, you can check out their "Getting Started" guide.
Upgrade Options
If you want to do more with Feedly, like share articles directly to your favorite social media platform (in one click) or search your feeds, or highlight text, or share to Evernote, you'll have to pay a little each month. Here's what you'll get.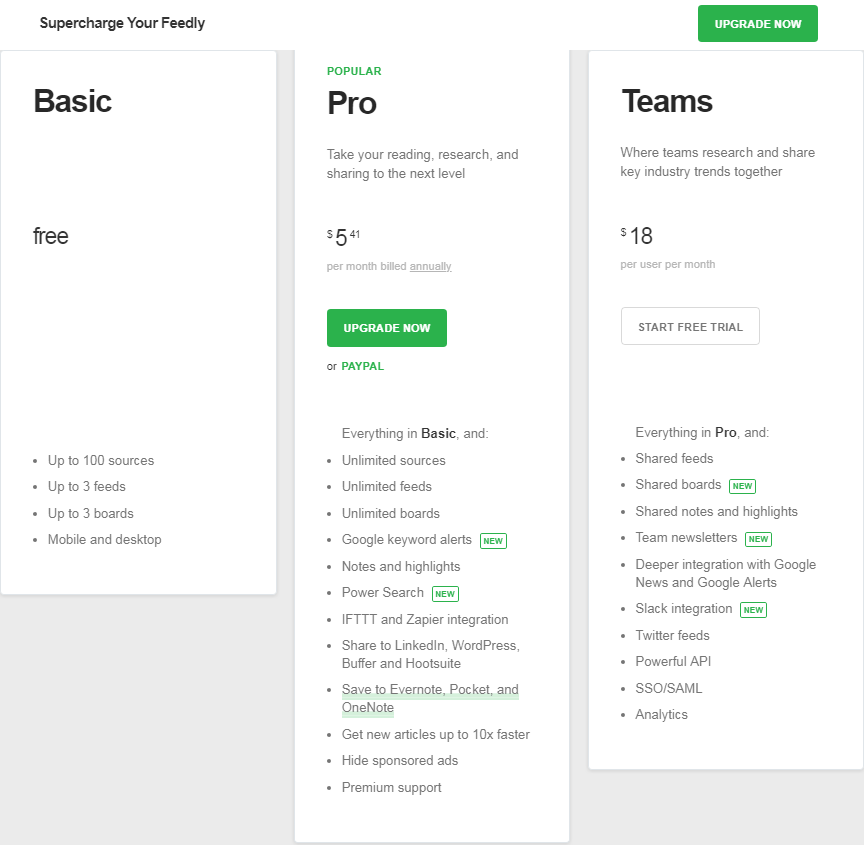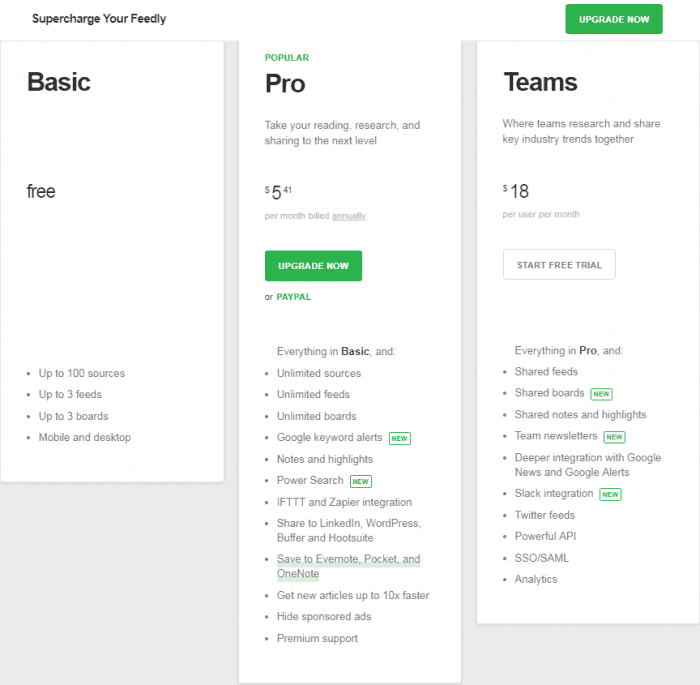 Hannah Morgan speaks and writes about job search and career strategies. She founded CareerSherpa.net to educate professionals on how to maneuver through today's job search process. Hannah was nominated as a LinkedIn Top Voice in Job Search and Careers and is a regular contributor to US News & World Report. She has been quoted by media outlets, including Forbes, USA Today, Money Magazine, Huffington Post, as well as many other publications. She is also author of The Infographic Resume and co-author of Social Networking for Business Success.