LinkedIn enables you to present yourself – through images, videos and samples of work! Don't hide your talent! Showcase it!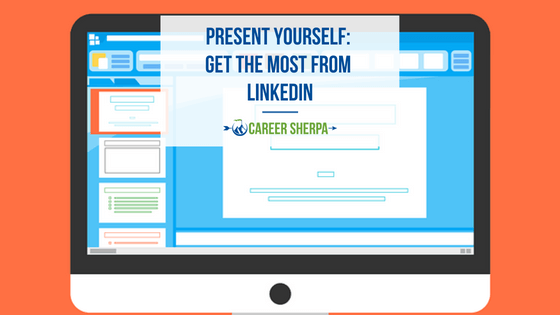 In case you haven't heard… it's important to establish an online presence to improve where and when you show up online. (I write about claiming your digital terrain!)
First, let's look at powerful ways to enhance your LinkedIn profile with visual content (samples of work) and next, how to get more eyes on your visual content.
Why Is An Online Presence Important For Job Seekers?
Recruiters are searching the Internet and social networks to source candidates at an increasing rate!
72% of recruiters use or plan to use LinkedIn to recruit (Jobvite 2020). A more conservative number, 60% of employers, use social networks to research candidates (CareerBuilder). Either way, being active on social networks professionally can help you get discovered.
And when it comes to knowing what to share online, think about visual proof.
If you wanted to prove you could do the job, what would you send the hiring manager along with your resume?
The Trend Is…Visual
Visual marketing is a hot trend so why not update your career portfolio to include visuals? Adding visuals does two things:
1) increases online content about you on the web (making you more 'find-able') and
2) gives you a chance to show off your stuff!
Reading just words is insufficient for humans; content with visuals (i.e., photos) are easier to remember and are remembered more often.

Source: Search Engine Journal
Job Seekers Are Marketers
If you aren't thinking like a marketer, maybe now is the time to incorporate marketing ideas into your job search.
If you are seeking a job in a creative field such as design, marketing, or advertising, using visuals is an obvious way to prove your talent and creativity. But even smaller companies and start-ups tend to look for stand out candidates who can demonstrate multi-faceted skills and entrepreneurial spirit.
With so many tools available today to show what you can do, isn't it worth at least trying to incorporate unconventional techniques and visuals into your job search?
Leverage LinkedIn as Your Online Portfolio
LinkedIn is the go-to source for hiring professionals (recruiters and hiring managers). You want to make sure you've got an awesome profile so check out this post for help with that.
Now, let's take your LinkedIn profile to the next level. Consider it an online portfolio. Your LinkedIn profile shows your writing skills plus it can show samples of your work or projects you worked on.
What Samples or Documents Should You Embed?
There's really no need to upload your traditional text resume on LinkedIn. All the information a recruiter would need is already in your profile.
But what documents can you embed in your LinkedIn profile? Think about including samples of your work.
A flow chart or process diagram
Written summary report or technical instructions
Design a form, logo or website
Any of these would provide evidence that you know how to do your job and offer proof of your abilities. You could also take a screenshot, a video, or a link to your portfolio or personal website.
Before you upload anything to your LinkedIn profile, be sure you think about the confidentiality of the information you are about to share. You may be able to remove identifying information or data. Or you could re-create a generic version of the document.
Where To Put Your Samples of Work
You can embed your document within the work experience section of your LinkedIn profile.
Go to your profile and view/edit
Scroll down to the experience section and look for the job you want to embed media into.
Click on the blue pen to edit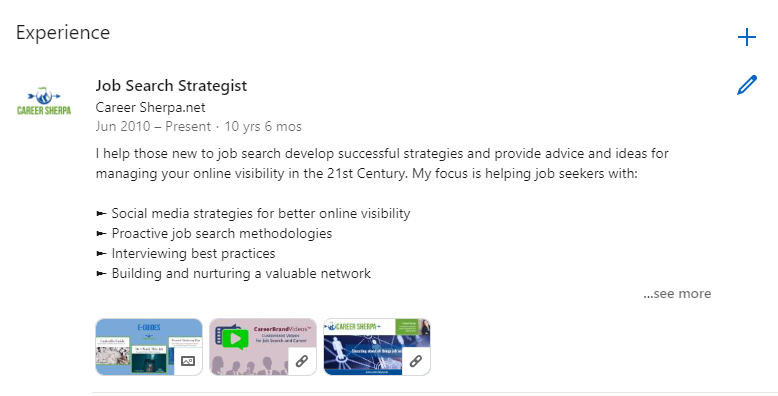 Next, scroll down to the bottom and look for the "Upload" button to add your file or click on the "Link" button to paste a link to a website or other online news related to you or your career.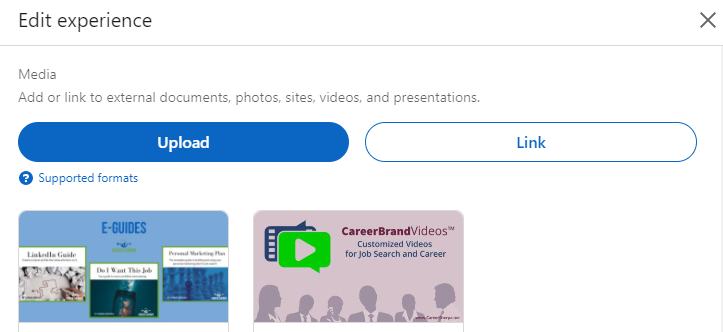 You can find more help adding media to your LinkedIn profile in this post.
Slip Your Documents into SlideShare
Another way to show off your work (and make it shareable and embeddable) is to slip it into SlideShare.
SlideShare was acquired by Scribd in late 2020 so there may be changes coming in the future.
SlideShare is free and lets you upload and share files (PowerPoint, Excel, Word or pdfs) via the web. It is also a social network, which allows you to follow other users, comment on uploaded content and share across other social networks. (LinkedIn used to own it which may have given SlideShare some advantages.)
No matter who owns SlideShare, the main benefit is that it makes your files public, shareable and searchable on the Internet.
The other benefit of sharing presentations, testimonials or research is that you begin to build credibility.
What To Kind Of Presentation Can You Create?
Present your story and your successes!
Think about the emails you've received from customers, colleagues or managers that offer praise or recognition. Currently, you are the only one who has seen these words of praise. It is up to you to make the positive feedback public. Remember, this is your reputation.
You could compile the testimonials in a PowerPoint presentation or if you prefer, Prezi or Keynote. If you don't have permission to use the testimonial, you can leave off the last name or identifying information. Add visual elements to your testimonials like logos or pictures.
Once you're satisfied with the results, share your testimonial presentation.
Be sure to title your document with your name, job title and "testimonials". Use keywords or terms someone searching for your qualifications would use. (This helps you show up in search results.)
Testimonials are just one idea. Why not create an infographic resume, flow chart, report or any other sample of work you feel is worthy of public recognition?
Check out these visual resumes created in Powerpoint.
You Aren't Done Yet
Don't stop after you've uploaded your presentation.
Last, but not least, create a post on LinkedIn and include your presentation either as a pdf or images (jpg or png).
Follow these tips to get more profile views on LinkedIn!
Use LinkedIn and visual images to get the word out about your qualifications!
This post adapted from original post on US News & World Report On Careers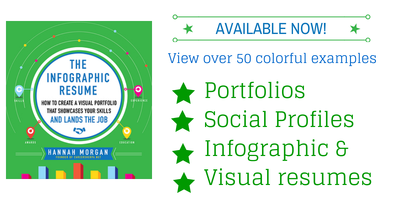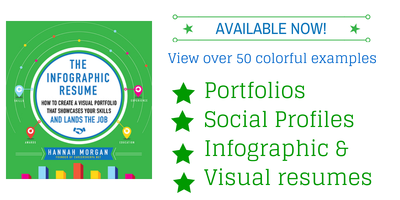 Hannah Morgan speaks and writes about job search and career strategies. She founded CareerSherpa.net to educate professionals on how to maneuver through today's job search process. Hannah was nominated as a LinkedIn Top Voice in Job Search and Careers and is a regular contributor to US News & World Report. She has been quoted by media outlets, including Forbes, USA Today, Money Magazine, Huffington Post, as well as many other publications. She is also author of The Infographic Resume and co-author of Social Networking for Business Success.