Do you dread interviewing? Is it as painful as going to the dentist? Really, it shouldn't hurt!
The interview is just an exchange of information!
Yes, there is a lot riding on how well you do, but when you think of it that way, you may be creating more stress for yourself. Take the stress out of the unknown by getting as much information up front as possible!
No Surprises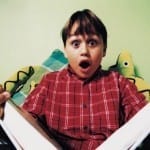 I don't like surprises and my hunch is, many of you don't either. Call me a control freak, but I need to know the who,what, where, when and why's before I do something. It makes me feel "safer." These are the questions I hope you chose to get answers to BEFORE the interview so that you can feel more confident when you get in there! Feeling confident is at least one half of the battle!
Who
Who will you be meeting with? ASK THIS QUESTION of the person coordinating the interview! Learn everything you can about all the people you will be meeting with by researching them and their background. LinkedIn is the best place to start!
What
What will the format of the interview be? One-on-one, panel, group?
Where
Never assume you know the location. Ask if there are any special parking restrictions you should know about or if there is a specific entrance you should use. If at all possible, do a drive-by so you know EXACTLY where you are going.
When
Of course you know what time your interview is scheduled. But don't forget to ask how long it will last! Again, the "never assume" rule applies here!
Why
This is most likely not a question you will ask as the interview is being arranged, however, you could. It IS a question you should ask during the interview! Why is this position available? Their answer will help you understand what is going on in the company or department- growth/expansion, turn-over, restructuring, new management…feel free to ask intelligent follow-up questions too.
Be Prepared…
The motto of the boy scouts is to be prepared! These are some must-take steps to prepare for your interview.
Get a copy of the most current and/or in-depth job description (Hint:  the internal job posting may have more detail)
Prepare a STAR story for each of the job requirements. (What is a STAR story, read more here)
Prepare and practice out loud answers to these questions.
Craft your opening statement "Tell me about yourself" and "Why should we hire you"
Research the company using their website, LinkedIn and on sites such as  Glassdoor and Yahoo Finance. Also ask all your friends, family and past co-workers what they know about the company (before you have the interview!)

Hannah Morgan speaks and writes about job search and career strategies. She founded CareerSherpa.net to educate professionals on how to maneuver through today's job search process. Hannah was nominated as a LinkedIn Top Voice in Job Search and Careers and is a regular contributor to US News & World Report. She has been quoted by media outlets, including Forbes, USA Today, Money Magazine, Huffington Post, as well as many other publications. She is also author of The Infographic Resume and co-author of Social Networking for Business Success.