Recalling your past accomplishments is an important step during the job search process and in managing your career.
If you are just starting your job search, recalling past accomplishments is a great way to identify your strengths, transferrable skills and pinpoint what you enjoy doing! (Plus you will use them in developing your resume and during job interviews.)
Keeping track of past accomplishments is also important if you are serious about managing your career! You will be the one responsible for preparing your annual review and making sure your supervisor, manager, VP, whomever, is aware of your past accomplishments.
In either case, pay attention to this warning: Humility can be dangerous to your career.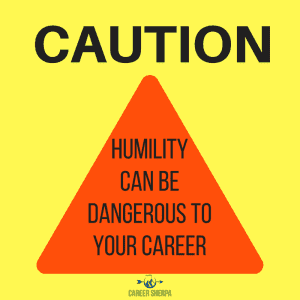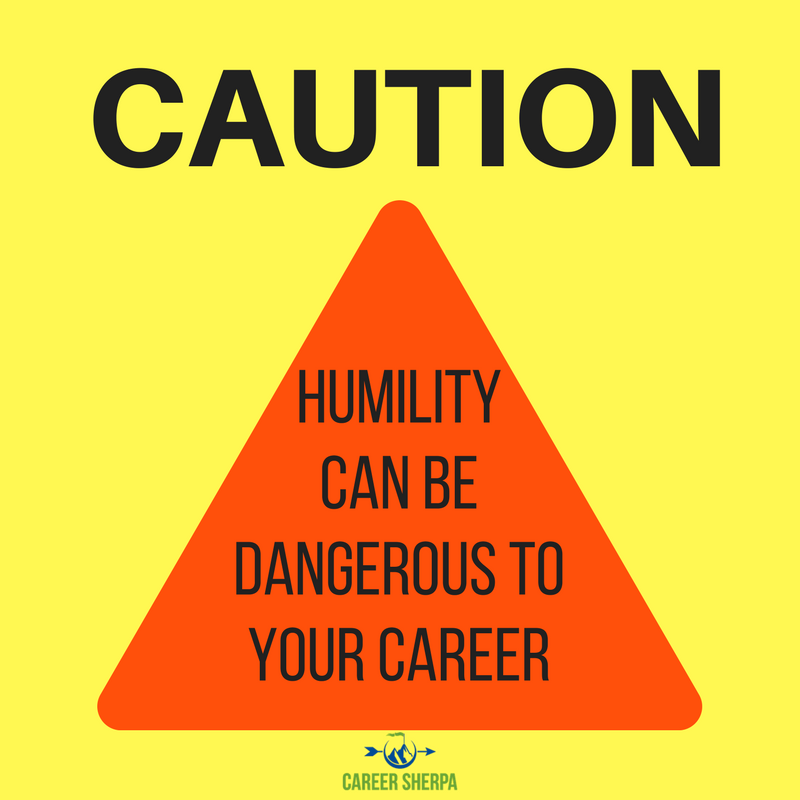 This should be the new warning label that accompanies every application and all new hire paperwork.
How To Use Accomplishments To Identify Your Skills
Use the form below to brainstorm answers to the questions. Just jot down a few words so you can remember the accomplishment later.
Next, write a STAR story for each accomplishment.
STAR stands for:
Situation – (What was the situation?)
Task – (What were you being asked to do? What was the challenge to the situation?)
Actions – (Step by step, list all the things YOU did.)
Results – (What happened or didn't happen as a result of what you did?)
Now, look at your stories and identify reoccurring themes. The things that keep popping up are the skills/things you enjoy using, right? You want to emphasize these skills on your resume, in your LinkedIn profile, during conversations with people you meet and during job interviews.
accomplishments using STAR

There are other ways to assess your skills.
Check out Choosing Your Career Can Be Overwhelming
Sharing Your Accomplishments Isn't Bragging
So how do you talk about your accomplishments without bragging?
That's what so great about your STAR stories, they aren't bragging. Your stories just state the facts and the outcome of your actions. "This is what I did and this is what happened!"
If you get into the habit of recording your accomplishments regularly, it will become easier.
Show Your Value
And to make you feel better, you don't have to be a superstar to get attention. Learn what the real secret to success is by reading this:
I'm No Superstar. I'm Just Average.
Answer Every Interview Question With A STAR story
To concisely convey your talents and abilities, learn how to use a STAR story to answer interview questions by reading Do You Shine During Your Interview.

Hannah Morgan is one of this year's LinkedIn Top Voice in Job Search and Careers and a nationally recognized author and speaker on job search strategies.  She founded CareerSherpa.net to combine her career expertise with her love of writing, speaking and social media. Her mission is to educate professionals on how to maneuver through today's job search process.  Hannah is a regular contributor to US News & World Report. She has been quoted by media outlets, including Forbes, USA Today, Money Magazine, Huffington Post, MarketWatch, LifeHacker, The Muse, Business Insider, SmartBrief, Payscale as well as many other publications. She is also author of The Infographic Resume and co-author of Social Networking for Business Success.