Do you have to be a superstar to get hired today? I don't think so. Most of us are just average. But it will take a different mindset and require more work than submitting a resume online.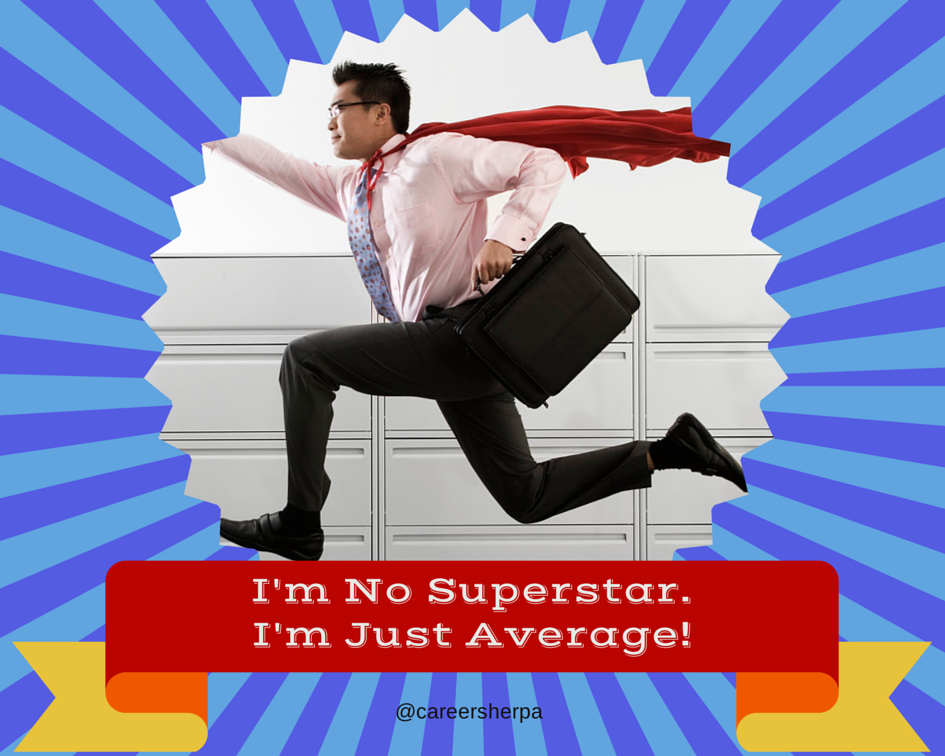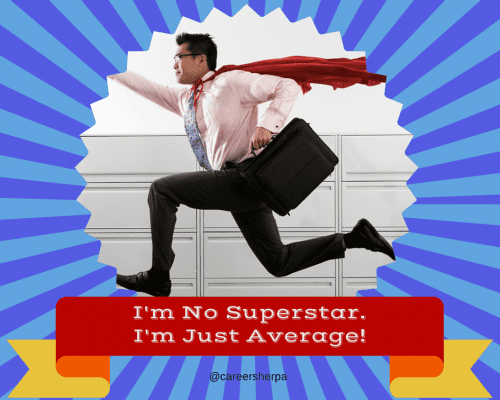 I'm Nothing Special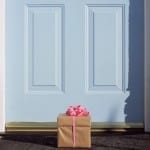 I've heard way too many job seekers proclaim they haven't done anything outstanding, special or demonstrated herculean success. I get it, I haven't either.  I haven't received any company awards or employee of the year recognitions.
I'm just average and that's ok. Most of us are just average. We do our jobs and usually don't get a lot of praise. Welcome to the new normal. Instead of relying on external praise or recognition, you are going to have to start doing a better job of patting yourself on the back and taking credit where credit is due. And by the way, the majority of workers are average.
My Education Is Nothing Special Either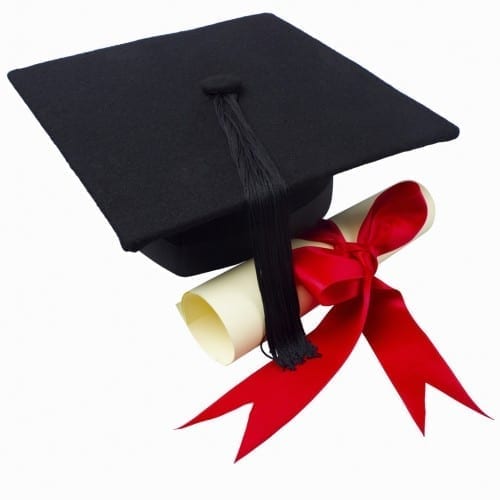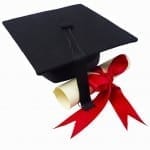 I graduated in the late 80s with a Humanities degree. My concentration was Ancient Greece and Rome. (Yep, I use this daily. Not.) There's nothing in my formal educational background that specifically qualifies me to do ANYTHING. I don't have a Master's degree or advanced certification.
Technically, I'm underqualified. In fact, when I've applied to jobs online, just for fun, I've been bounced out of the application process for NOT having an advanced degree. (Sound familiar?) This is why I am a hater of the online job application process. In fact, I've never landed a single job this way.
On Paper, I'm Nothing Special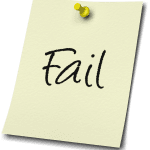 In fact, summarizing my experience on my resume looks very lack-luster, run-of-the-mill, almost boring. I'm just average.
It takes a true skill to spin work experience into something meaningful. Most of us do not possess this skill and I think that's part of the problem. If you can't showcase what you've done in transferable terms that excite your reader, you pretty much fail. I am not a professional resume writer. I do have many friends who are and I'm in awe of their writing and creative marketing skills!
What I DO Have
I have connections I've built over the years and do my best to stay in touch with them. I'm not always as good at this as I should be, but I know it is my lifeline and career insurance, so I value every connection I make. I also realize that giving back is more important than almost anything. I seldom ask my network for help. I regularly share information, insights, and make connections.
I have an intense passion, some may say obsession, within the careers and job search space. This passion leads me to read, think, write and speak on issues impacting this sector.
What is your passion? What do you do with it?
The Shift
In order to find your next role, it is going to take more than applying to jobs online. This is the WORST process ever and it is broken. Please, avoid it whenever possible. If you must apply online, then use the two-step method I outline here.
You need to shift how you perceive the hiring process. Companies value hiring from these sources.
Referrals
Internal Transfers
Direct Sourcing
See, no job boards are listed here!
Jobvite's most recent Social Recruiting Survey (I'll be writing about that soon), CareerBuilder's Survey and CareerXroads sources of hire survey all agree!
Your job search MUST begin by targeting companies you would like to work for. This is how you get referred. This is how you get your foot in the door and this is how you stand out in front of those companies. It is targeted marketing. This is your new mission.
Ask yourself "how will I stand out in front of companies for whom I want to work and how will I prove I have what it takes to positively impact the organization?"
If you want to learn more about direct sourcing and how you can stand out, please read this post I wrote over on Job-Hunt.org.
It Takes Effort To Stand Out
Blindly submitting a resume won't cut it. You need to build relationships and YES, that takes effort. Identifying companies you would like to work for requires research. You have to figure out what parts of your experience you need to highlight and this requires analytical thinking. It's up to you to connect the dots so employers understand how you fit the role and this requires marketing skills.
In short, standing out takes effort. This post explains how someone changing jobs and industry landed a job at LinkedIn by putting forth effort.
"But I Have Been Hired Before When I Applied Online!"
Sure, it can happen. Roughly 10-12% of all jobs filled do come from job postings. But, look at where we are moving. 90+% of recruiters are using LinkedIn (according to Jobvite)…are you there? Is your LinkedIn profile the best version of you possible? Are you using the appropriate keywords to describe your skills?
Employers know that hiring talent in certain areas has become more challenging and project it will get even more competitive. Employers are looking for better ways of bringing in new talent. By the way, employers have proof that social networks improve the quality, quantity and time-to-hire. This is what I want you to pay attention to.
Use Social Networks
Use social networks to meet people you've never met before. Use them to share ideas. Sure, you can use social networks to promote yourself and the best way to do that…help others! Provide value. Give something for nothing! Be a giver not a taker. If you get this concept and are willing to pay it forward, then I think you'll benefit from social networking. If this doesn't make sense to you or you don't want to figure this shift out, then good luck continuing to search for a job like you did 5, 10, 20 years ago. (Sense the sarcasm?)
People Hire People- Not Paper
Look again at where companies credit they receive their best hires: referrals, internal transfers and direct sourcing. All of these are based on your relationships with people. I'm no superstar, but I do know how to build relationships with people, in-person and online! You can too!

Hannah Morgan speaks and writes about job search and career strategies. She founded CareerSherpa.net to educate professionals on how to maneuver through today's job search process. Hannah was nominated as a LinkedIn Top Voice in Job Search and Careers and is a regular contributor to US News & World Report. She has been quoted by media outlets, including Forbes, USA Today, Money Magazine, Huffington Post, as well as many other publications. She is also author of The Infographic Resume and co-author of Social Networking for Business Success.