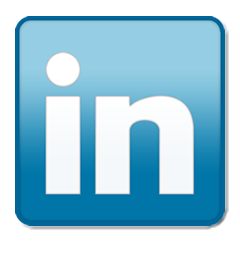 How would you finish this sentence- I use LinkedIn to…There are as many different responses to this as there are people on LinkedIn. People use LinkedIn for many different reasons. LinkedIn is not just for job search. It is a powerful career management tool and a lead generation tool as well.
Generate Leads
Businesses use it a tad differently than job seekers do. For businesses and business owners, LinkedIn is an outlet for sharing their expertise and promoting their company. If mined purposely and intelligently, it makes finding potential customers and partners easier, assuming they know what their customers and partners look like!
Get Problems Solved Quickly
It can be a resource for answering any business question or sourcing new business solutions. Using the Answers feature or group discussions can be a very quick way to gain knowledge and answers.
Keep Up With Industry News
How are you keeping up with what is going on in your industry? What publications or news sources do you regularly read? If you've set up your LinkedIn News settings right, you can save time scouring news sites and get what LinkedIn has deemed, some of the most authoritative information.
Connect with people
People define their LinkedIn connections differently. Some people, LIONs (LinkedIn Open Networkers) connect with any and all. Other LinkedIn users only connect with people they've met or know well. And then there are those that fall in between or have no specific logic at all for whom they chose to connect with. Here are some ideas on how to find great people to connect with!
Keep In Touch
We move around from job to job more often today. LinkedIn makes it much easier to find past colleagues and stay in touch!
Endorse Others
Flattery will get you everywhere (at least in my mind)! The newest feature on LinkedIn is the skills and expertise endorsement. The verdict is still out by many LinkedIn gurus on this features sticking power and usefulness, but you should know about it! The LinkedIn blog has an overview of the way endorsements work.
Or you can recommend others for their performance using recommendations. In fact, you can find at least 12 ways to build a better LinkedIn presence.
Not
Then there are people who created a shell of a profile and haven't been back to re-visit their LinkedIn account. They didn't see the value or importance. They didn't know how they could use it. And more than likely, they didn't connect with any people or join groups. (It is called a social network for a reason, hint, hint!)
Re-consider how you will use LinkedIn
As a multifaceted tool, I encourage you to re-think how you use it or revise how you are using it. Think about its long term value to you and your career. Consider how you can use it to build an online reputation and remember, networking is a long-term strategy. Not a sprint! Keep building your network and for the best results, make it mutually beneficial.
I would love to know how you use LinkedIn! Please, include your comments!

Hannah Morgan speaks and writes about job search and career strategies. She founded CareerSherpa.net to educate professionals on how to maneuver through today's job search process. Hannah was nominated as a LinkedIn Top Voice in Job Search and Careers and is a regular contributor to US News & World Report. She has been quoted by media outlets, including Forbes, USA Today, Money Magazine, Huffington Post, as well as many other publications. She is also author of The Infographic Resume and co-author of Social Networking for Business Success.