Last Updated on

I just read Kyle Lacy's post listing 20 case studies on the many ways professionals are using LinkedIn- to land jobs, to increase leads and sales, to raise money, share ideas and oh so many other improvements!  My point here is that this tool is so much more than just about finding your next job.  It is about building relationships now and in the future.  There is a new way of getting work done and the answers are not always resident within your company or Google-able.  You sometimes need information from other Subject Matter Experts.
We are living in a social world, but it isn't the same social world.  It is a world that uses technology.  It is a global social world.
If you are serious about managing your career, you'll understand that being the best at what you do means finding the best answers to problems and being innovative.
Use Groups to engage in discussions surrounding your professional interests.  Ask and answer Questions.  Creatively use the intelligence of LinkedIn to expand your network!
Here is a post 33 Ways to use LinkedIn for Business from GigaOm.  Remember, you are a person, not a stale profile. Let your "best" shine through when using this tool.
LinkedIn Resources:
LinkedIn Learning Center is the official "How to" guide.
LinkedIn's official YouTube Channel featuring really helpful screenshots and demos!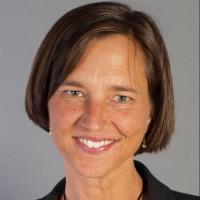 Hannah Morgan is a nationally recognized author and speaker on job search strategies.  She has held positions in Human Resources, Outplacement Services, Workforce Development and Career Services, equipping her with a 360-degree perspective on job search topics.
Hannah founded CareerSherpa.net to combine her career expertise with her love of writing, speaking and social media. Her mission is to educate professionals on how to maneuver through today's job search process.  Hannah is a regular contributor to US News & World Report and her work has been featured in USA Today, Money Magazine, Huffington Post, Aol Jobs, LifeHacker, The Muse, Business Insider as well as many other publications.