You don't want to be invisible online! If you don't appear on page one of Google, you should. And, with a little work, you can create stuff that can get you found. That is, if you care what your future employer sees when they search for you online.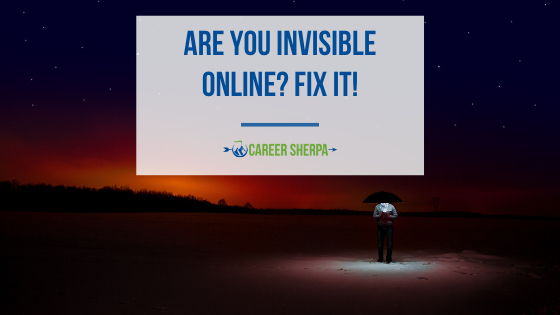 How do you begin owning digital terrain? It starts by creating the right digital dirt! What am I talking about? Online visibility.
Create The Right Digital Dirt
You want someone who searches for your name to find the "right" information about you.
In Job Seeker, Get On Page One I explain why this is important AND what steps you can take to help you get on page one of Google.
But there's also something else you can do to stand out and get noticed. Create visual content and share/post that online. For example, an infographic resume or visual resume.
Visual and Infographic Resume Supplements
I am not suggesting that that visual resume replace your traditional text resume, but with the growing consumption of information over mobile devices, more and more people are responding positively to well-crafted images over text.
You don't want to be invisible online. Give google something to find!
See examples of infographic resumes here.
You can also see some creative alternatives to a resume here.
It is a slideshow a bit like Prezi. And in case you are familiar with Prezi, you can see an example done by a job seeker here.
Don't forget video!
Learn how to get your own video with CareerBrandVideosTM
And even a slideshow
PS: I authored a book all about infographic and visual resumes, The Infographic Resume.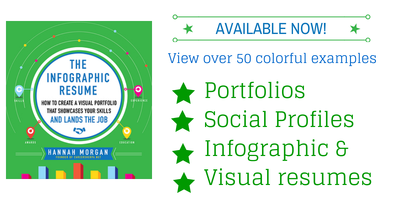 Hannah Morgan speaks and writes about job search and career strategies. She founded CareerSherpa.net to educate professionals on how to maneuver through today's job search process. Hannah was nominated as a LinkedIn Top Voice in Job Search and Careers and is a regular contributor to US News & World Report. She has been quoted by media outlets, including Forbes, USA Today, Money Magazine, Huffington Post, as well as many other publications. She is also author of The Infographic Resume and co-author of Social Networking for Business Success.