Career management is never easy. But don't panic during these uncertain times. Instead, acquire the information you need to help take control of your career during a crisis.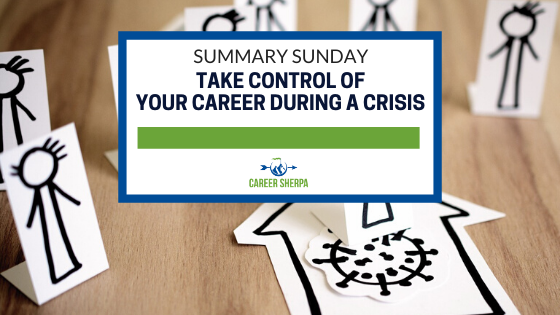 There's never been a time like this.
Whether you are in lock down or quarantined or furloughed or laid off, we can all agree there's a lot of anxiety.
And we don't know how long this will last or what is coming next.
No one is able to predict what the path forward will look like but what we do know, is that there are some ways you can take control of what you do during this crisis.
I've rounded up some of the best articles and resources from this week to help you stay up-to-date on the information being shared on how to take control of your career during a crisis:
Managing your activity on LinkedIn
Tips for staying employed and visible
Productivity apps
Financial resources for freelancers
Industries Hiring
Coronavirus job search resources
and more!
Stay calm and take steps today to help you cope with whatever comes next.
LINKEDIN
How to Leverage LinkedIn Status Updates for Your Job Search
by Ed Han | Job-Hunt.org
Updating your status or posting on LinkedIn is one of the best ways to keep visible and in front of your network. See exactly how to add a status update/post!
And if you are looking for more ideas on what to post, check out this list of 25 ideas.
CAREER
5 Strategies To Remain Relevant (And Employed) During Uncertain Times
by Dr. Dawn Graham on LinkedIn
These are smart ideas for any time, but specifically helpful during the uncertainty we face today. See what you can do to take control of your career during a crisis (or any time). Increase your visibility and perceived value in the workplace right now.
15 Best Work Productivity Apps For Your Mobile Device
by Ken Fortney | Career Toolbelt
While working from home, you may find it necessary to find better or new ways to manage your time and efforts. Plus, it's a great opportunity to develop new technical skills. Check out these apps.
JOB SEARCH
How Long Does It Take to Find a Job? (After Layoffs and More)
by Biron Clark | Career Sidekick
Gain a better understanding of how long it will take you to find a new job. There are many factors to consider, but this gives you some averages plus what you can do to beat the odds.
COVID-19 & JOB SEARCH
These Are the Industries That Are Hiring for Professional Roles Now
by Stephanie Vozza | FastCompany
According to recruiting experts, these are the types of jobs and industries that are still seeking qualified applicants during a pandemic. (Construction & Utilities; Information Technology; Finance; Warehousing, Manufacturing and Sales; and Healthcare).
How to Prepare for a Layoff Now
by Nancy Collamer | Next Avenue
If you haven't been laid off yet, immediately take action on these 9 tips. Updating your resume is just one, very small step. See what else you should do to prepare today.
Guide To Financial Assistance For Freelancers
by Halley Bondy | Career Toolbelt
This flowchart makes it easy to understand the steps you should take as a freelancer looking for financial assistance. It has links to websites to help you learn more.
Job Seeker LinkedIn Premium Upgrade
LinkedIn Help on Twitter
Job Search During Coronavirus
by Hannah Morgan | Career Sherpa.net
I'm regularly updating resources and video conversations related to job search during the Coronavirus. Find current sources of information here.
MENTION
Someone Plagiarized My Resume – Ask #HR Bartender
by Sharlyn Lauby | HR Bartender
What if you discover a colleague who has copied your resume? What would you do? You'll find expert advice from four different perspectives on how to handle this situation.
How to Create a Job Search Plan During Troubled Times
by Hannah Morgan | YouTern
7 tips to help you manage your career and job search during a crisis.
job search LIVE
Join me tomorrow, April 13th at Noon EST
Here's the link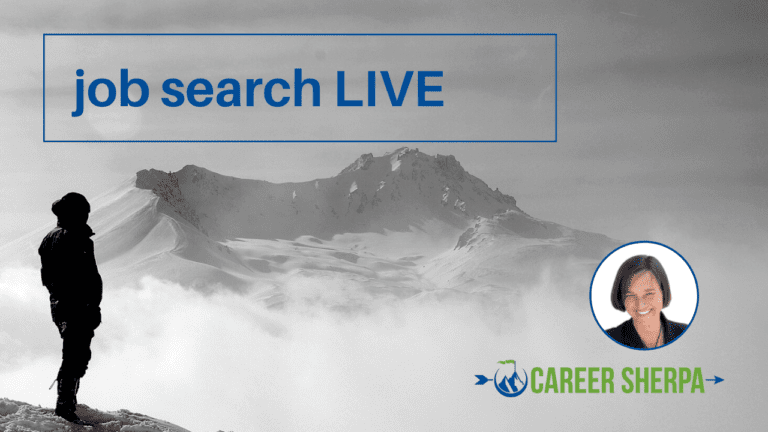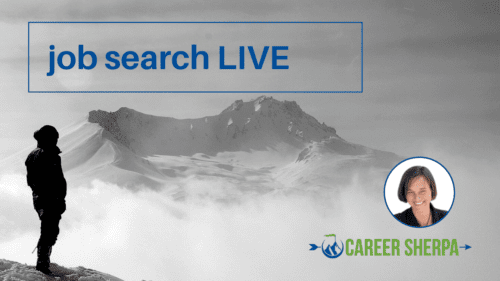 Hannah Morgan speaks and writes about job search and career strategies. She founded CareerSherpa.net to educate professionals on how to maneuver through today's job search process. Hannah was nominated as a LinkedIn Top Voice in Job Search and Careers and is a regular contributor to US News & World Report. She has been quoted by media outlets, including Forbes, USA Today, Money Magazine, Huffington Post, as well as many other publications. She is also author of The Infographic Resume and co-author of Social Networking for Business Success.