The process of getting a new job hasn't changed that much over the years. What has changed is the tools and technology we use to communicate.
That's why, each week in Summary Sunday, you'll find information to help you launch or adjust your job search and use current tools and strategies to help you secure a new job faster.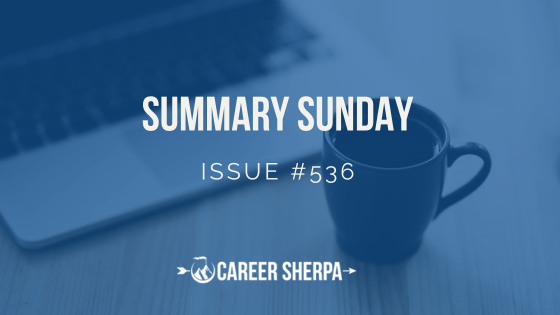 In this week's Summary, you'll find:
Answers to common job search questions
Explain gaps in your resume
Find unadvertised jobs
What really happens when you apply online
10 side hustles
Career Centers and ChatGPT
ChatGPT detectors are faulty
LinkedIn's Career Explorer
The Goldilocks Job Market
To get solid information on job search topics and more, follow the smart folks mentioned in this Summary Sunday.
JOB SEARCH
Top 5 Job Search Questions & Advice | Ask The Headhunter
Nick Corcodilos is a long-time recruiter advocating for job seekers. In this post he addresses 5 common job search questions: Should I get a job, or start a business, How can I get the job boards to produce interviews for me, and How can I get an offer at least as good as my last salary? See his straightforward answers.
How To Explain Gaps In Your Resume (Tips For Job Seekers) | Jan Tegze
Jan is another recruiter sharing advice for job seekers. He explains what gaps are and what they mean (to someone who is hiring). This sentence jumped out as a powerful reminder: "Remember, employment gaps are common, especially in today's evolving job market. The key is to address them proactively, with honesty and confidence!"
How To Find Unadvertised Jobs | Shelley Piedmont
Shelley talks about who you need to reach out to during your job search to help you uncover jobs you may not know about. Leave no stone unturned!
What ACTUALLY happens when you apply for a job | David Fano
For too long, job seekers have believed the myth that the applicant tracking system (ATS) rejects applicants. That is not and never has been true. A human is involved. Read this quick post about the process used by humans to review applications and resumes. Don't blame the ATS.
SIDE HUSTLES
10 Low- or No-Cost Side Hustles You Can Start Today | Jenny Foss
If you are looking for ways to make some extra money, starting a side hustle is one answer. It can be a great way to supplement your income, especially if you are in between jobs and need more cash. Check out the range of options here. Often the benefits of a side gig go beyond the money!
ARTIFICIAL INTELLIGENCE
Why Career Centers Need to Lead on ChatGPT | The Job Insiders
Jeremy Schifeling is the voice behind Job Insiders. He understands job search, AI and the challenges of career centers. Here's his explanation of why career centers (and career coaches) need to take the lead in educating people on AI and ChatGPT.
AI Detection Tools Falsely Accuse International Students of Cheating | The Markup
There are new tools that "identify" the potential use of AI in writing (papers, letters, articles, etc.) The problem is, that they work by analyzing word use. In one study conducted by Stanford, bias against non-native English speakers/writers was identified. "The design of many GPT detectors inherently discriminates against non-native authors, particularly those exhibiting restricted linguistic diversity and word choice."
LINKEDIN
LinkedIn's Hidden Career Pivot Tool Exposed | Kevin D. Turner
Walk through how to use LinkedIn's Career Explorer. Kevin explains how to gain information that can help you transition to a new job.
Another great tool to help identify skills to include in your profile (and resume) is LinkedIn's Future of Skills.
JOB MARKET
6 things to know about the job market right now: It's 'near-perfect,' economist says | CNBC
Despite the layoffs in certain sectors, economists declare we are in a "Goldilocks" job market – just right. Note that job seekers may not have it as good as they did a couple of years ago, however, there are jobs to be had.
JOB SEARCH VISUAL
I grew my followers and connections on LinkedIn WITHOUT InMail. Here are three things I did and you can too.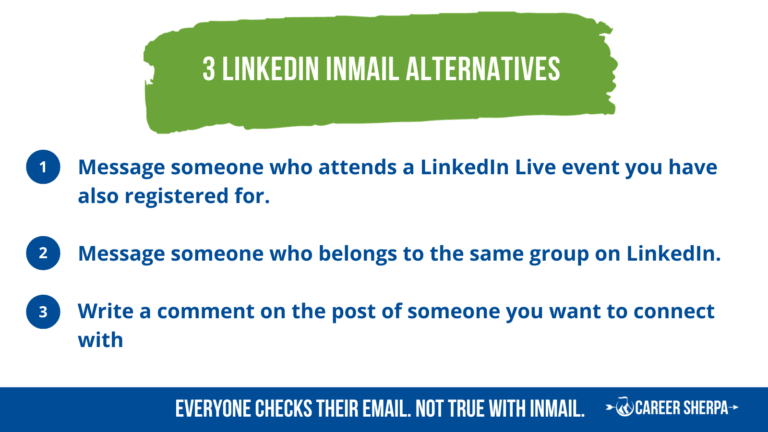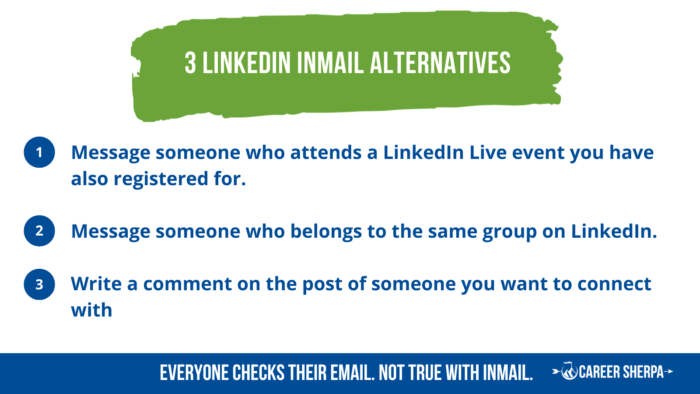 DID YOU MISS THESE
Answering "What Percentage Are You Willing To Travel?"
How To Answer "Tell Me About Yourself" (With Examples)

Hannah Morgan speaks and writes about job search and career strategies. She founded CareerSherpa.net to educate professionals on how to maneuver through today's job search process. Hannah was nominated as a LinkedIn Top Voice in Job Search and Careers and is a regular contributor to US News & World Report. She has been quoted by media outlets, including Forbes, USA Today, Money Magazine, Huffington Post, as well as many other publications. She is also author of The Infographic Resume and co-author of Social Networking for Business Success.