Searching for a job exposes you to new situations that are unfamiliar. Learn how to respond and address scenarios and to expect the unexpected as we head into an ever-changing world of work.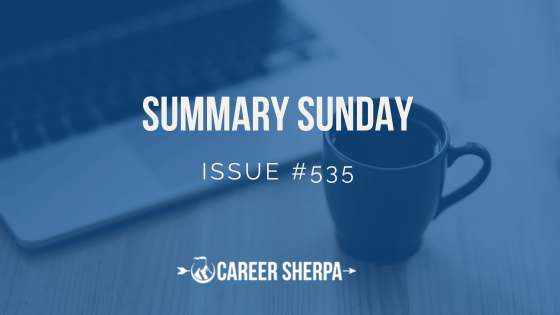 Here are the topics addressed in this week's Summary Sunday:
A project as part of the interview process
Sharing questions before the interview
Lower salary presented during screening
Reassigning instead of laying off
Employee wellbeing matters
Defining yourself
Thank you to the talented, smart colleagues who post and contribute thoughtful content! I hope you follow these folks and learn from them too.
JOB SEARCH
Should I Do A Presentation Or Project As Part Of The Interview Process? | Shelley Piedmont
This short video answers the different things you should think about before you accept an assignment as part of the interview process. You'll also hear how to address concerns about this request with the company.
INTERVIEWING
Should Questions Be Shared with Candidates Before the Interview? | Rhona Pierce
Based on this X thread, it seems recruiters lean towards sharing interview questions or at least "themes" to prepare for.
I'm seeing more job seekers being provided with questions in advance of the job interview to help them prepare. This is coming from internal recruiters as well as executive recruiters/3rd party.
Salary Lower Than Expected. How Do You Respond | Random Recruiter
You apply for a role that pays $100-$120k.
I offer you $105k on the first screening call.
How do you respond?
*To be clear, this is not a job offer but stating that the job pays $105k
Also note, that more recruiters/Talent Acquisition are mentioning their salary offerings early in the conversations.
This thread has some good ideas on how to respond and move the conversation forward.
TRENDS
How 'Reassigning' Has Become the New Layoff | Korn Ferry
There are pros and cons to "reassigning of resources" instead of laying them off. However, this tactic is something explored in this article.
What Is Employee Wellbeing? And Why Does It Matter? | Gallup
Employees who strongly agree that their employer cares about their overall wellbeing are 71% less likely to report experiencing a lot of burnout compared with other employees.
This is interesting information on the value of wellbeing.
CAREER
Your Job Doesn't Define You | Frank Sonnenberg
This wisdom is always worth repeating. Defining what's important to you (your values and priorities) at this point in your life, helps you make better decisions. So answer the 15 questions and follow the 6 guiding principles.
TECH UPDATES
Yoodli Pricing Changes
I have been recommending Yoodli as a resource for interview practice. It uses AI to evaluate your answers and even provides recommended improvements. It's a good tool. And still less expensive than hiring a coach.
Here's what you need to know: "Starting mid-September, we are introducing a subscription flow to the platform. You can learn more at www.yoodli.ai/pricing. The new pricing changes will only impact your account moving forward and will not affect any of your Yoodli speeches so far. We'll also send you a special discount coupon to thank you for your early support!"
Alternatives exist. LinkedIn's Interview Prep and Google's Interview WarmUp
Teal Referral Program
For every 5 people who sign up for the free version of Teal using your unique referral link, you'll receive a $9 credit—equivalent to one week of Teal+ (our premium offering). Learn more here.
JOB SEARCH VISUAL
See the three lists you need for job search in this short video.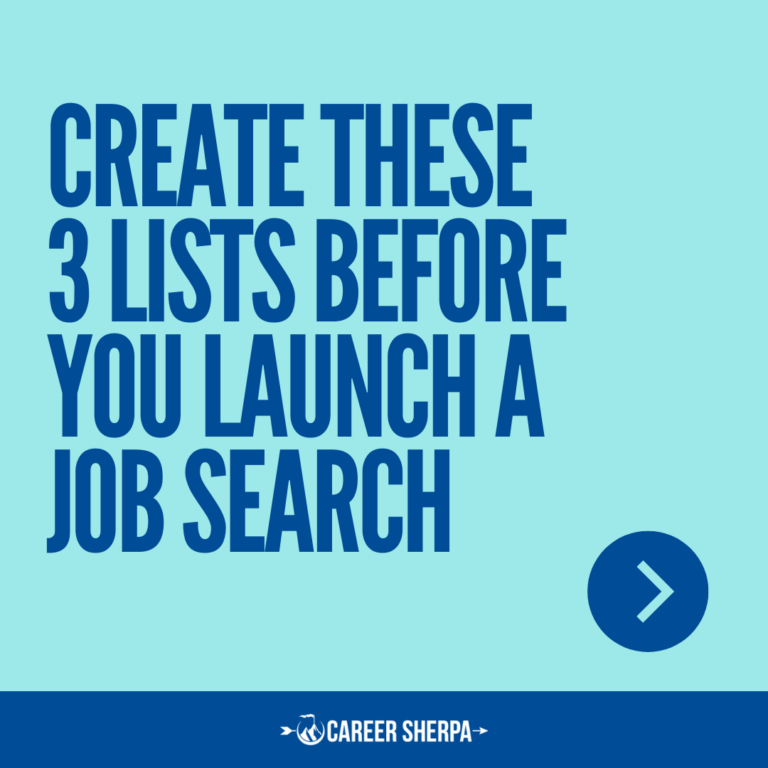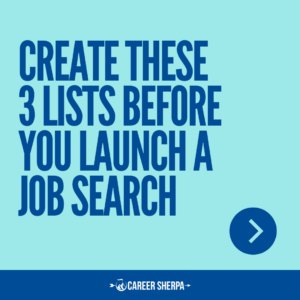 DID YOU MISS THESE
Answers To "What Do You Like Least About Your Last Job?"
How To Answer "Tell Me About Yourself" (With Examples)

Hannah Morgan speaks and writes about job search and career strategies. She founded CareerSherpa.net to educate professionals on how to maneuver through today's job search process. Hannah was nominated as a LinkedIn Top Voice in Job Search and Careers and is a regular contributor to US News & World Report. She has been quoted by media outlets, including Forbes, USA Today, Money Magazine, Huffington Post, as well as many other publications. She is also author of The Infographic Resume and co-author of Social Networking for Business Success.