Everyone needs a little help and hope during a pandemic and especially right now.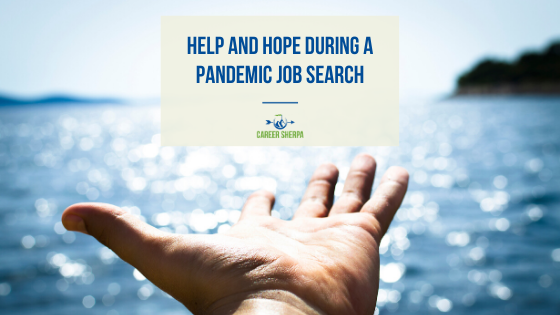 You've been quarantined, furloughed, laid off and may feel isolated. But please know you aren't alone. Many of us are feeling the exact same way you are.
This week's summary is about offering help and hope to the millions of people who want and need it.
You'll find articles about:
The hundreds of thousands of available jobs
Where to find hidden jobs
How to improve your video interviews
Tips for evaluating your LinkedIn profile photo
Post-COVID-19 workplace predictions and more!
These articles should help you find hope during a pandemic job search.
JOB SEARCH
Top 100 Employers with 650,000+ Jobs Open Now
by Susan P. Joyce| Job-Hunt.org
You need to focus on the good news and the fact that employers are hiring! Don't give up hope! "These employers have a very wide range of jobs available, so don't assume that they are all package delivery driver jobs or McDonald's line cook."
61 Hidden Job Market Secrets Without Using Social Media
by Jacob Share | JobMob
This list includes places to look, how to research, tools to use, how to approach a company, and how to create your own job! So next time you think there aren't any jobs available, pull out this list!
INTERVIEWING
20 Video Interview Tips to Help You Dazzle the Hiring Manager and Get the Job
by Regina Borsellino | The Muse
As a job seeker, you have the same goal in a video interview and an in-person interview. This article explains how to overcome the unique challenges that come with video interviews so you can put your best foot forward.
LINKEDIN
Is Your LinkedIn Profile Photo As Good As You Think?
by Annette Richmond | Career Intelligence
It's possible that your LinkedIn profile photo is doing more harm than good. See this example and follow the same steps to evaluate your own photo.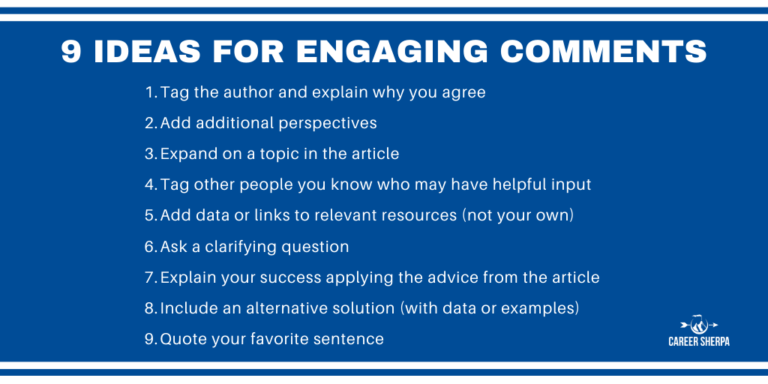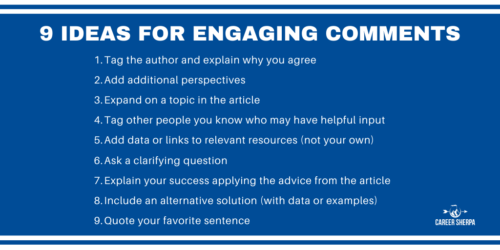 COVID-19
The Post-pandemic Workplace Will Hardly Look Like the One We Left Behind
by Jena McGregor | Washington Post
After working remotely for weeks, what will it look like to go back to work? "Rethinking floor layouts, staggering work schedules and making changes that could fundamentally shift relationships with employers, such as scanning temperatures." There's also the mention of some interesting/scary technology to help trace/track employees who've contracted the virus.
The Coronavirus Crisis: What Recovery Looks Like
by Josh Bersin | Josh Bersin
As things start opening up, or as Bersin calls it- the recovery stage, life post-coronavirus will be different. It's a good idea to understand what the world of work will look like. As you read this article, I encourage you to think about what skills or knowledge you need to acquire to stay on top of your game and be ready for new types of work requirements.
CAREER
Growth Mindset vs Fixed Mindset: 9 Distinct Differences
by Leon Ho | Lifehack.org
Do you have a growth mindset or a fixed mindset? Take a look at which side your learning capabilities fall into and consider how to switch to a growth mindset for your personal success.
WELL-BEING
7 Resilience Tips for a Long-Term Job Search
by Mac Prichard | Mac's List
Resilience gives you the ability to keep moving forward. If you are discouraged by your job search, try any or all of these tips.
#HOPESUMMIT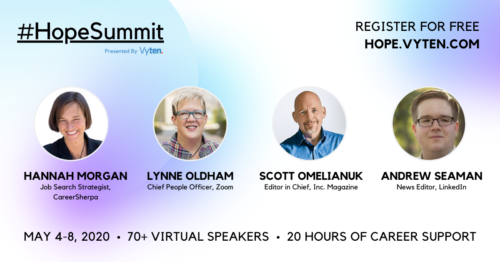 Starting tomorrow, you have the opportunity to attend this virtual conference with over 70 speakers. And it's all free. There will be lots of help dished out to give you hope during a pandemic job search. Here's the link
Simply register with your email and you will be signed up for all of the sessions. You pick and choose which ones you want to attend. And don't miss the panel I'm participating in on Tuesday at 6pm ET – Networking in a Socially-Distanced World with Lorena Acosta, Maureen McCann, Bob McIntosh CPRW and Arlene Pierret.
In case you missed it
Here are the most recent articles.

Hannah Morgan speaks and writes about job search and career strategies. She founded CareerSherpa.net to educate professionals on how to maneuver through today's job search process. Hannah was nominated as a LinkedIn Top Voice in Job Search and Careers and is a regular contributor to US News & World Report. She has been quoted by media outlets, including Forbes, USA Today, Money Magazine, Huffington Post, as well as many other publications. She is also author of The Infographic Resume and co-author of Social Networking for Business Success.