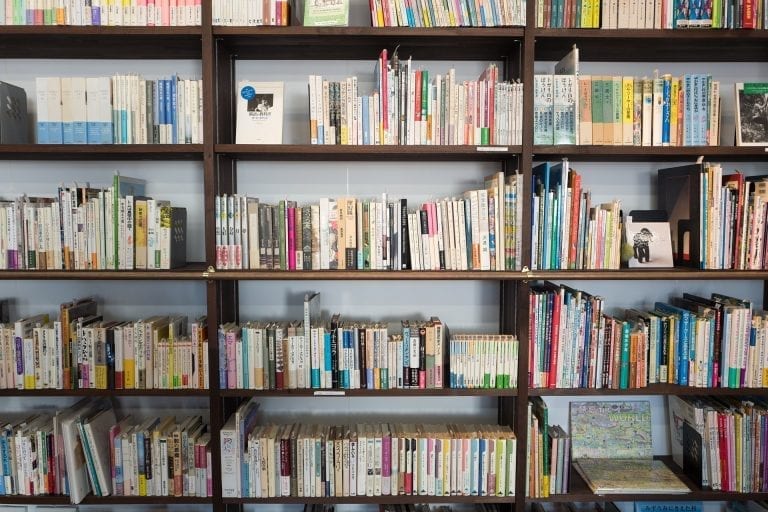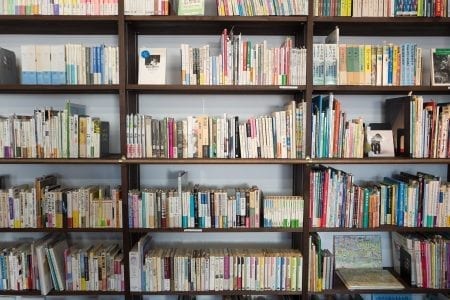 In order to write great blog posts, I need to read a lot and that requires curation.  
I subscribe to over 100 blogs, follow over 15,000 Twitter accounts, belong to over 20 LinkedIn groups, and that's just some of what I do to stay up to date with trends inside and outside my industry.
Do I Really Read Them All?
No. Not all the time. But, I collect them like some people collect great books. I subscribe to thought leaders and topics that interest me. Then I know I can refer back to these blogs through the search function to find solid content when I need it. Once in awhile, I just peruse the blogs in my reader for new ideas and writing styles. I look for new sharing tools, how they promote their site, the
Once in awhile, I just peruse the blogs in my reader for new ideas and writing styles. I look for new sharing tools, how they promote their site, the design and layout, or just consume their content in my personal quest for knowledge!
Know Who's Playing In Your Space
If you have a blog or are thinking about starting one, you should know who the popular kids are in blog-town. Evaluate what they are doing and how they are doing it! There is a reason they've become popular and you want to understand how they've built a following.
I recommend you search these sources to see what the top blogs are in your area of expertise (or industry).
Find, Consume, Comment & Share
Once you discover a new blog, surf its content and understand its purpose. If appropriate, leave a meaningful comment to engage with the author! Finally, sharing is caring. When you share someone's content, it is a form of endorsement and everyone appreciates that!
Other Places to Find Content
Bookmarking sites like Digg, StumbleUpon and Reddit have created communities and you can follow users to see what they are sharing and liking! (And using bookmarks is good for SEO too!)
Feedly
Having a way to easily review your favorite websites is an issue too. I am certainly not going to open up every site. That's why I use Feedly. When I find a blog/site I enjoy, I add it to Feedly and whenever a new post is added to that blog, it is listed.
I just log into Feedly, skim the most popular posts and look for content to share or at least bring me up to speed on important news and topics.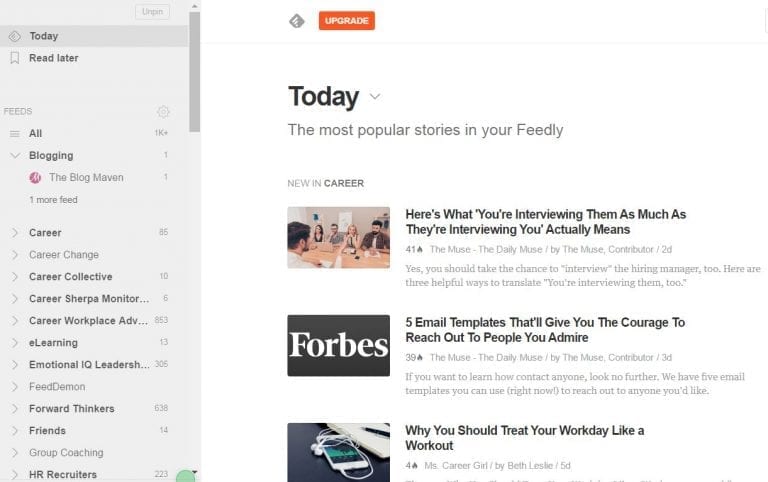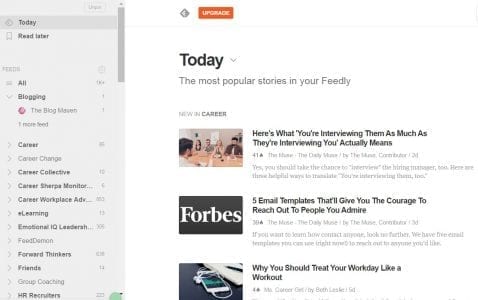 I'm frugal. But if I doled out less than $10 a month, I could actually share articles to social media directly from Feedly. That would save some time. But my workaround is to open the article and read it. If it's share-worthy, I'll schedule it with Buffer or Hootsuite.
You can learn more about using Feedly here.

Hannah Morgan speaks and writes about job search and career strategies. She founded CareerSherpa.net to educate professionals on how to maneuver through today's job search process. Hannah was nominated as a LinkedIn Top Voice in Job Search and Careers and is a regular contributor to US News & World Report. She has been quoted by media outlets, including Forbes, USA Today, Money Magazine, Huffington Post, as well as many other publications. She is also author of The Infographic Resume and co-author of Social Networking for Business Success.