You know the feeling… the job interview didn't go well, but what can you do about it?
Here are 10 different scenarios of job interviews gone bad and what you can do to turn it around.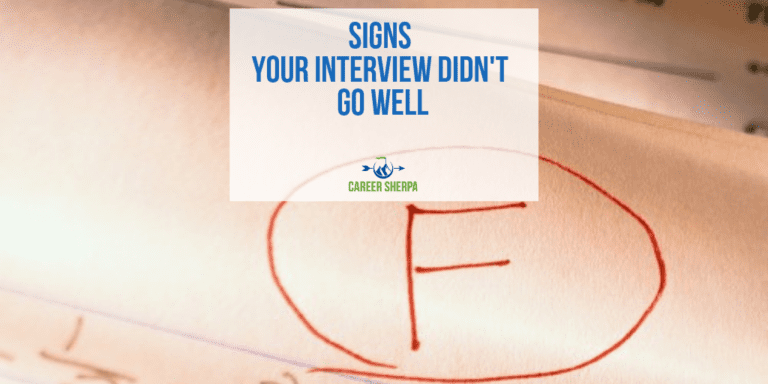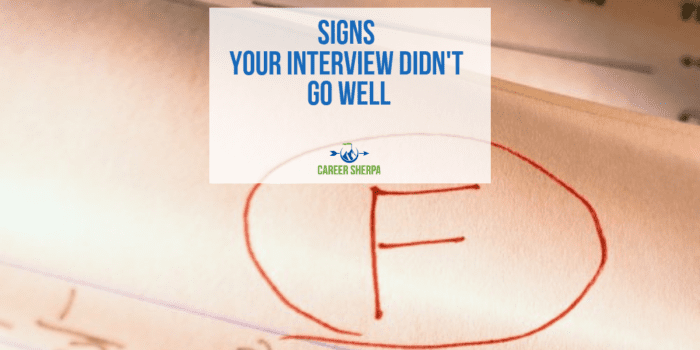 The job interview really is supposed to be a conversation, not an interrogation. I know it can feel intimidating. They've got the job and you want the job. But sometimes, when you enter into the situation feeling anxious (or desperate), your nervous energy spoils all the fun!
You Only Have One Chance
Your first interview is like an audition. Your performance (answers) will determine if you will move forward in the competition for the job. Unfortunately, unlike an elementary schoolyard game, you don't get a do-over, well, at least if you won't if you don't ask.
If you mess up during the interview, you can ask for a do-over! Really, try it and see what the response is. It is certainly better to ask than not say anything at all. What's the worse thing the interviewer can say? This is your chance to recover and move on to the next level. Geez, how badly do you want the job? And last time I checked, none of us were perfect. Admit you made a mistake and try again!
Focus On Your Audience
If you were a comedian on stage doing your schtick and no one laughed, that would be a bad sign, right? That failing comedian could either continue using the same style/approach/routine or switch up their act in an attempt to improve how they connect with the audience. We're human beings and like it or not, our emotions and feelings play a pretty big role in determining our decisions- even in hiring.  Your audience is the interviewer. They want to feel some sort of a connection, which is at least 50% your responsibility.
Watch their body language (eyes, arms, face- the whole body!) Are they looking at you or somewhere else? How are they sitting in their chair? What are they doing with their arms and legs (if you can see them)?
Listen to the tone of their voice. Does it sound strained, friendly. Listen for changes as the interview progresses.
It is hard to focus on all this when you are worried about how you are going to answer the next question. That's one reason you should practice interviewing and become familiar with common interview questions and have a strategy for how you will answer them. (Here's a list of 8 dreaded interview questions you can practice.)
Speak Up
If you sense your audience is dis-engaged or you feel the interview isn't going well, why not ask?! Isn't it better to say something now? You may or may not get a truthful response from the interviewer, but it is sort of like calling time-out. It breaks up the momentum (or lack there-of) and resets the clock (or the interviewer's attention).
The worst thing to do is leave wondering. What recourse do you have? The interviewer has made up their mind. There's no going back.
There is nothing that says the person will respond to your inquiry with meaningful feedback. But if you don't try, then you'll never know.
10 Signs Your Interview is a Bust (and suggested strategies for turning the situation around)!
As much as you would like the interviewer to provide you with direct and immediate feedback, it is unlikely to happen. This leads you to try and interpret body language and other nonverbal clues to figure out what the interviewer is thinking. The lack of feedback also forces you to read between the lines of what was said and what was not. Rather than assume the worst, see if you can turn a bad situation around.
You asked when you should follow up, and the interviewer said, "Don't call us, we'll call you."
This could indicate two things: First, that the employer's normal policy is to not have follow-up contact with candidates, or second, it could mean they're not interested in you for the position. Rather than jumping to conclusions, ask what their regular process is for following up with candidates they have interviewed. Then inquire where the company is in the hiring process and by what date you might expect to learn the results of your candidacy, either positive or negative.
The interviewer leaned back in his chair and stared out the window.
This is the body language of a disengaged listener. It is likely because of the current conversation, however, it may also be a myriad of other reasons. Try using the person's name and ask a specific, job-related question to try and re-engage him. If that doesn't work, you may consider asking how the interviewer feels the interview is going. While this is a bold move, there's no sense wasting your time or the interviewer's. This question will certainly prompt a response and may even give you the chance to turn the interview around.
You tried to crack a joke and no one laughed.
Humor is interpreted differently by people. Therefore, using humor during an interview may be dangerous. It is generally wise not to try and tell jokes at the onset of the conversation or during the interview at all, depending on the type of position and interviewer's personality.
Despite all your attempts to build rapport, the interviewer continued to look at her computer.
People conducting interviews have many other balls to juggle. You would hope to have the undivided attention of the interviewer, however, there may be other emergencies. Similar to the situation with the disengaged interviewer, try using the interviewer's name when you ask a question to re-engage. If the interviewer continues to look at her computer monitor, you may consider asking if she would like to reschedule the interview for a better time.
The interviewer talked during the entire interview and you didn't ask a single question.
Hopefully, the interviewer does ask if you have any questions at the end of her monologue. Be prepared. And because you might not have time to ask every question, be sure you ask the interviewer if you can follow-up afterward if you have more questions.
The interviewer moves and rolls his or her hands in an attempt to speed you along.
When you answer a question, remember your audience has a limited attention span. It is best to keep your answers less than two minutes, otherwise you risk losing his or her attention. If this consistently occurs throughout the interview, it is possible that the interviewer may lose patience. Instead of talking faster, stop and ask the interviewer if he or she is in fact trying to speed you along. You may want to acknowledge the fact that your answers were not as concise as they could have been. This is an opportunity for a do-over. Take the cue and shorten your answers.
When asked if you had any questions, you quickly replied, "No."
Always have questions to ask. It shows your interest in the job. It is best to try and work them into the interview rather than waiting until the end. This will make the interview more conversational. If you need to write them down on paper and refer to them, that is better than not asking questions at all.
The interviewer asked about skills you don't have, and that you didn't know were part of the job.
If it feels like you are being interviewed for a job other than the one you applied to, you should say something to the interviewer. People make mistakes and you want to be sure you are both on the same page. It is also possible that the scope of the job changed. Rather than assume, restate the job you thought you were interviewing for and inquire why these skills are critical to the job. If you've done your due diligence, you shouldn't be caught off guard by unfamiliar duties and skills.
The interviewer rolled his eyes when you told him what your salary requirements were.
Few companies list the salary range for advertised positions, which can make it difficult to determine what's appropriate. Do your best to understand what the going rate is for the type of job for which you're interviewing. When in doubt, you could always ask how much they have budgeted for the position before blurting out your desired income.
Fifteen minutes into the interview, the interviewer stood up and thanked you for your time.
Plain and simple, this is a sign you are not a contender. Before you leave, rally the nerve to ask the obvious question "Does this mean you won't be inviting me back for a second interview?"

Hannah Morgan speaks and writes about job search and career strategies. She founded CareerSherpa.net to educate professionals on how to maneuver through today's job search process. Hannah was nominated as a LinkedIn Top Voice in Job Search and Careers and is a regular contributor to US News & World Report. She has been quoted by media outlets, including Forbes, USA Today, Money Magazine, Huffington Post, as well as many other publications. She is also author of The Infographic Resume and co-author of Social Networking for Business Success.