You are likely familiar with this saying, prime the pump. So what does this have to do with your career? In the broadest terms, it means "to encourage the growth or action of something." That something is your network.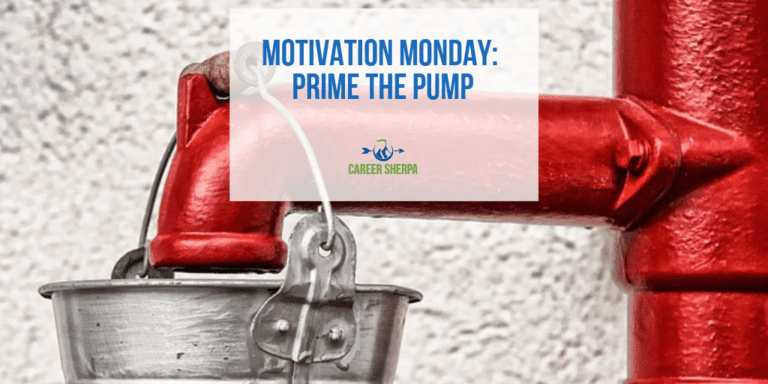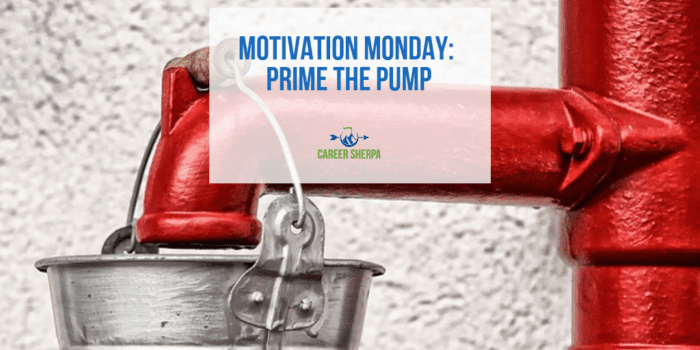 Prime the pump means to "build it before you need it" or "give to get." The idea is to invest time nurturing mutually beneficial relationships throughout your career.
All too often I speak with people who are networking adverse. I get it. It is hard to know what to talk to people about. Everyone finds it awkward to reach out to someone they haven't spoken to in ages. Meeting new people is uncomfortable, especially for those with introverted tendencies. But, those are merely excuses.
Now Is The Best Time To Prime the Pump
For people who are struggling to find a new job- are you priming the pump? What are you giving?
I suggest you go read Be The Conduit post that talks about how networking is just facilitating the flow of information and knowledge.
Provide The Right Information
I am not talking about blasting your resume all over. The resume, in 99% of the cases, does not accurately specify what you want to do next, why you'll be good in that career or where you want to work.
Networking Without A Resume is about how to change the old habit of using this document when you meet with people.
The right information to share is your personal marketing plan. This clearly lays out your key skills, roles you are interested in and where you want to explore working. You can see examples of personal marketing plans much better suited for the task here.
Invest in Your Visibility
This is a long-term investment, not just something you do during a job search.
Your online presence is your new resume. Google yourself and see what comes up on the first page. That is all someone will take the time to see. Is this the best content about you? And does that search result to a LinkedIn profile link to YOUR LinkedIn profile or to a list of people on LinkedIn with your name (which one are you?)
This presentation should help you understand why developing and maintaining the right digital dirt is important!

Hannah Morgan speaks and writes about job search and career strategies. She founded CareerSherpa.net to educate professionals on how to maneuver through today's job search process. Hannah was nominated as a LinkedIn Top Voice in Job Search and Careers and is a regular contributor to US News & World Report. She has been quoted by media outlets, including Forbes, USA Today, Money Magazine, Huffington Post, as well as many other publications. She is also author of The Infographic Resume and co-author of Social Networking for Business Success.