Are you being stingy and hoarding what you know? Maybe it's time to be the conduit!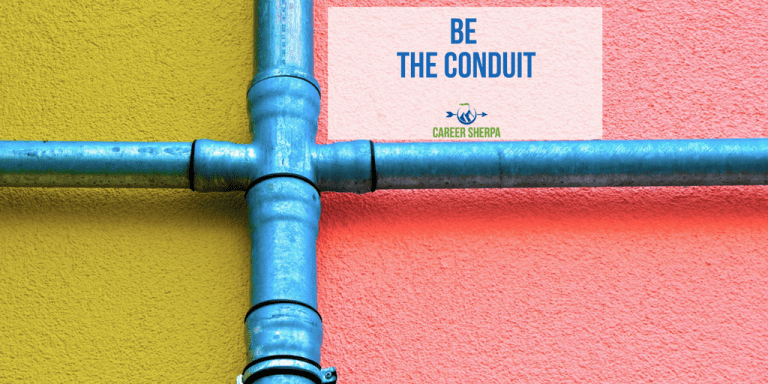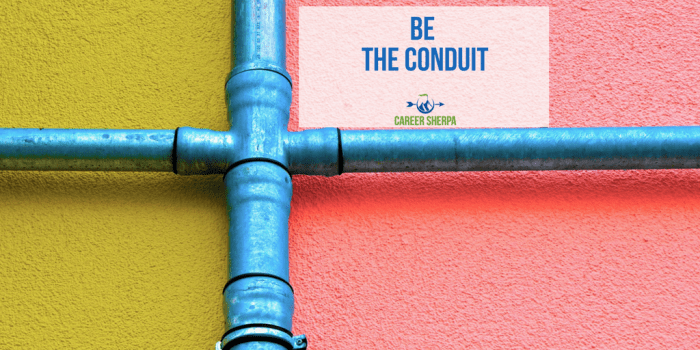 I believe in sharing information and resources.  Do you?
I regularly run into people who have great stories to share, know where to go to find the latest and greatest information, or have expertise others should know about. Sadly, no one else knows about them except their immediate colleagues.
These people are too good to keep a secret.
One of the best ways to help your network is by sharing (and giving credit to) the knowledgeable people you know! You can share tips and great resources and at the same time, you are serving as a conduit.
Sharing Is Caring
One way to help promote your skills is by sharing what you know with others.
Think about the things you have discovered through the school of hard knocks. You may think no one cares about what you've learned, but I would like to challenge you to think differently. There is someone, somewhere who needs to hear your message and lessons-learned. So the only question is- How will you share it?
Be A Mentor
Mentoring, either formally or informally, is a wonderful way to share what you've learned. But where do you find mentoring opportunities? There are resources that match mentees with mentors, LinkedIn even has a feature.
Approach your employer/manager/boss and ask if they would be open to the idea of you starting up a program within your company.
Professional associations often look for mentors. If you don't belong to one, ask people in your industry which association or groups they belong to.
And if you are unemployed, think about offering your mentorship to new job seekers in the group.
Please, step out of your comfort zone and make a difference in someone else's life.
The Sponge
Some people just have a knack for acquiring information.
Are you the type of person who always seems to know where to go to get answers? Do people come to you for answers? Then you are the sponge.
As a person in-the-know, find a way to share your discoveries. This could be a blog or your favorite social network. Get more tips on how to share on LinkedIn here.
The Conduit
The conduit ensures information continues to flow.
You may not have the answer to every question, but you know where to find it. If you are privy to information, data, or resources that could help other people, will you please share it?
If promoting your own knowledge is difficult, then just share the knowledge or expertise of someone you respect. Introduce two people who would benefit from knowing each other.  You could even promote an upcoming event they are participating in.
Here's a challenge: Can you incorporate one of these phrases into your daily language?
Have you talked to [insert name of knowledgeable source] about this yet?
Do you know about [insert name of helpful resource]? 
You may have already seen this [article, story, information] but I thought you may find it helpful.

Hannah Morgan speaks and writes about job search and career strategies. She founded CareerSherpa.net to educate professionals on how to maneuver through today's job search process. Hannah was nominated as a LinkedIn Top Voice in Job Search and Careers and is a regular contributor to US News & World Report. She has been quoted by media outlets, including Forbes, USA Today, Money Magazine, Huffington Post, as well as many other publications. She is also author of The Infographic Resume and co-author of Social Networking for Business Success.