Some may say taking risks is brave, others think it is foolish. Do you think it is brave or foolish? But more importantly, can you afford not to take risks during your career?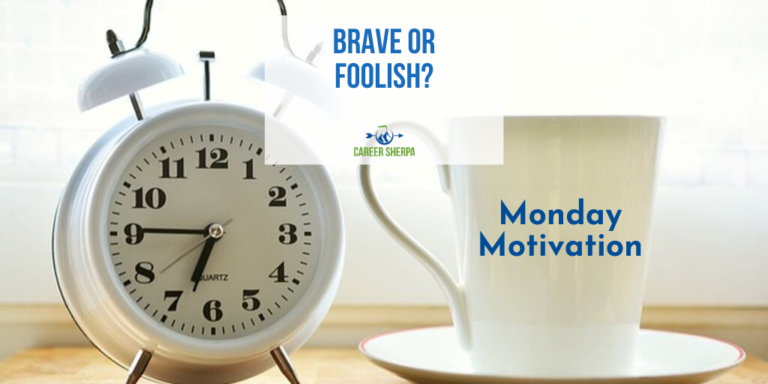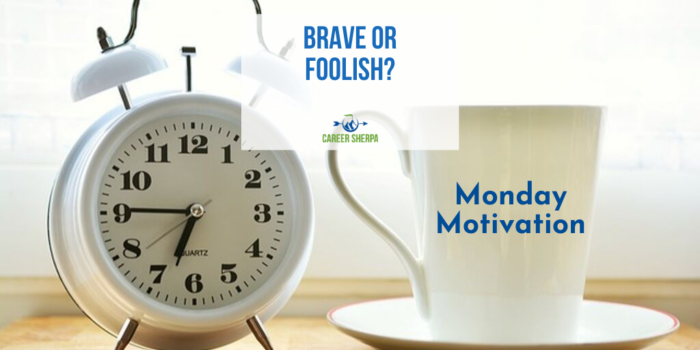 Define Normal
How do you define normal in this topsy turvy world we live in today? Is it stability? Is it status-quo?
Change happens and faster today than most of us would like. What I think this means, no, what I know this means, is that we're going to have to re-define our definition of normal.
Be Prepared For Sudden Changes
Changes will happen and wishing otherwise generally doesn't work. The best you can do is be prepared to land on two feet.
Have at least six month's worth of emergency funds!
Always have multiple income streams you can turn on or off
Continue to develop new skills
Take your head out of the sand and keep in touch with what's going on outside your company
Create opportunities for visibility
Bring On Your A-Game
Mediocre, run-of-the-mill, slackers won't survive. Hopefully, this isn't you. There is no room for workers who are not fully engaged. Companies need doers! So try harder. This isn't hard if you like what you are doing!
The Risky Business of Sleeping Behind The Wheel
The risk of doing nothing is far greater than the risk of doing something- anything, to carve out a name for yourself and create visibility.
What have you got to lose by taking credit for the work you do? Nothing. Yes, it is uncomfortable, but get over it! If you don't stand up for yourself who will?

Hannah Morgan speaks and writes about job search and career strategies. She founded CareerSherpa.net to educate professionals on how to maneuver through today's job search process. Hannah was nominated as a LinkedIn Top Voice in Job Search and Careers and is a regular contributor to US News & World Report. She has been quoted by media outlets, including Forbes, USA Today, Money Magazine, Huffington Post, as well as many other publications. She is also author of The Infographic Resume and co-author of Social Networking for Business Success.