Learn, grow and change aren't typically the three things you think of when you consider career advice. But those are three words to take seriously and I'll explain why.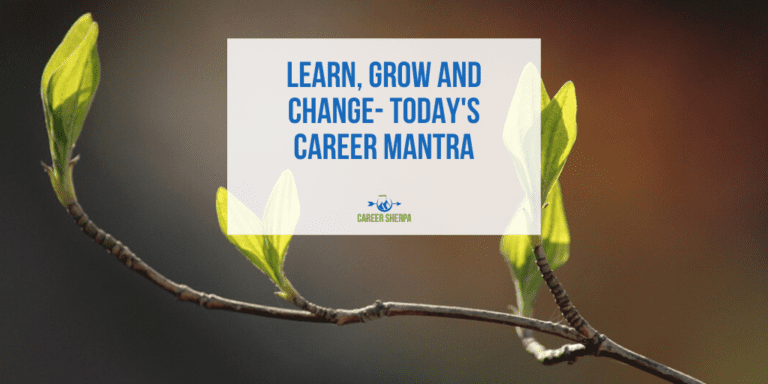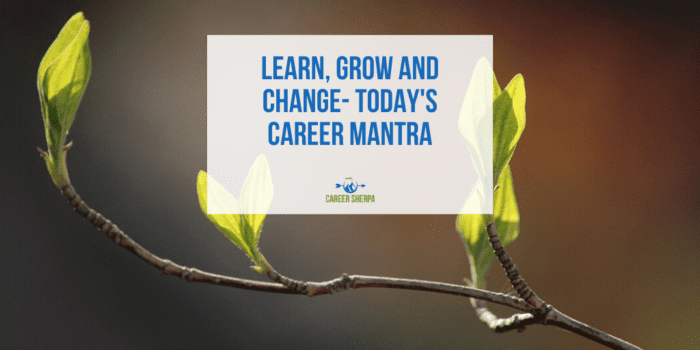 Who likes change? Many equate the word with the helpful psycho babble of doing stuff we don't like or don't want to do.
Yet in today's rocky wacky world, change is the norm.
So what can you do to embrace it- or at least not fight it?
Set Your Direction
One way to set your direction is to be purposeful. I selected three words to guide me into the New Year. This idea came from Chris Brogan years ago and I really like it. Here's why.
We get so busy and distracted it's easy to lose focus. But using these three words helps ground me and helps keep me focused when I feel out of control. It is never too early or too late to develop new habits for the new year!
Learn, Grow and Change were my three words.
I have found myself stuck in habits that no longer deliver results. And I've become complacent with the body of knowledge I've acquired.
My challenge and yours is to develop a new pattern, system, or ritual to catapult us into the New Year!
What will your three words be?
Embrace Life-Long Learning
A common quotable "you don't know what you don't know" can only be resolved when we learn new things.  You could try the Tim Ferris method of learning. Ferris, famous for his book, The Four-Hour Work Week, believes you can learn anything in four steps.
I've recommended many books – reading is another way to learn!
Sources for industry news
Sources for online training
And how to modernize your job search
Learn How To Grow Where You Are Planted
Grow and thrive! Under the best conditions (good soil, sun and water) any plant can survive. But what about less-than-ideal conditions? Can a plant still grow? Yes, they adapt by growing towards the sun or developing deeper root systems.
Personal growth can also happen when you try new things or step out of your comfort zone.
You can (and should) rise above the toxicity, unfairness, or neglect. There is something really empowering about making the best out of a bad situation! Turn lemons into lemonade!

Hannah Morgan speaks and writes about job search and career strategies. She founded CareerSherpa.net to educate professionals on how to maneuver through today's job search process. Hannah was nominated as a LinkedIn Top Voice in Job Search and Careers and is a regular contributor to US News & World Report. She has been quoted by media outlets, including Forbes, USA Today, Money Magazine, Huffington Post, as well as many other publications. She is also author of The Infographic Resume and co-author of Social Networking for Business Success.