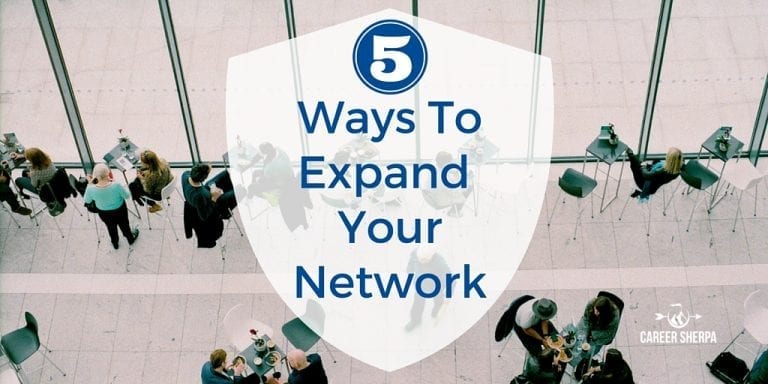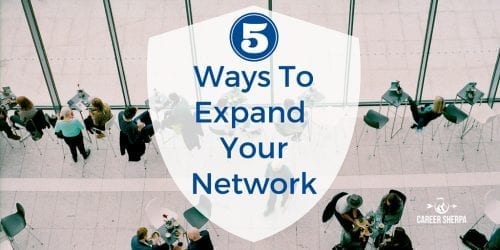 You've been told you need to expand your network. But that seems easier said than done. How do you meet more people?
You want to expand your personal network or, as some call it, your sphere of influence.
The more people who know about you, the greater the odds are that people you meet will know someone who may need your talents!
But you don't want to sound like a desperate job seeker either.
Information Is The Key
The truth is, you aren't looking for a job. You're seeking information.
And let's agree to stop calling it an informational interview. It isn't an interview at all.
It's a conversation.
It's a meeting.
The term interview tends to send people running in the other direction. Only job seekers and career coaches use this term, and it reeks of, "hire me, I'm looking for a job."
Who doesn't want to share information? It's flattering to be asked.
And then there's this problem…
what will you say to someone you want to meet without sounding like you're looking for a job?
Make Your Request Clear and Sincere
Your request for a conversation must be sincere and free of hidden agendas.
You will not ask for a job. You won't even mention the word "job" during your conversation.
To help secure the meeting, make sure you're crystal clear about the types of questions and topics you plan on covering. Remember, networking is like dating, you don't hit a homerun on the first date. Here is information on how to prepare for an informational meeting (questions to ask, etc).
Include a link to your LinkedIn profile in your request to meet and you may even want to share your succinct value proposition. Want to learn more about creating a value proposition? Read this
Not sure how to start conversations or what questions to ask during your informational meeting? Read Networking Conversation Starters and Closings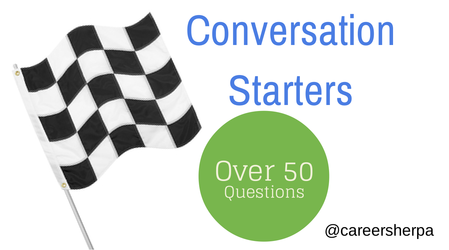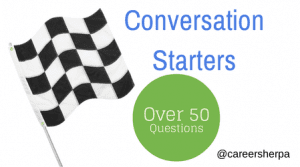 Tap Your Friends' Friends
Another way to expand your network is to ask your friends. They would like to help you, but they usually don't know how.
Do the heavy lifting and research who your friends know. Look on Facebook and LinkedIn to see who is in their network and ask your friends for an introduction.
Remember to be clear and sincere, even when making this request of a friend.
Explain exactly why their contact is of value to you in your quest for information. And by all means, make it easy for your them to refer your request along. When crafting your request, be sure to contain answers to the questions who and why you want the introduction.
Don't Just Lurk on LinkedIn Groups
You have certainly noticed posted discussions on LinkedIn groups. Sometimes these discussions are questions, other times, they provide information.
One way to begin a dialogue with someone you want to connect with is to read the posted discussion and ask a follow-up question relevant to what they shared. Generally, people who share information are open to conversations.
Another way to approach someone in a group is to invite him or her to connect after you have carefully read his or her profile and have a reason to reach out. You may be interested in the company he or she worked for. Perhaps you graduated from the same college or with a similar degree and you're interested in learning how they started their career.
Craft a Winning Request
Almost any message is better than the default message LinkedIn sends. Take one second and insert your own words to personalize your reason for wanting to connect. Your message is limited to 185 characters, so you are forced to keep it short and sweet.
Arnie Fertig, career counselor, On Careers blogger and owner of JOBHUNTERCOACH, recommends including these three elements in your introduction:
1. How you know or found the person the person you're inviting. Convey something uniquely personal.
2. Explain why you want to link up with him or her.
3. Present your offer of reciprocity.
Remember, part of the reason your message is so important is that it determines whether someone will accept your invitation.
Keep the Momentum Going
Once you've connected or met with someone, keep in touch. There are many ways of staying "top of mind," serving as a conduit of information is just one way you can maintain your relationships.
Plan on sending your new contact an interesting article or send congratulations along when you hear or see special announcements about their company. You're nurturing your relationship and staying top of mind. It is the strength of your relationships that will help you learn about future opportunities and meet new contacts in your career field.
Looking To Do More Networking via Social Media?
I've got you covered. Check out How To Use Social Networks.
Post originally appeared on US News & World Report On Careers

Hannah Morgan speaks and writes about job search and career strategies. She founded CareerSherpa.net to educate professionals on how to maneuver through today's job search process. Hannah was nominated as a LinkedIn Top Voice in Job Search and Careers and is a regular contributor to US News & World Report. She has been quoted by media outlets, including Forbes, USA Today, Money Magazine, Huffington Post, as well as many other publications. She is also author of The Infographic Resume and co-author of Social Networking for Business Success.