This post is one of many Career Collective posts by career and resume experts on things job seekers should keep an eye on in 2011 .  I am honored to be part of this group and want to thank  Miriam Salpeter, of Keppie Careers, and Jacqui Barrett-Poindexter, of Career Trend, for coordinating this initiative now on its second year.  You will find links to the other expert posts at the bottom.  I highly encourage you to read them all and bookmark them for future reference or sharing with friends and family.  If you are on Twitter, you can see our community by following #careercollective.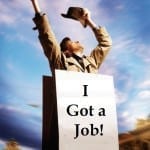 January is a wonderful month to reflect on what worked and didn't work in 2010.  Granted, 2010 might be a year many job seekers want to forget, but there were many valuable lessons learned and things to do differently in the New Year. In my work with job seekers, there are some trends and practices that I want to make you are aware of.
There is no magic bullet to a successful job search
What I mean is, there is no single thing you can do to secure a new job.  It is a process and a project that needs to be managed.  When I talk to people who've landed new jobs and ask what their secret was, the answers usually fall into two camps:  their search became more focused  or they networked more and with greater clarity and sense of purpose.
How Can You Focus Your Search
Instead of applying for any job that looks close to what you've done in the past, go back to square one and really define what you love to do and what you are good at doing and what culture  will be a good match.  Now, research jobs and companies.  You can use tools like:
ONet: a multifaceted tool to research occupations and skills, there is also a quick skills assessment- no cost
Indeed: A job board aggregator searches most of the major job posting boards.  Look for job titles, key words, skill sets and also note the types of companies offering the jobs you are interested in.
LinkUp:  Want to see what jobs are posted on company websites?  Many employers no longer pay to post on the job boards, using this tool, you'll be able to find some of these jobs and perhaps stumble upon some new target companies along the way!
Vault, Glassdoor, WetFeet, Jigsaw, and LinkedIn (Thanks to Barbara Safani for her reminder of these great tools)
Make sure all your materials reflect the best you have to offer.  Your LinkedIn profile is not just a regurgitation of your resume, though your jobs and accomplishments must be listed.  It should read more like a bio and reflect your overall true self (mixed with a bit of salesmanship)!
While you are at it, add some flare to your email signature!  I use WiseStamp, but whatever you do, make sure you include your contact information in this valuable communication tool! In "What? You Aren't Using An Email Signature", I reference insights from others on how to best utilize this commonly overlooked marketing strategy.
How Can You Network More
If networking is defined as sharing and acquiring information with people, you shouldn't have any issue with doing this.  There is a lot of information you'll want to uncover and many questions left unanswered from your initial research.  Leverage your existing relationships first.  Be prepared by asking good questions and always have something to share with them! Oh, and don't forget to say "Thank You".
Manage your time more effectively.  Structure Your Week shows what a mapped out week might look like!
Hiring Is Taking Longer
The other thing that I learned from job seekers is that the interviewing process is taking longer.  The days of one interview and you're hired are gone. Plan for the long haul and know that it will take longer than you want!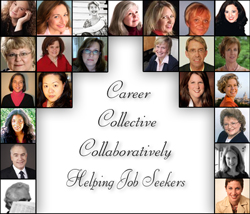 Social Media Recruiting to Grow Further in 2011, @debrawheatman
Another Year, Another Job Search Begins, @GayleHoward
In 2011, Increase Your Prospects With Better Differentiation, @WalterAkana
Your Career Action Plan for the New Year, @KatCareerGal
Trends Job Seekers Should Look For in 2011, @erinkennedycprw
Things Every Job Seeker Should be Thinking About in 2011, @expatcoachmegan
Let your presence be known or send out a red flag, @MartinBuckland @EliteResumes
How to find a job in 2011: Pay attention to emotional intelligence, @Keppie_Careers
2011 Employment Trends Supercharged with Twitter, @KCCareerCoach
3 Traits for Facing Weather, Employment and Chronic Illness, @WorkWithIllness
Everything old is new again @DawnBugni
Career Trend 2011: Accountability + Possibility = Sustainability, @ValueIntoWords
Career Tools to Check Out in 2011, @barbarasafani
What Was in 2010, What To Expect in 2011, @chandlee
The Future of Job Search: 3 Predictions and 2 Wishes, @JobHuntOrg

Hannah Morgan speaks and writes about job search and career strategies. She founded CareerSherpa.net to educate professionals on how to maneuver through today's job search process. Hannah was nominated as a LinkedIn Top Voice in Job Search and Careers and is a regular contributor to US News & World Report. She has been quoted by media outlets, including Forbes, USA Today, Money Magazine, Huffington Post, as well as many other publications. She is also author of The Infographic Resume and co-author of Social Networking for Business Success.