Last Updated on
Every email you send out is an opportunity to remind people of what you do and how to reach you.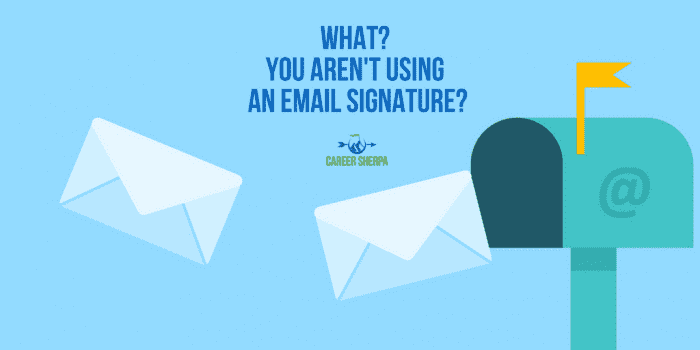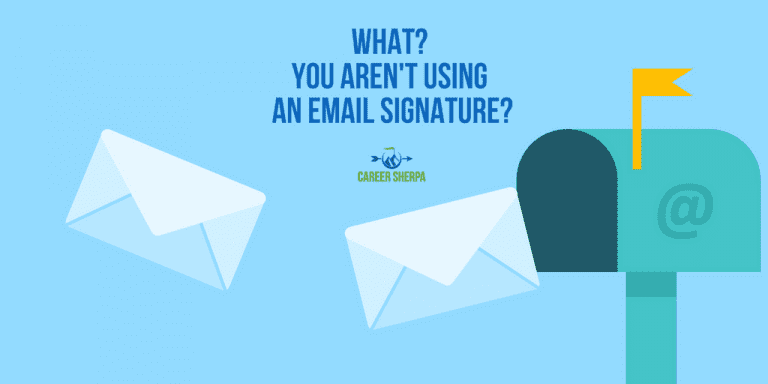 When you had a job, your company made you use one, right?  Your employer knew an email signature was a form of branding and it was good customer service! It made it easier for people to contact you and it made you look professional. So don't tell me you aren't using an email signature for your job search!
Personal Email Signature Benefits
If you haven't set up your personal email signature block, you need to do that TODAY!  Why? Your email signature:
Makes you appear more professional
Helps make it easier for people to contact you
Showcases your professional image/reputation
Shows you have some amount of technical knowledge
What To Include
Jacob Share wrote a very helpful post on what to include and how to construct it.  You can find that post here.  This is the information he says should go in your email signature
Create a memorable email signature according to this formula.

Required elements are bolded, the rest are recommended where relevant:
---
Name
Tagline
Title(s), Organization
Association Membership
Phone numbers (mobile/land/fax)
Website/Social media profiles
Image
---
Cool Tool
Now, if you really want to kick your signature up a notch, consider adding WiseStamp.   I downloaded the add-on and customized my signature in less than 5 minutes.  I think it looks more professional than the standard email signature.

For more on how to best utilize your email to promote your message, read 7 Tips To Help You Get A Better Email Signature 
What are you waiting for, create yours today!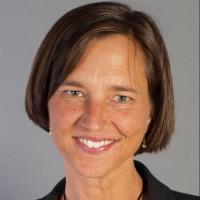 Hannah Morgan is a nationally recognized author and speaker on job search strategies.  She has held positions in Human Resources, Outplacement Services, Workforce Development and Career Services, equipping her with a 360-degree perspective on job search topics.
Hannah founded CareerSherpa.net to combine her career expertise with her love of writing, speaking and social media. Her mission is to educate professionals on how to maneuver through today's job search process.  Hannah is a regular contributor to US News & World Report and her work has been featured in USA Today, Money Magazine, Huffington Post, Aol Jobs, LifeHacker, The Muse, Business Insider as well as many other publications.