Networking and meeting new people can happen anytime, anywhere. However, if you are looking for ideas for places and ways you can purposely network, you may want to try some of these.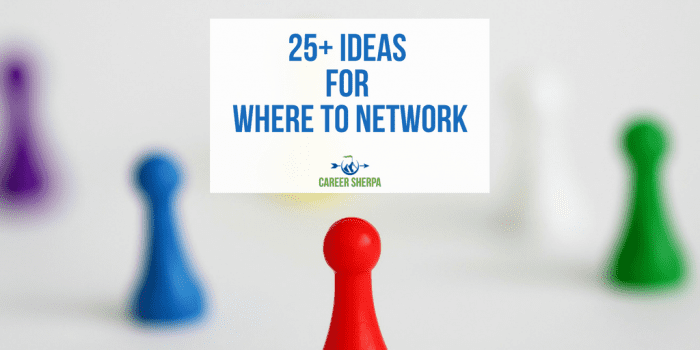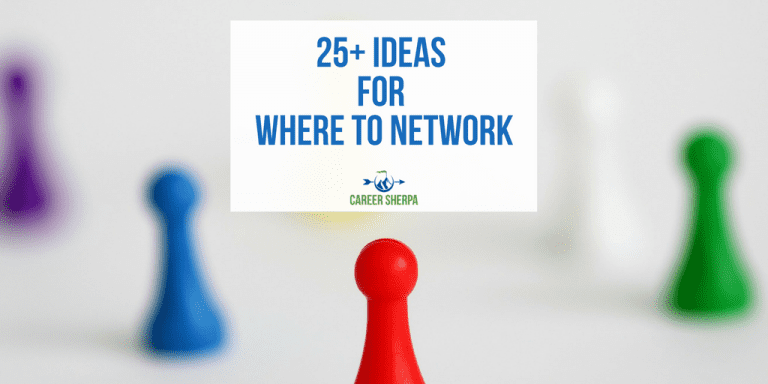 Where to Network
If you are ready, willing and able to start networking more, these are places you can start. Attending events or group meetings is a typical way to network, but have a plan if you go!
And remember, you want to build a network BEFORE you need it. It's never too soon to start.
Networking In A Group Format
Attending events with lots of people can feel intimidating, especially if you are an introvert. But, these group meetings can be helpful when used strategically. I recommend finding someone to go with you or plan to meet someone you know there to eliminate some of your anxiety.
Job seeker networking groups
Chamber of Commerce meetings
MeetUps
Conferences
Trade shows
Professional association events
Board membership
Fundraising events
Enroll in training or classes
Affinity groups
Veteran
One-On-One Networking
Networking with one person at a time can feel less intimidating, as long as you are prepared for your meeting. (Here is how to prepare for a networking meeting.)
Schedule a follow-up meeting with people you've recently met
Reconnect with past colleagues
Build an advisory board or find a mentor
Online Networking
Search for alumni (either using LinkedIn's alumni tool or through the school's alumni database)
Relevant groups on LinkedIn
Relevant groups on Facebook
User groups
Twitter Chats
Virtual networking events
Online classes
Blend Personal With Professional
Family reunions or get-togethers
Friend get-away
Attend sporting events
Participate in sports or activities
Volunteering
Host a holiday celebration
There are thousands more ideas, I'm sure. I hope these get you started!