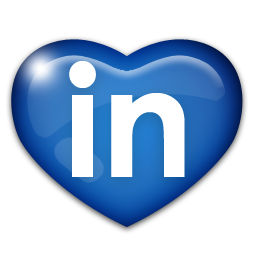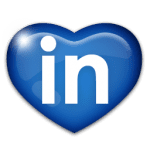 You know what I get nervous about?  The fact that, with over 1oo million users (or whatever that number is today) LinkedIn is still not being used by a vast number of people who are employed (and under utilized by those that are unemployed).
Help yourself today!  Get on LinkedIn and know how to use it.  It is the one single tool with the power to help you manage your reputation, stay in contact with people, meet new people, acquire leads, learn about new companies and industry knowledge, research companies…I could go on.
These are my Top 10 LinkedIn Pet Peeves:
Not personalizing LinkedIn invites. Tell me how I know you and why you want to connect. If you don't know me, give me a good reason to want to connect with you! FYI: don't use your mobile device if you want to personalize your invite.
People using their LinkedIn status updates like Twitter. Honestly, I don't want to see 10 or more status updates from the same person.  Twitter is Twitter, Linked Status is different.
No picture…really, who are you?
Job seekers making up "jobs and companies" to make it look like they are working. Volunteer with an organization aligned with your job goal (one not related to helping other job seekers)
Not knowing how to join a group. FYI, you search for the group and request to join.
Being needy, greedy or helpless. "Does anyone know someone who works at ABC company" is not really a good group discussion question.  Research the company and find a connection.
Having less than 100 contacts. You won't reap the benefits of LinkedIn until you have a significant number of contacts.  FACT.
Your job title is confusing. Remember, you don't ever want to confuse your reader/audience.  Be clear.
No valuable information in your profile. Lack of content under a job?  How do I know what you've done?
Typos. This is your online reputation.  No typos allowed.
You know what, I understand some of these mistakes are made by mistake or out of ignorance.  I also know that LinkedIn changes things once in awhile.  And I also know that different people have different perspectives on some of the points I've made.  Since there are few absolute "rules", I ask that you learn enough about the varying opinions and make your own decisions.
I've posted before on tools and resources to learn how to better use LinkedIn here:
Learning How to Use LinkedIn
LinkedIn Is No Longer Optional, It May be More Important than Your Resume
Plus, you can check out the related posts below!
Do you have other perceptions about how to use LinkedIn or views on my pet peeves?  Let's chat about it in the comments!

Hannah Morgan speaks and writes about job search and career strategies. She founded CareerSherpa.net to educate professionals on how to maneuver through today's job search process. Hannah was nominated as a LinkedIn Top Voice in Job Search and Careers and is a regular contributor to US News & World Report. She has been quoted by media outlets, including Forbes, USA Today, Money Magazine, Huffington Post, as well as many other publications. She is also author of The Infographic Resume and co-author of Social Networking for Business Success.