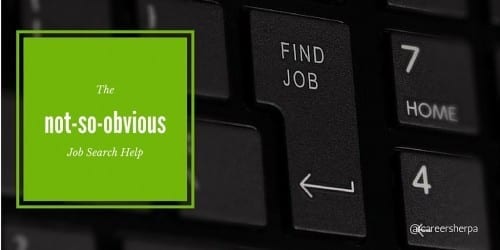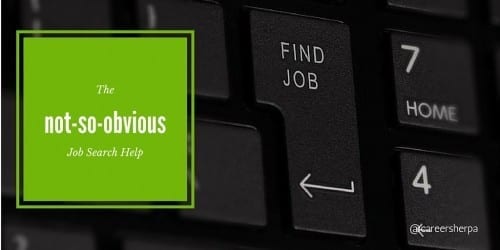 Have you ever had a job opportunity the comes out of nowhere. POP! It just magically appears one day when you least expect it.
Sometimes it is referred to as luck, but what I think may better describe what's going on is the intangible act of networking.
When a job appears, it is usually the result of the many seeds that have been planted. Think of the people you know who got a job faster than you would have expected, how did they initially hear about it AND how did they pursue it?
Networking where you least expect it
Jorgen Sundberg of The Undercover Recruiter shares ways to connect with people in his post: 5 Less-Than-Obvious Ways to Network with People  even the network-averse  might feel more comfortable doing.
Networking is not just an activity you engage in during a job search. It is a personal and professional development activity! Those lucky job seekers you know (the ones who landed a new job in record time) most likely understood this and had a strong network of connections already in place.
My Confession… and tips
I get it. I know how yucky it feels to meet people you don't know. I am an introvert. I despise going to large events to meet people. But that doesn't mean I don't do it. Sometimes, we have to do things we don't like doing (like eating vegetables!). The more I do it, the more I find ways to make it work for the introverted me. Here are several ways I make networking more tolerable:
 I invite people to go with me or plan to meet someone at the event.
I seek out specific people in advance I know who will be there and I want to meet.
I set a time limit and specific goal for an event and get to leave once achieved!
You can't really use the fact that you are an introvert as an excuse. Every day, an introvert gets a job and so can you!
Staying Focused Is Key
It is easy to get side-tracked and lured by shiny objects. Staying on course with laser focus was one of the tips I provided yesterday for how to speed up your job search.

Hannah Morgan speaks and writes about job search and career strategies. She founded CareerSherpa.net to educate professionals on how to maneuver through today's job search process. Hannah was nominated as a LinkedIn Top Voice in Job Search and Careers and is a regular contributor to US News & World Report. She has been quoted by media outlets, including Forbes, USA Today, Money Magazine, Huffington Post, as well as many other publications. She is also author of The Infographic Resume and co-author of Social Networking for Business Success.