I'm asking you to switch up your job search. You just can't play by the same job search rules you used before. Employers aren't, so why should you?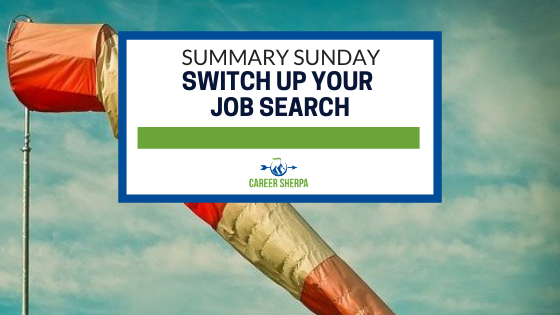 There are many reasons why old job search advice or strategies may no longer work. In this week's summary, you'll learn new job search ideas.
Job search beyond applying for jobs online
Tips from experts on how to job search in 2021
Should you take a pay cut to get your foot in the door
Help and resources for the long term unemployed
Remote work trends
Become more visible at work
Reframe anxiety
Why You Need To Switch It Up
Whether you've been job seeking for 11 months or 1 month, I am asking you to switch up your job search activities or at least be open to the idea.
Your job search strategy is based on assumptions… and it may be time for you to challenge these assumptions. What do employers really want? How do they prefer to hire? How are they screening candidates?
If you think you know these answers, you may be wrong. Here's why
No two recruiters or hiring managers think the same way or have the same processes.
That's right, as much as companies try to create a fair and consistent hiring process, each individual sees candidates through their own lens and has personal preferences.
What this means is that when you continue to use the same strategies for your job search, you may not meet the preferences of the recruiter or hiring manager. So if you are not switching up your job search strategy, you're probably missing the mark.
Challenge your beliefs. Test new ideas. Evolve and adjust for today's job market and hiring trends.
JOB SEARCH
6 Things You Should Be Doing When Looking For Work, Besides Just Applying Online | Fast Company
How to Find a Job in 2021: Tips and Tricks from the Experts | Jobscan
INTERVIEWING
Should You Discount Your Salary To Get Your Foot In The Door? | Ask The Headhunter
Long Term Unemployment
The Impact of Long-Term Unemployment and How to Get Help | The Balance
REMOTE WORK TRENDS
Redefining HR Fireside Chat Series, with Darren Murph (GitLab, Head of Remote) | Redefining HR
CAREER
Here's The Deal – Do You Have A Visibility Strategy? | Dr. Dawn Graham
WELL-BEING
How Reframing Your Anxiety This Way Can Help Conquer Impostor Syndrome | Fast Company
DID YOU MISS THIS
Should You Use LinkedIn's #OpenToWork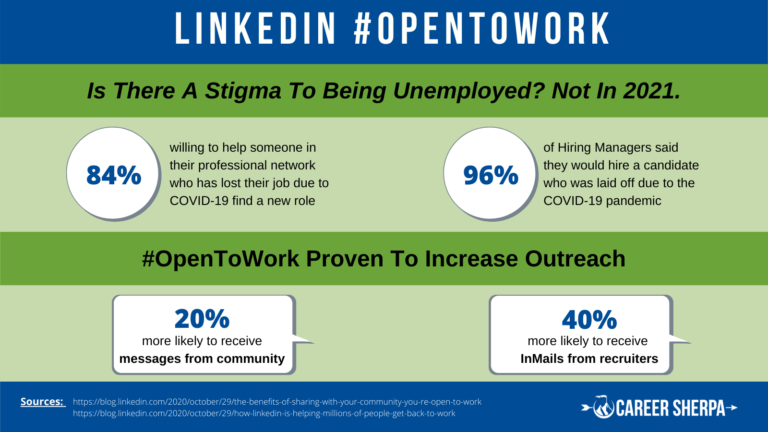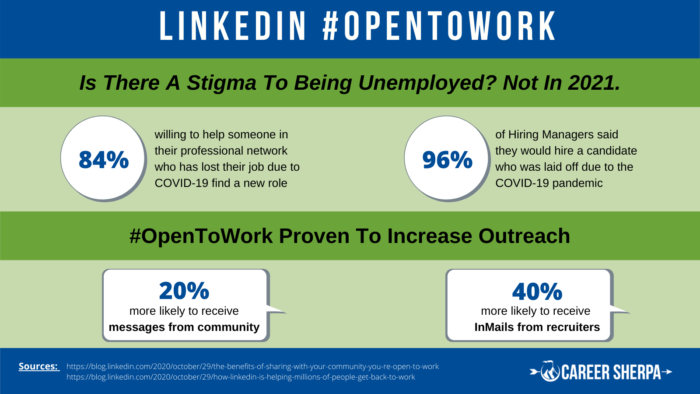 Hannah Morgan speaks and writes about job search and career strategies. She founded CareerSherpa.net to educate professionals on how to maneuver through today's job search process. Hannah was nominated as a LinkedIn Top Voice in Job Search and Careers and is a regular contributor to US News & World Report. She has been quoted by media outlets, including Forbes, USA Today, Money Magazine, Huffington Post, as well as many other publications. She is also author of The Infographic Resume and co-author of Social Networking for Business Success.