If you continue to do what you've always done – you'll get the same results.
That's why it's so important to refine and reset your job search strategies.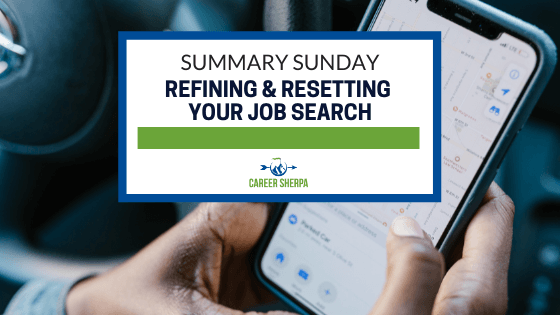 We live in a very different world today which means that things have changed since you started your job search or last looked for a job.
I know there's a lot of advice on the internet. And honestly, a lot of it is clickbait stuff to sell services. Often, the information isn't all that great.
That's one reason I created Summary Sunday – to help you discover legit help.
In this week's summary you'll find:
Upcoming webinars from Jobscan.co
Why it's time to rename the hidden job market
Employee Referral Programs
Social Media Job Search
Defining your UVP
Create CALM
How to Upskill
I hope you'll discover new experts to follow and learn from in this week's articles.
JOB SEARCH
NO FEAR JOB SEARCH = 2nd annual webinar series for job seekers | Jobscan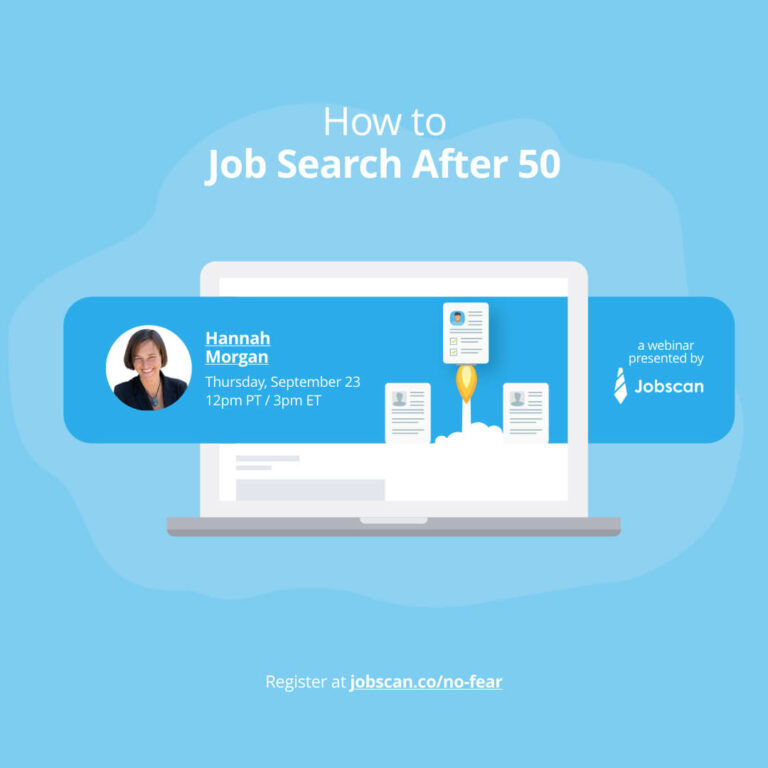 Here are no-cost webinars for you by well-known job search experts! Topics include the usual – and mine is on job search after 50!
Resume building
Interviewing
Making a career change
Using LinkedIn to standout
How to Negotiate your next job offer
See all the webinars and register here
Is It Time To Rename The Hidden Job Market? | Dorothy Dalton
You've heard the term but what does it really mean? It's not used to stoke fear and panic into job seekers. The term is supposed to help you understand why a diversified job search is important. So do you think it's time to rename it?
What Are Employee Referral Programs? | The Balance Careers
If you don't understand how employee referral programs work, you should. It's one more reason for you to have conversations with company insiders. Learn all about them!
SOCIAL MEDIA
A Social Media Job Search | #GetHired
Andrew Seaman, a LinkedIn Editor compiled these articles and talks with Jonathan Javier (Wonsulting) about using social media for job search.
PERSONAL BRANDING
Defining Your Unique Value Proposition | John Tarnoff
Too often, job seekers create a laundry list of what they've done instead of explaining how they did it. Tarnoff summarizes:
Your unique value proposition sums up the unique way that you approach your roles and responsibilities. It encapsulates the results and the usefulness of what you deliver.
Go define your UVP (unique value proposition)!
CAREER
Create CALM and Carry On | Career Thought Leaders
Marie Zimenoff hosts brain-based coach, Susan Britton and they talk about how to use CALM to help you achieve your goals during challenging times.
12 Practical Ways to Upskill And Stay Relevant | 3Plus International
"Staying in touch with current trends from a place of continuous learning is something we all need to be doing on an ongoing basis. Here are 12 practical ways upskill to stay relevant."
DID YOU MISS THIS
17 Signs Of A Toxic Work Environment (Plus What To Do)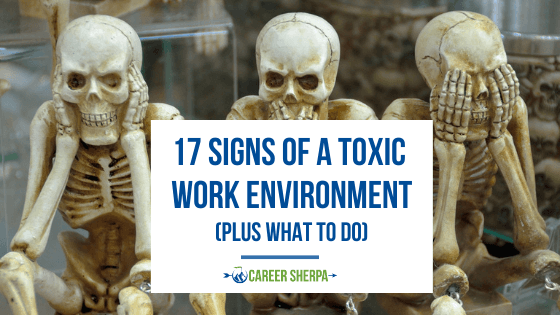 Hannah Morgan speaks and writes about job search and career strategies. She founded CareerSherpa.net to educate professionals on how to maneuver through today's job search process. Hannah was nominated as a LinkedIn Top Voice in Job Search and Careers and is a regular contributor to US News & World Report. She has been quoted by media outlets, including Forbes, USA Today, Money Magazine, Huffington Post, as well as many other publications. She is also author of The Infographic Resume and co-author of Social Networking for Business Success.