If job hunting in 2020 is on your list of things to do, then you'll want to learn how to master today's job search.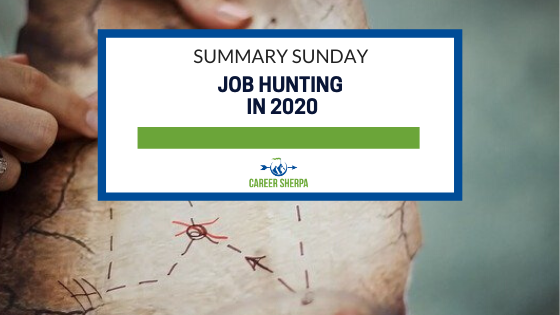 In this week's summary, I'm highlighting articles to help uplevel your knowledge about job hunting. It's really not hunting though. It's more strategic than chasing down posted jobs.
Job hunting in 2020 (and right now) has to have focus and a plan. Successful job seekers know what they want to do and where they want to do it. If you can't answer those two questions yet…then you'll need to.
In this week's summary, you'll find articles about:
Modern resume trends
How to look for a job while employed
Past and future hiring trends
Two articles about job interviews
And finally, 3 ways to showcase your thought-leadership/expertise, for those who want to build their online reputation.
As always, I hope you will follow the authors of these articles and continue to learn and grow.
JOB SEARCH
Executive Resume Trends for 2020 – Part 2
by Adrienne Tom | Career Impressions
What are the resume trends for 2020 and best practices? This article includes tips from some of my favorite resume writers as Tom askes her resume-writing community to share insights. If it's been a while since you've brushed off your resume, this is a great place to start.
Job Hunting? 15 Ways To Keep Up With Your Current Job While You Look
by Forbes Coaches Council | Forbes
Are you employed and looking for a new job? Well, these tips from career coaches ought to help.
How Hiring Has Changed In The Past Decade
by Lars Schmidt | Fast Company
It's interesting to look back on the 6 trends that got us to where we are today. If you haven't been following the hiring trends, this may help you understand why employers do what they do when hiring. It also includes a look at what to expect over the next 10 years.
INTERVIEWING
How to Beat Interview Anxiety and Get MORE Job Offers
by Biron Clark, Career Sidekick | Job-Hunt.org
Job interviews are NOT tests. There are no "right" and "wrong" answers, really. Instead, follow these tips to relieve some of your interview jitters.
Nailed it! A Comprehensive, 15-Step Interview Guide [Infographic]
by BusinessInsider | YouTern
Interviewing takes a plan and this infographic spells out the steps you want to take to make sure you nail your next job interview.
CAREER & PERSONAL BRANDING
How to Diversify Content Marketing: Three Solid Content Formats to Experiment With
by Ann Smarty, MyBlogU | Neal Schaffer
At first glance, this title may not grab you…but it should. It helps you think about 3 ways to build thought-leadership, show your expertise or build a stronger online reputation. This is especially helpful for career coaches, resume writers or anyone with a business, but it can absolutely apply to anyone.
And in case you missed it,
How Long Will It Take To Find A Job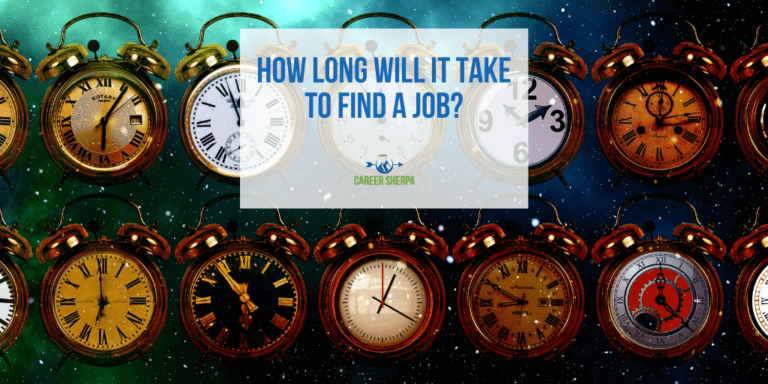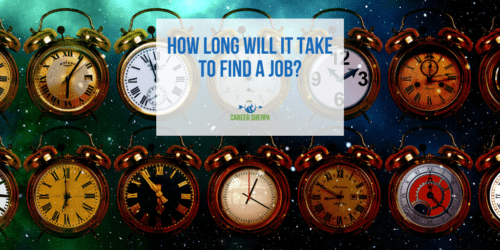 Hannah Morgan speaks and writes about job search and career strategies. She founded CareerSherpa.net to educate professionals on how to maneuver through today's job search process. Hannah was nominated as a LinkedIn Top Voice in Job Search and Careers and is a regular contributor to US News & World Report. She has been quoted by media outlets, including Forbes, USA Today, Money Magazine, Huffington Post, as well as many other publications. She is also author of The Infographic Resume and co-author of Social Networking for Business Success.